Waste management in French Guiana
The Guiana session of the OnBoard Laboratory took place over three days in Saint-Laurent du Maroni. After an initial stopover in Cayenne, the Plastic Odyssey crew welcomed 11 entrepreneurs with plastic recycling projects in the capital of western French Guiana.
Another highly rewarding session to discover this French department divided between its European roots and its South American roots. We have learned to evolve in this multicultural environment and to better understand local issues.
During this week of incubation, we tackled the problem of waste management in this department, where plastic waste collection began less than 10 years ago. Around the table, we brought together collection experts, entrepreneurs already established in the processing of other types of waste, and project leaders keen to contribute to local development and environmental protection.
Until now, waste has been collected and either buried or repatriated to mainland France. That's why all the participants, in love with their territory, were very active in exchanging knowledge and mobilizing network initiatives.
Introducing the participants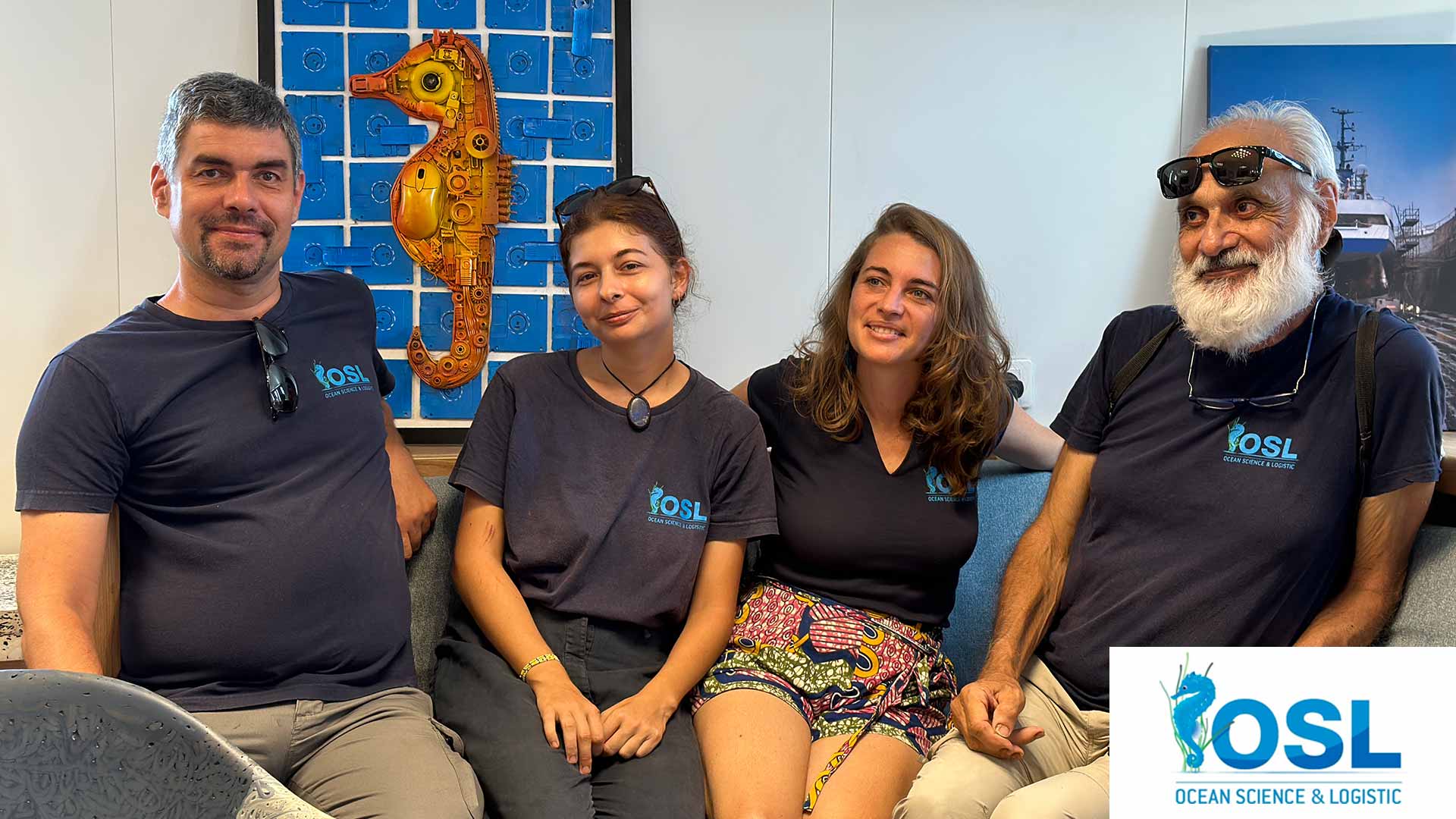 Christophe Wecker, Ana Schloeder, Anais Buffard and Georges Grépin – OSL (Ocean Science & Logistic)
The OSL association is dedicated to preserving marine and river environments, with a focus on research, logistics and environmental awareness. It was created in 2009 following a rowing race during which they observed a large amount of floating plastic waste on the course.
One of the association's main objectives has been to carry out a pollution diagnostic on the beaches, revealing that much of the washed-up waste comes from fishing activities. A project to reduce and recycle marine waste has therefore been set up, with the first stage consisting of an in-depth study of the quantities available and their sizing over a three-year period. Next, the association plans to set up a back-to-work site to process the recovered fishing nets by pre-cutting (pre-processing). The ultimate aim of the project is to produce floats to replace polystyrene floats, as well as furniture from these nets.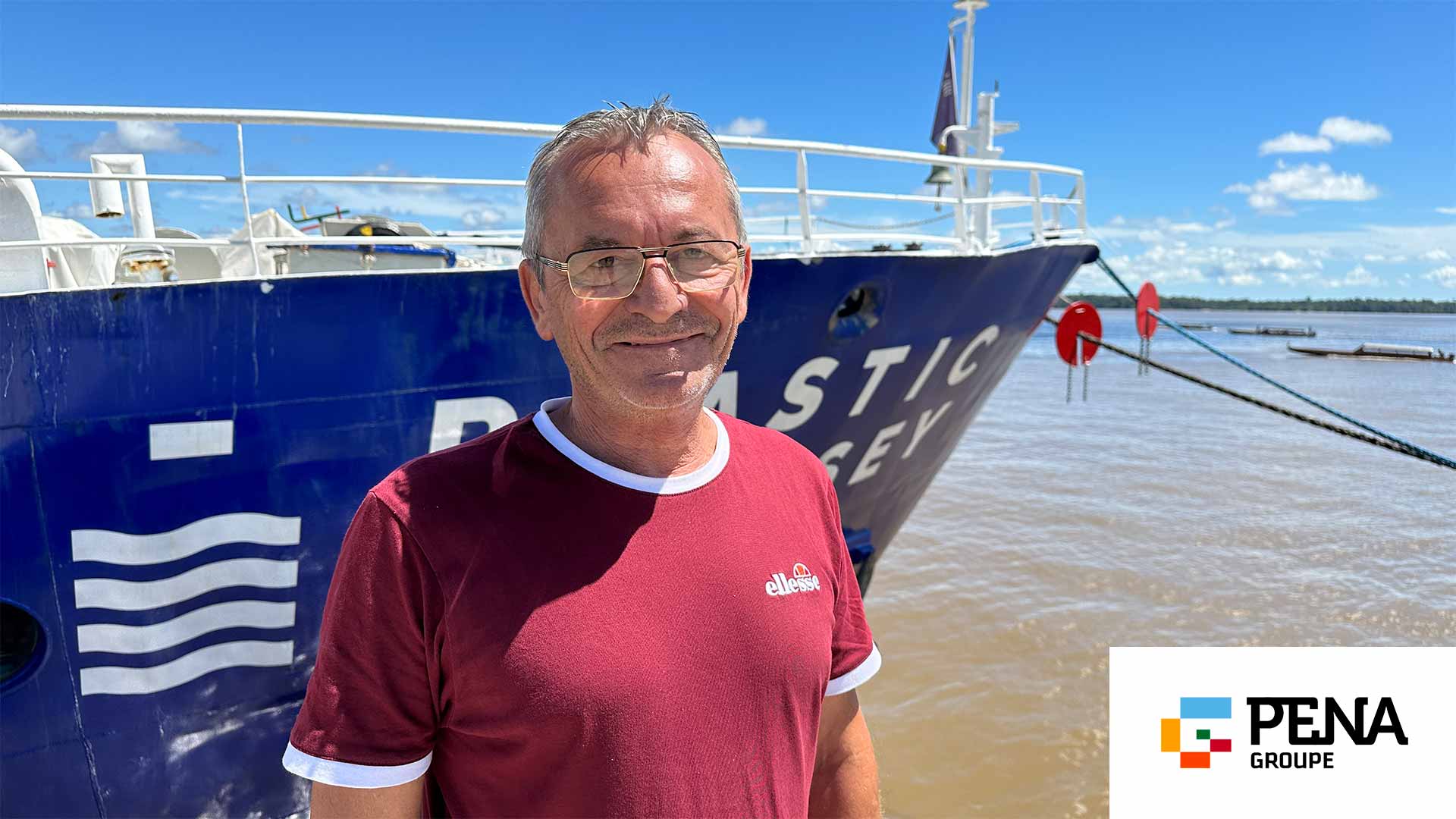 Thierry Dupuy – Pena
The company, which belongs to the PENA Group and is based in Kourou, French Guiana, operates as a professional waste disposal center, the only one of its kind in the region. It specializes in the collection of all types of waste, including hazardous waste, from professionals. This waste is then baled and shipped to France. The company boasts a recycling rate of 93% once it reaches mainland France. It works with partners such as the army, the space center, Sodexo and Europropulsion.
In the near future, the company plans to set up a new processing center in Kourou, which will be equipped with a high-capacity wood chipper. The new center will be divided into three distinct zones: one for waste electrical and electronic equipment (WEEE), one for hazardous waste and one for non-hazardous waste. Although the company offers its services as a supplier, it does not currently have any waste consumption projects in French Guiana, but is very interested in following the development of incubatee projects.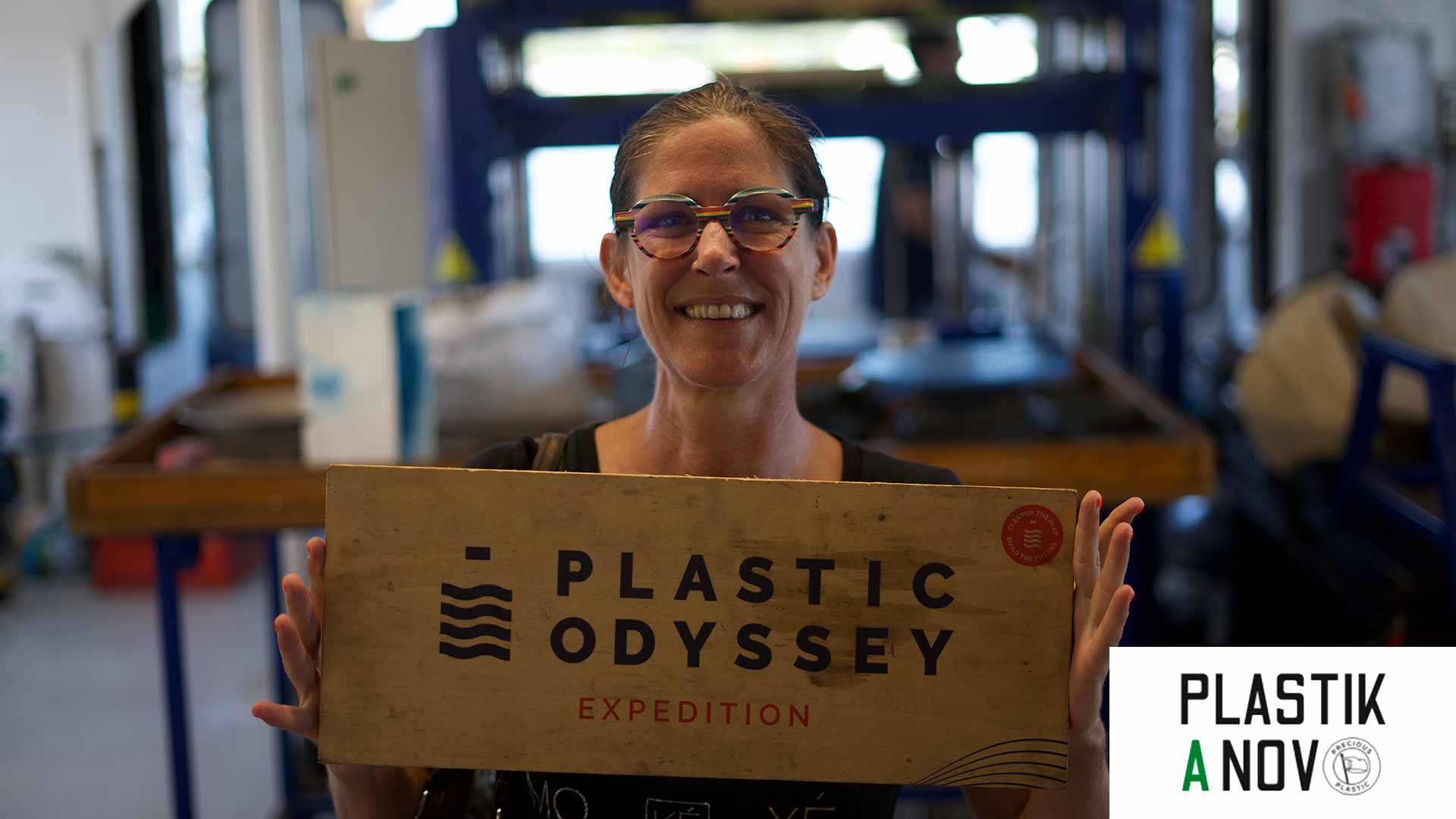 Marie Mouniq – PlastikAnov
Marie took a recycling course with Precious Plastic in Corsica and now works at l'Accordeur, a community center in Cayenne. Keen to make an impact by recycling a significant quantity of plastic, she is keen to develop a semi-industrial-scale project.
The latter involves collecting raw materials locally from companies such as Sulo. Consideration is currently being given to the various outlets for manufactured products, such as agricultural poles.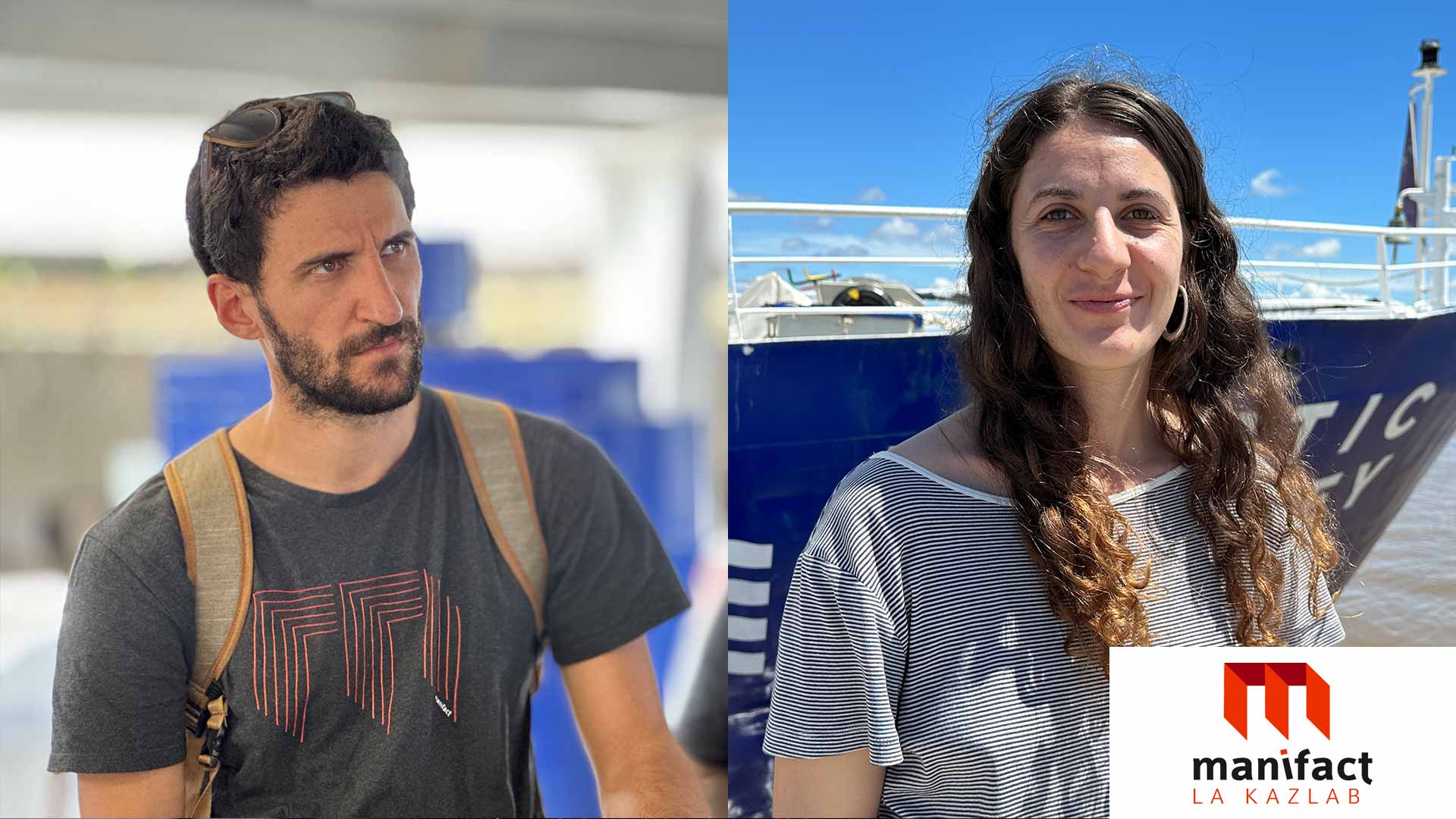 Rémi Michel and Sophie Greis – Manifact, The Kazlab
The Manifact cooperative workshop provides digital manufacturing machines (3D printers, vinyl cutters, robotics, etc.) in Saint-Laurent du Maroni, and runs awareness-raising campaigns for schoolchildren. They also organize "Repair Cafés".
Their aim is to develop a project focusing on plastic recycling. They have already secured financing agreements for the repair of waste electrical and electronic equipment (WEEE) and plastic recycling. They plan to build Precious Plastic machines, including a grinder and extruder, over the next year, with the aim of documenting the manufacturing process. Their approach is not aimed at economic profitability, but rather at creating models to illustrate the possibilities offered by recycling plastic waste, with the aim of raising awareness. They then aspire to disseminate machine development as widely as possible.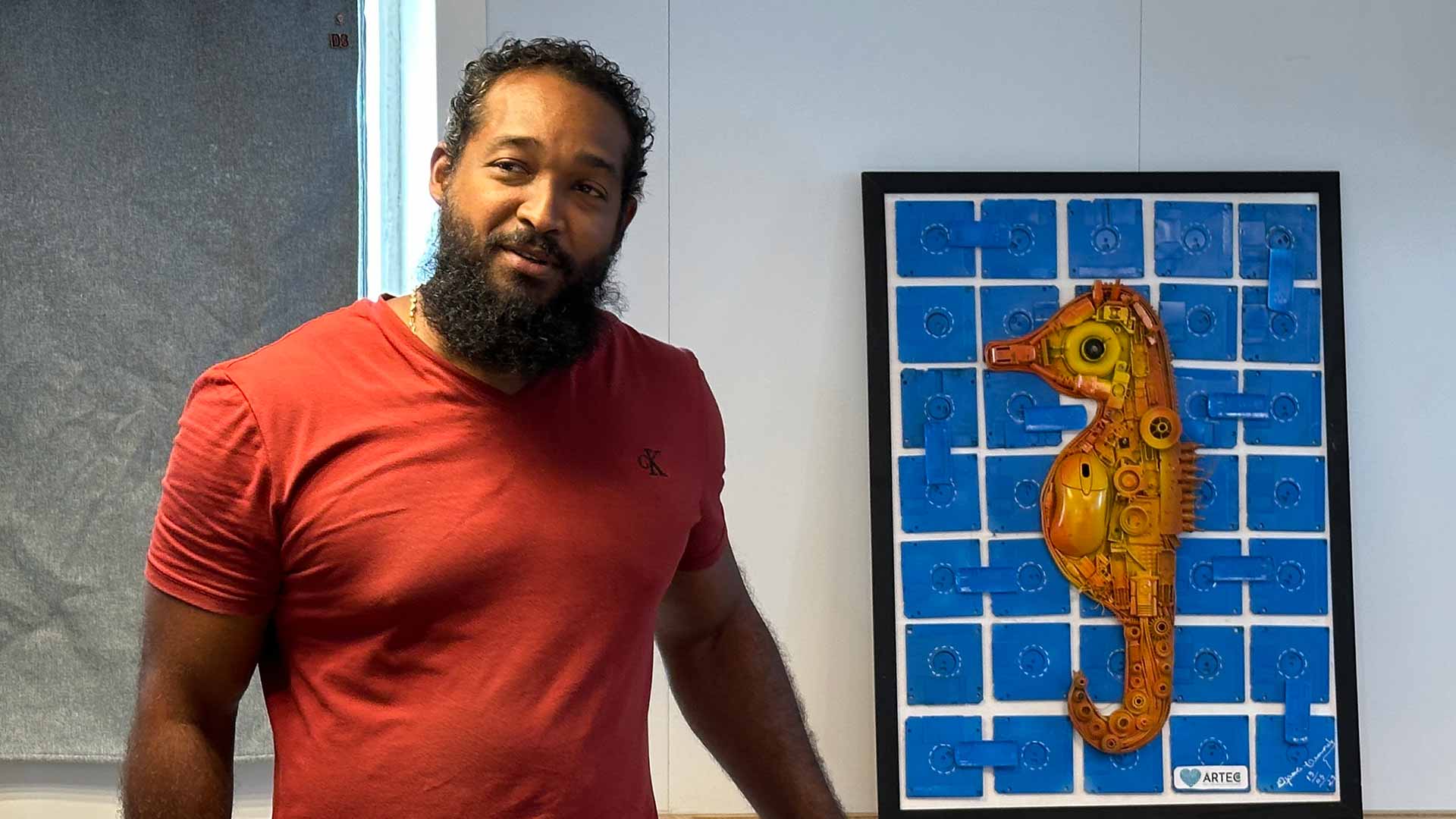 Patrick Charley – Cleancity
Patrick Charley works in waste collection in Saint-Laurent du Maroni. He is involved in Cleancity, a company dedicated to this activity. Patrick is currently looking to invest in waste management initiatives, with the aim of improving collection services and contributing to the cleanliness of the region.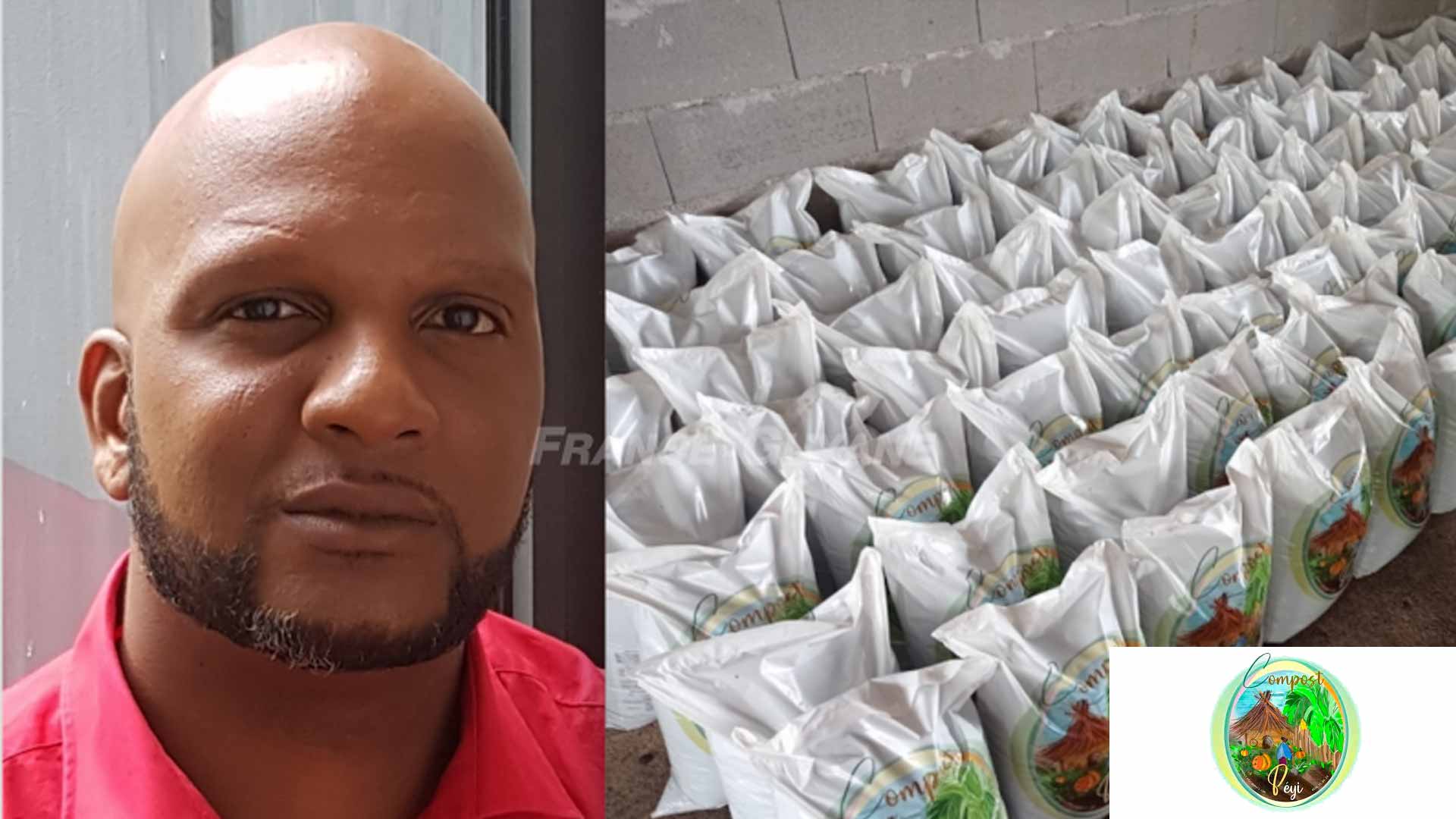 Richard Joigny – Compost Peyi
The company focuses on waste recovery, starting with bio-waste and green waste. They have set up a partnership with a quarry operator with the aim of reclaiming the land already in use. What's more, they market compost bags certified NF U44-051.
A composting platform project is underway, including the installation of a large hammer mill on a 10,000 m² site. A notification of financing from European funds was received in mid-April, and work is due to start in September. The Saint-Laurent du Maroni landfill currently handles 6,000 m² of green waste.
In 2022, Richard carried out a feasibility study on plastic waste recycling, encompassing regulatory, technical, commercial and financial aspects. The company is ready to invest and develop a plastic recycling activity on its platform.
Magaly Deschamp – PPTZ Association
In Saint-Laurent du Maroni, PPTZ is an ongoing textile recycling project, aimed at reselling or repairing clothing. To reinforce this initiative, Magaly is planning to buy an embroidery machine. The premises needed to set up the ressourcerie will soon be available. However, due to budgetary constraints, it is not possible to undertake any new integration projects in French Guiana for the time being.
Another of Magaly's projects involves transforming car bodies into solar ovens, offering a sustainable solution for cooking food. This initiative aims to promote renewable energies and reduce environmental impact.
At the same time, Magaly wants to encourage active mobility by developing a fleet of cargo bikes and cyclautos (bikes with a modular rear section). The aim is to encourage environmentally-friendly travel and offer alternative transport solutions for local needs.

OnBoard Laboratory, our incubation program for recycling entrepreneurs
At each stopover on the expedition, the Plastic Odyssey vessel welcomes on board several local recycling entrepreneurs to exchange ideas and develop concrete solutions to combat plastic pollution.
Learn more