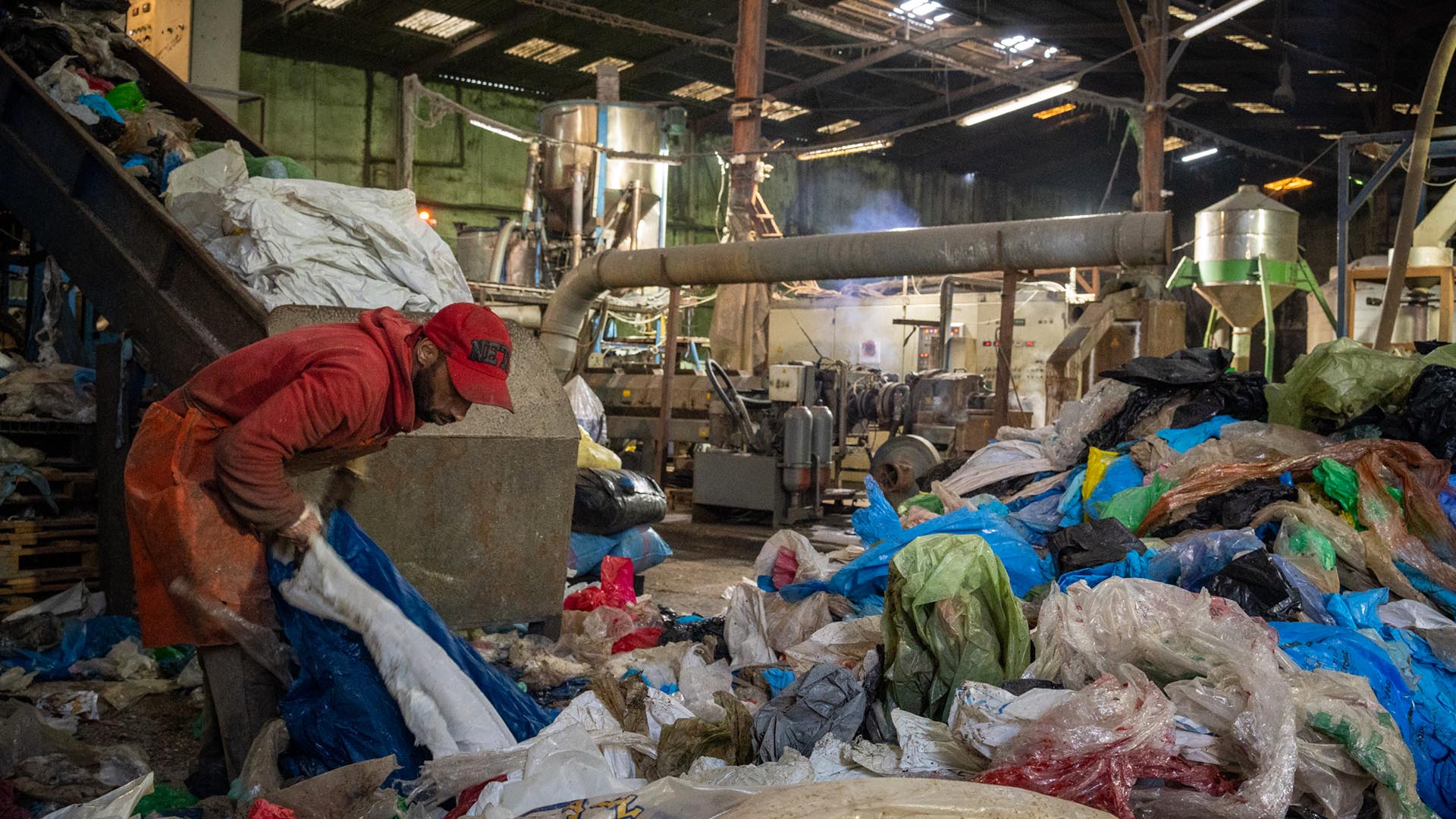 A developed recycling industry
Casablanca, Marrakech, Essaouira… We took advantage of this stopover in Tangier to meet people who recycle plastic waste in Morocco. The recycling sector, whether done formally or informally, is rather industrialized and very competitive. Low-tech solutions are not very widespread and work remains to be done on the recovery of waste with low added value such as bags and other flexible plastics dispersed in nature. Actions are implemented to improve the status of collectors, poor workers in the country.
Julien Noyer, formal recycler from Casablanca
Activity: transformation of plastic films into pellets
Julien is a Frenchman who has been living in Casablanca for several years. He founded Altecplast, a recycling plant that processes plastic films from landfills. Nearly 2.2 million euros of investment were necessary to build this factory, which transforms 600 to 1,000 tonnes of waste per month. With a 50% waste rate (dirt, water, etc.), Julien produces 300 to 500 tons of pellets per month. It is recognized by its peers for producing very good quality pellets thanks to an ingenious and relatively frugal industrial process. Julien is one of the few formal recyclers in the region. It competes with more than 80 informal recyclers who produce 2 tonnes a day, often of poor quality and without paying taxes.
Julien manages to stand out thanks to the quality of his products and his reliability. His biggest difficulty remains the supply. He cannot always trust collectors who are independent. When it rains, for example, the sorters stop working and the plastic resource becomes scarce, pushing him to stop his factory. To overcome this problem, it is now forced to import plastic waste.
His other problem is to limit his rate of waste. Because its ambition is to achieve "zero landfill", i.e. to recycle all the waste it receives. Julien thinks to our machines to make pavers from low-value waste and sand from the waste washing process.
"Nothing is lost, everything is transformed !" He also worked on pyrolysis for a long time and planned to install a prototype at the back of his hangar.
Collector's district
Collection and sorting of waste
Thanks to a former collector, we had the opportunity to visit the collectors' district of Casablanca. The collectors are intermediaries, sorts of wholesalers who buy the waste from the ragpickers (street collectors) to make a better sorting and resell wholesale to processors. When we arrive, we notice that the ragpickers live in makeshift dwellings built on vacant lots belonging to the collectors. The majority of ragpickers come from the countryside and cannot afford to live in town. To attract them, collectors host them for free. They also have a rental service for donkeys and carts, the usual vehicle of the ragpickers to collect in the streets. The ragpickers can borrow the donkeys in exchange they take care of feeding them.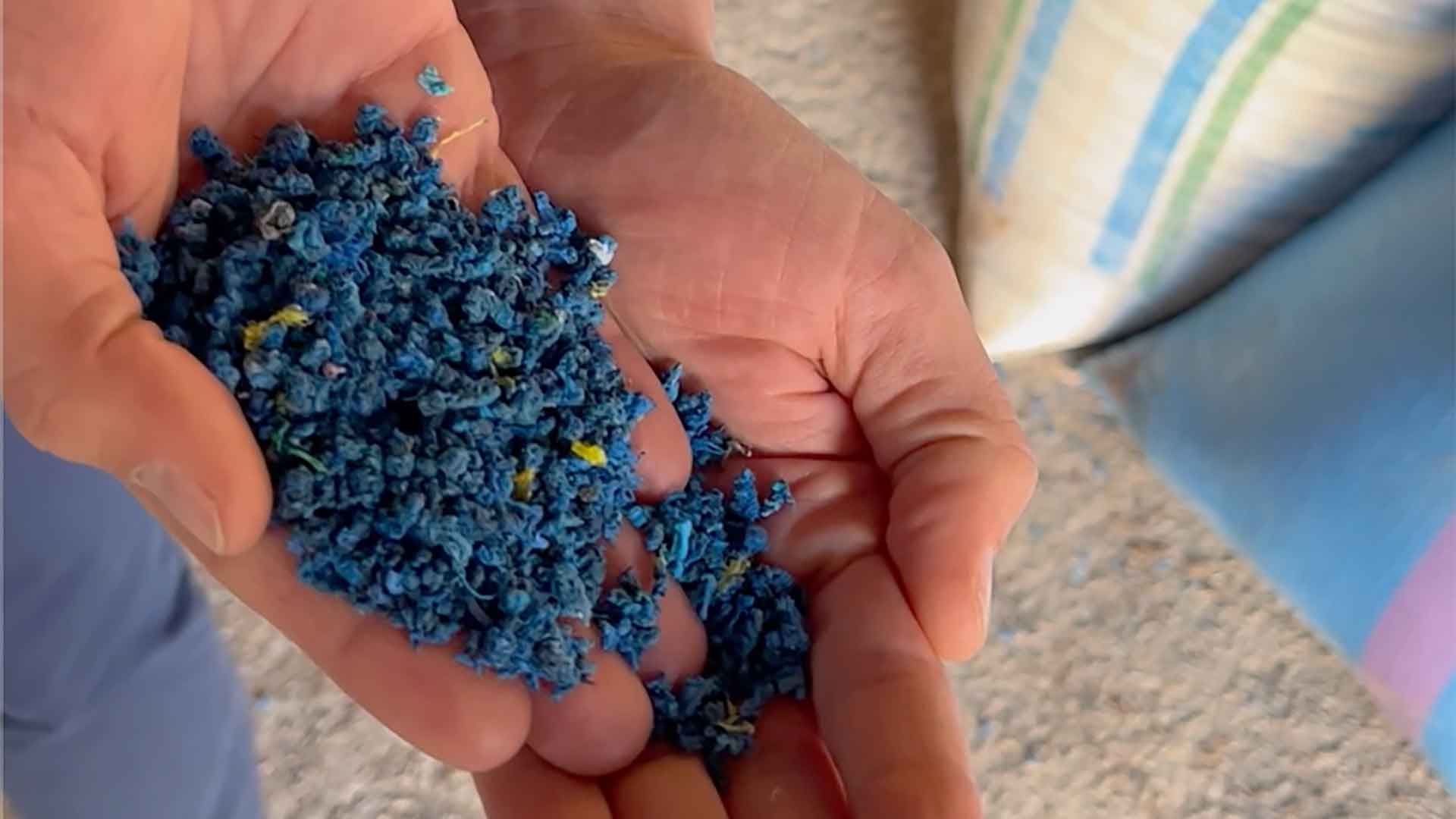 Very small processing unit
Activity: Transformation of plastic films into pellets
By continuing our trip to the undeclared industrial district of Casablanca, we met the processors who succeed the collectors. This district is very organized, the electrical network is well supplied with great powers to operate all the machines in the district. However, this district does not exist on the cadastre!
We find the smallest recycling companies than we have seen. The entrance gate is made of an old tarp that hides a rudimentary room made from wood and corrugated iron used as walls and roof. Inside, there are lots of plastic wraps used for covering shipping pallets. to the left, a small agglomerator, integrated for less than 2,000 euros, allowing these films to be transformed into compact shaped which will be resold later.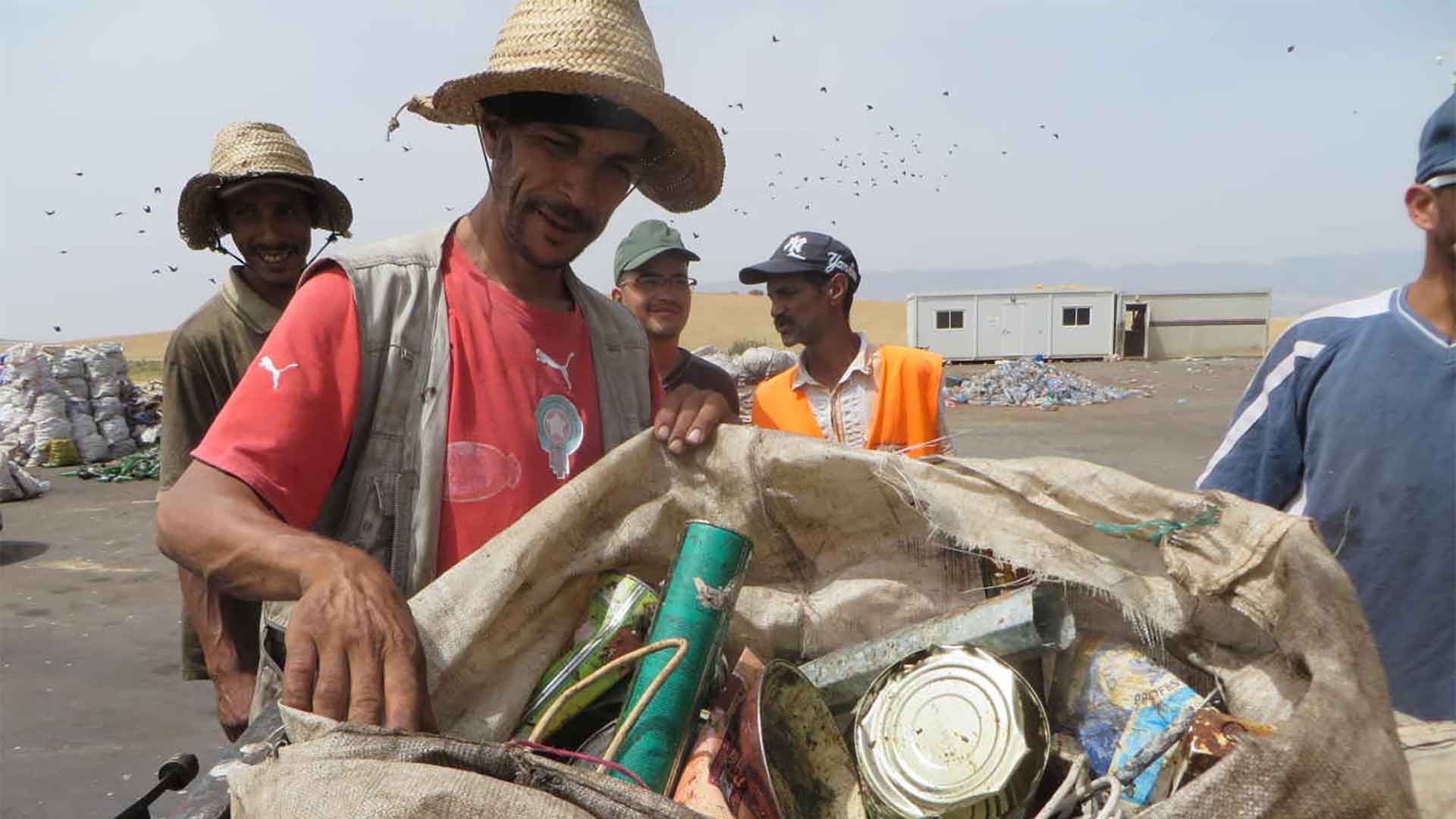 Social engineering on the Meknes landfill
Case study of a social engineering experiment that worked particularly well. The goal was to formalize the hundreds of ragpickers who work on the Meknes landfill.
Nadir is an expert in social engineering. He began his work with a 3-month study of social relations in order to produce a sociogram that describes all the links between workers and the various stakeholders. Two main difficulties were raised: an economic problem which could be fixed by the supervision of the work of the ragpicker, and a social recognition problem. The ragpickers aren't accepted in society. This problem was solved thanks to the establishment by the authorities of an official status of sorter. This approach represents a cost of approximately 1% of the landfill budget and several years of implementation with regular monitoring. This is an Innovation!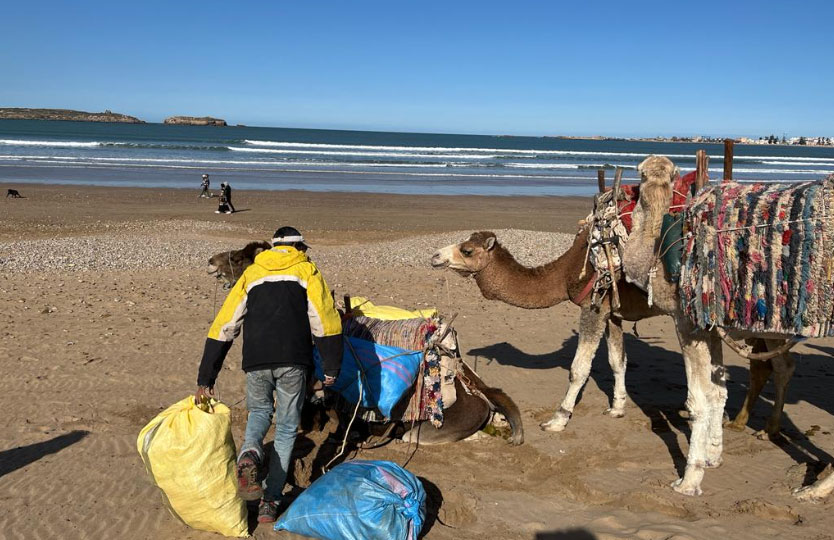 Mika Lab
Activity: Collection of plastic waste on beaches
Mika reduces ocean pollution by collecting and recovering plastic waste along the Moroccan coast. We met them as part of our incubation program and participated in a Beach CleanUp with them and the local Surf Rider branch in Essaouira.
The company is currently developing a project to transform moroccan collected waste into textile fibers and furniture.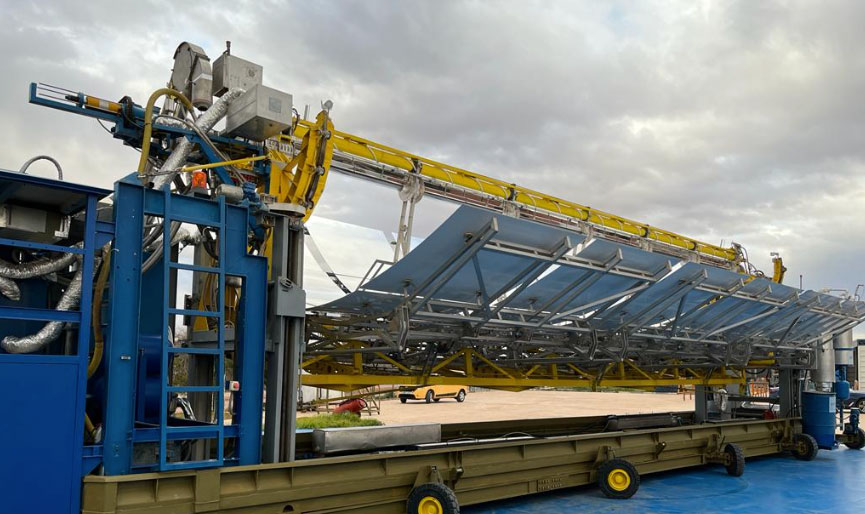 SMO Solar Pyrolysis
Activity: transformation of organic and plastic waste into charcoal
In Marrakech, we visited a company that transforms organic waste such as sargassum (algae that profiled in the sea) into charcoal using an innovative technology: solar pyrolysis. It works like other pyrolysis systems by breaking down waste in an oxygen-free chamber and raising the temperature to constant high rates. Usually an energy-intensive process, solar pyrolysis channels the power of the sun's rays to power the machine. Mirrors concentrate the energy of the sun and bring the room to the required temperatures. This is a 100% green technique because it doesn't require additional energy.
Thanks to this technology, the company can transform 27 tons of waste into 18 tons of charcoal every day.