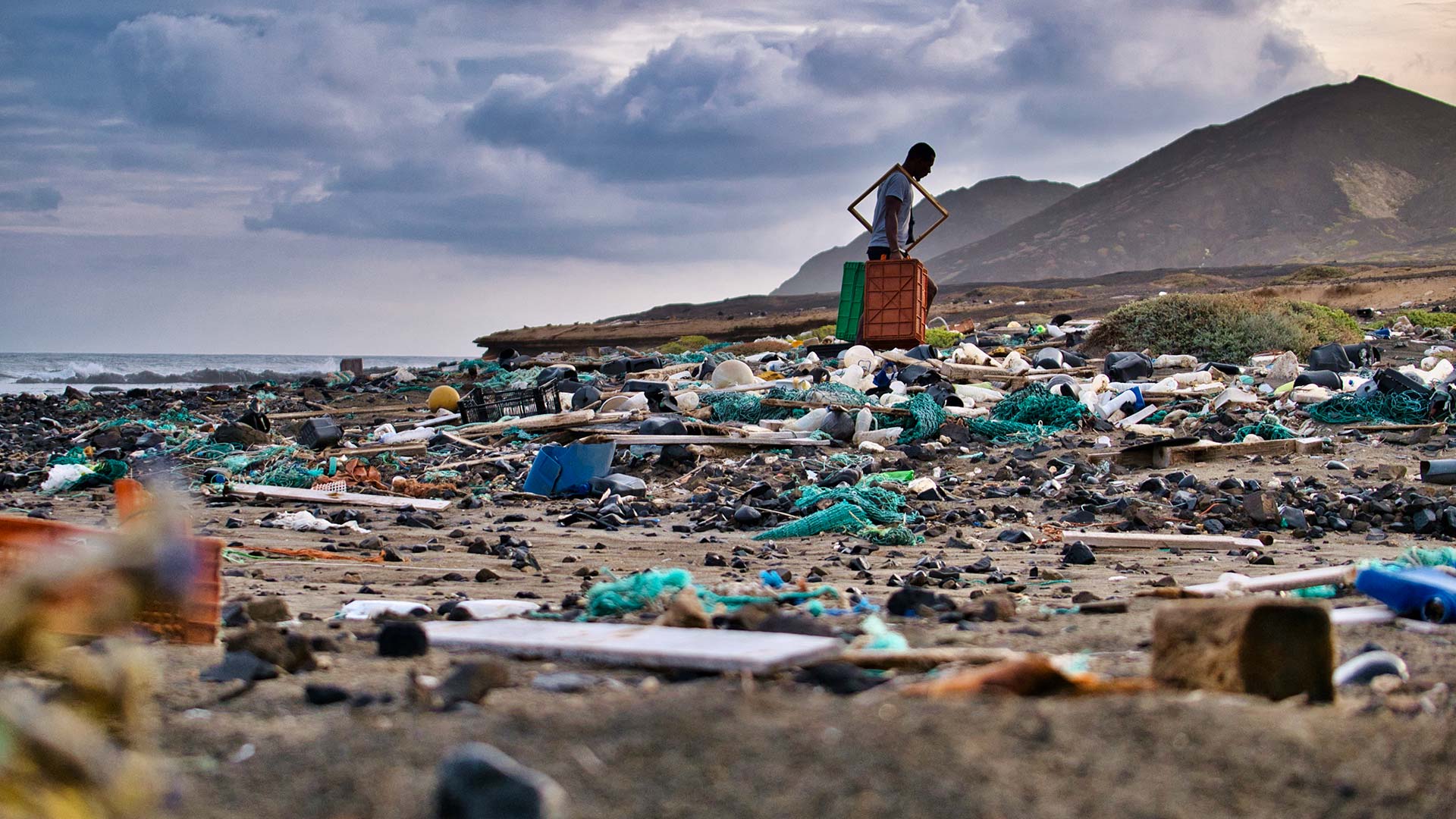 Focus on Plastic Odyssey actions
We shared with you the behind-the-scenes story of our vessel's repairs last month.
As we await the vessel's preparations for the expedition, we are eager to initiate our actions to support recycling entrepreneurs in the field.
We will launch in 2022 our first plastic recycling center projects in the 30 countries most affected by plastic pollution in collaboration with local entrepreneurs. Let's take a closer look at this side of Plastic Odyssey!
Fighting plastic pollution in the ocean by acting at the source: on land
Plastic pollution in the ocean comes from waste on land that ends up in the environment. It is in the low – and middle – income countries of Asia, Africa and Latin America where most of this mismanaged waste originates, due to the lack of technical and financial means, and also due to export of waste from rich countries to these areas. Plastic is burned in the open air or piled up in open dumps; too often, it ends its life in the ocean.
Since 2017, Plastic Odyssey has researched and developed solutions to encourage the recycling of this waste, and to prevent additional plastic waste from ending its life in the ocean. In other words, we are acting at the source of the problem: on land.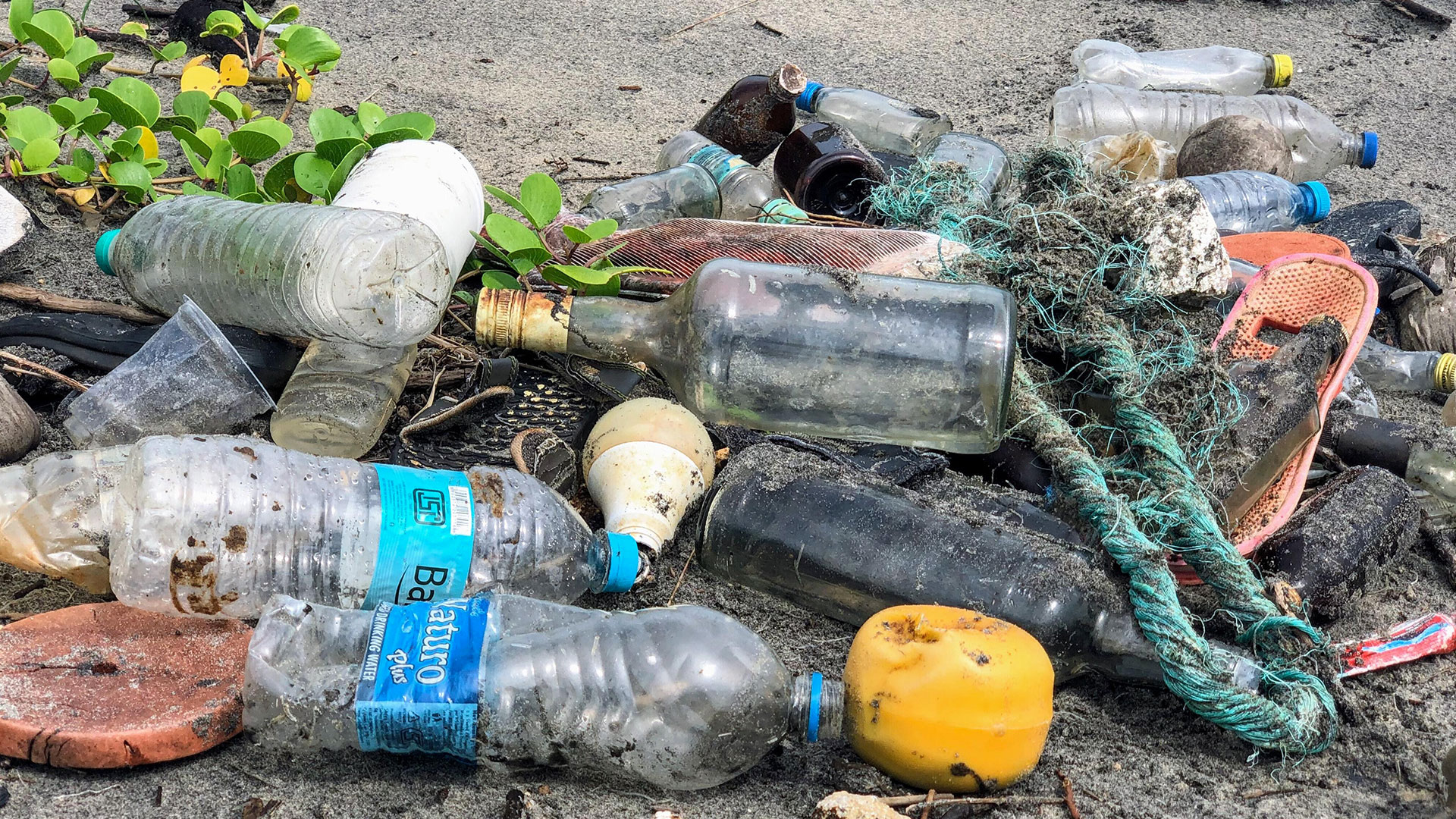 Develop recycling centers in regions overflowing with waste
Plastic is a valuable material. Recycled locally and then transformed into a new resource, waste management initiatives can:
motivate and encourage collectionof plastic waste, and thus reduce pollution
create jobs that help develop the local economy and improve quality of life
replace virgin plastic from petroleum with recycled plastic that has less impact on the environment
Our role is to provide open-source technical solutions and economic models to enable the development of recycling centers. Relying on existing networks, we co-develop recycling projects in partnership with local entrepreneurs,
providing technical tools and economic expertise to set up or accelerate their project.
Lessons from the field
To develop our expertise in plastic waste management, we went to meet project holders in some of the areas most affected by plastic pollution, to better understand the local markets and conditions. We conducted field studies in Thailand (November 2018), Burkina Faso (February 2019) and Egypt (October 2019). We learned first-hand about ingenious and efficient solutions to improve waste management, discovered a robust demand for tools and training, and also identified ongoing needs and challenges.
This field work – and the lessons we learned – were complimented by Jean-Baptiste, based in Hong Kong, whose thesis project explored management of plastic recycling in emerging countries. During his 2-years of research, he identified and analyzed more than 350 plastic recycling initiatives in 70 countries through in-depth interviews with entrepreneurs.
Such a far-ranging look at local waste management was unique; it led our team to a greater understanding of how to best adapt our technology, plan investments and staffing, and tailor our approach and strategy in each of our project locations.
Creating profitable and replicable plastic waste recovery models
Based on the data collected from project owners, we are now developing a range of solutions to transform waste into viable and profitable products adapted to each local market.
In 2020 and 2021, we conducted several tests to manufacture objects: boards, pavers and tubes in particular. These semi-finished or finished products can be used to make street furniture, construction materials or even wastewater treatment networks! These first tests allow us to improve our processes and to share our knowledge on our open source platform : plasticodyssey.tech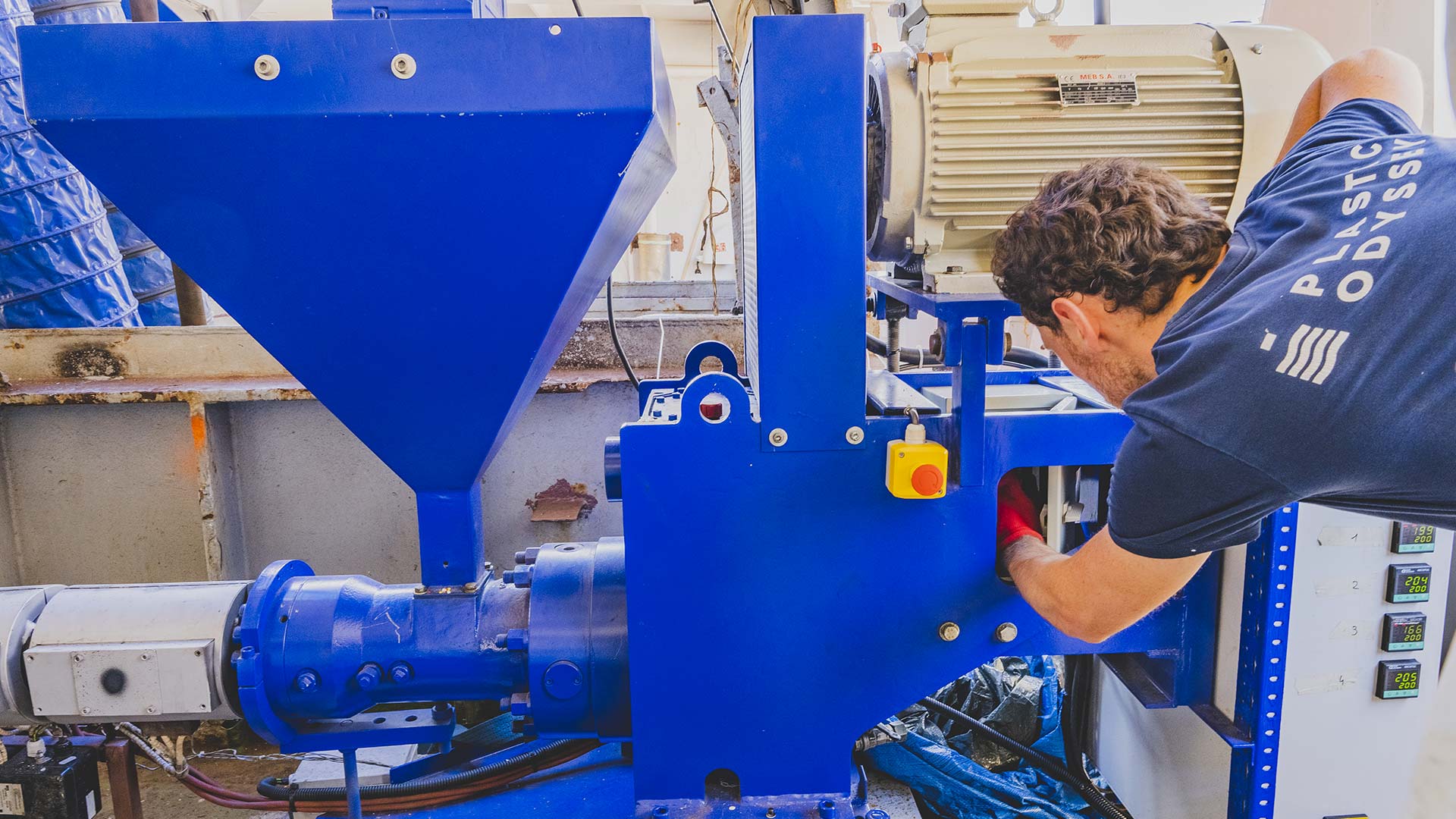 Supporting the creation of recovery centers and equipping existing centers
In keeping with our original itinerary planned for our world tour, we will focus our first efforts on the African continent in the early months of 2022.
Our goal is to carry out at least 3 projects in Africa by the end of the year. These projects range from the creation of a recycling center from A to Z in partnership with local actors, to the scaling up of existing centers with more efficient machines along with support for their business models.
Today, our first projects are taking shape on the west coast of Morocco: the recycling of used fishing gear, In Conakry, Guinea, we will support an entrepreneur in upgrading her existing recycling center, and in Cape Verde we will help manage recycled waste washed up on the uninhabited island of Santa Luzia, a protected area where loggerhead turtles are under threat from living amidst (and ingesting) plastic waste.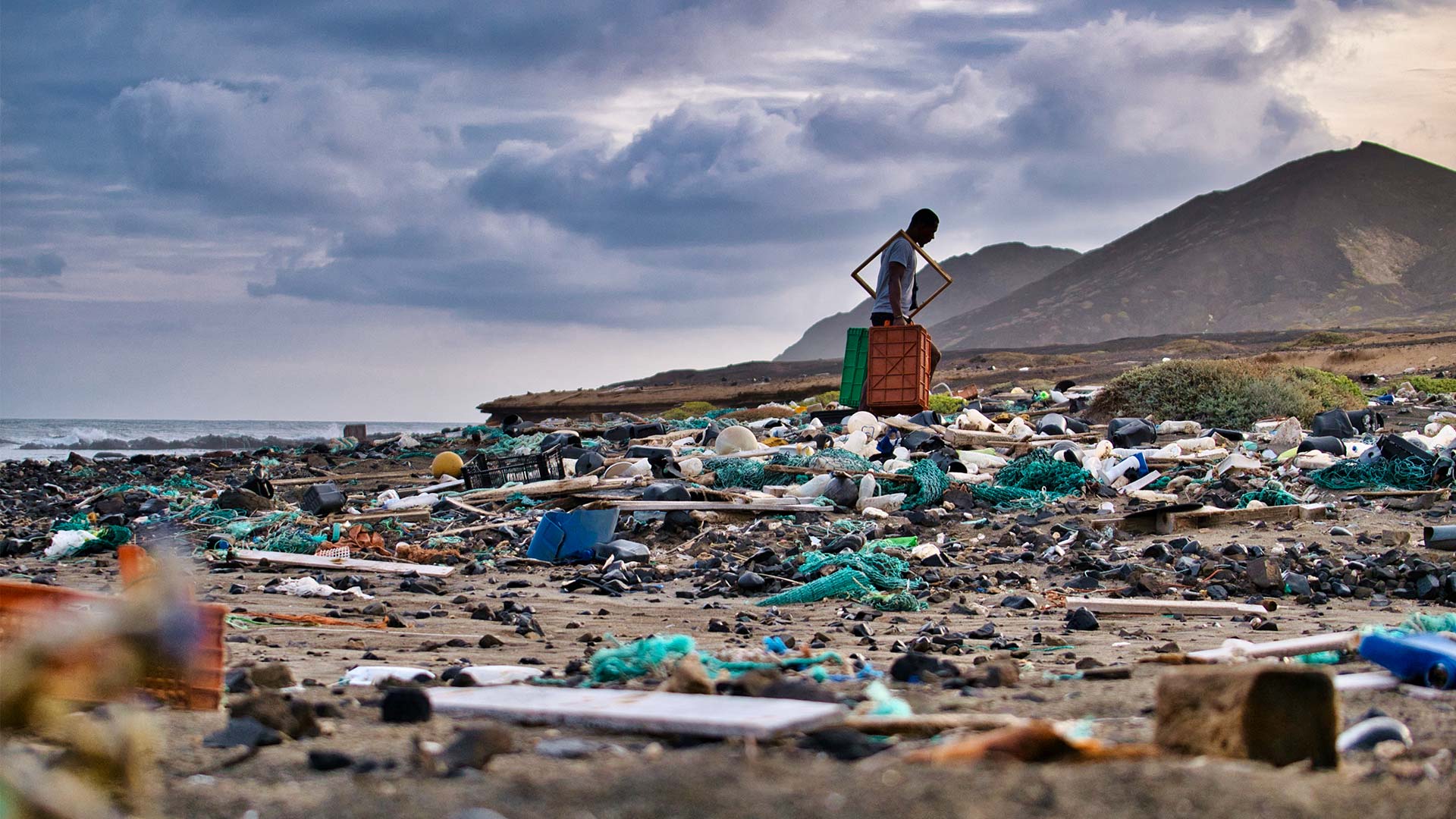 Building a worldwide network of recyclers
Our objective? To bring people together and facilitate the sharing of skills, best practices and experiences between peers, even if they are separated by thousands of kilometers: the idea of this network is to encourage vocations and give birth to projects.
This network will take shape next spring with the launch of our digital community of plastic recycling project leaders. Members will have exclusive access to resources and to our network of experts to help them start or grow their project, and will be able to exchange with each other in order to share best practices.
The departure for the World Tour in 2022 to catalog existing initiatives and meet our community
At the beginning of this year, our vessel left Dunkerque to reach the port of Saint Nazaire for its last repairs.
It should be ready to navigate by September 2022 to start our world tour of solutions!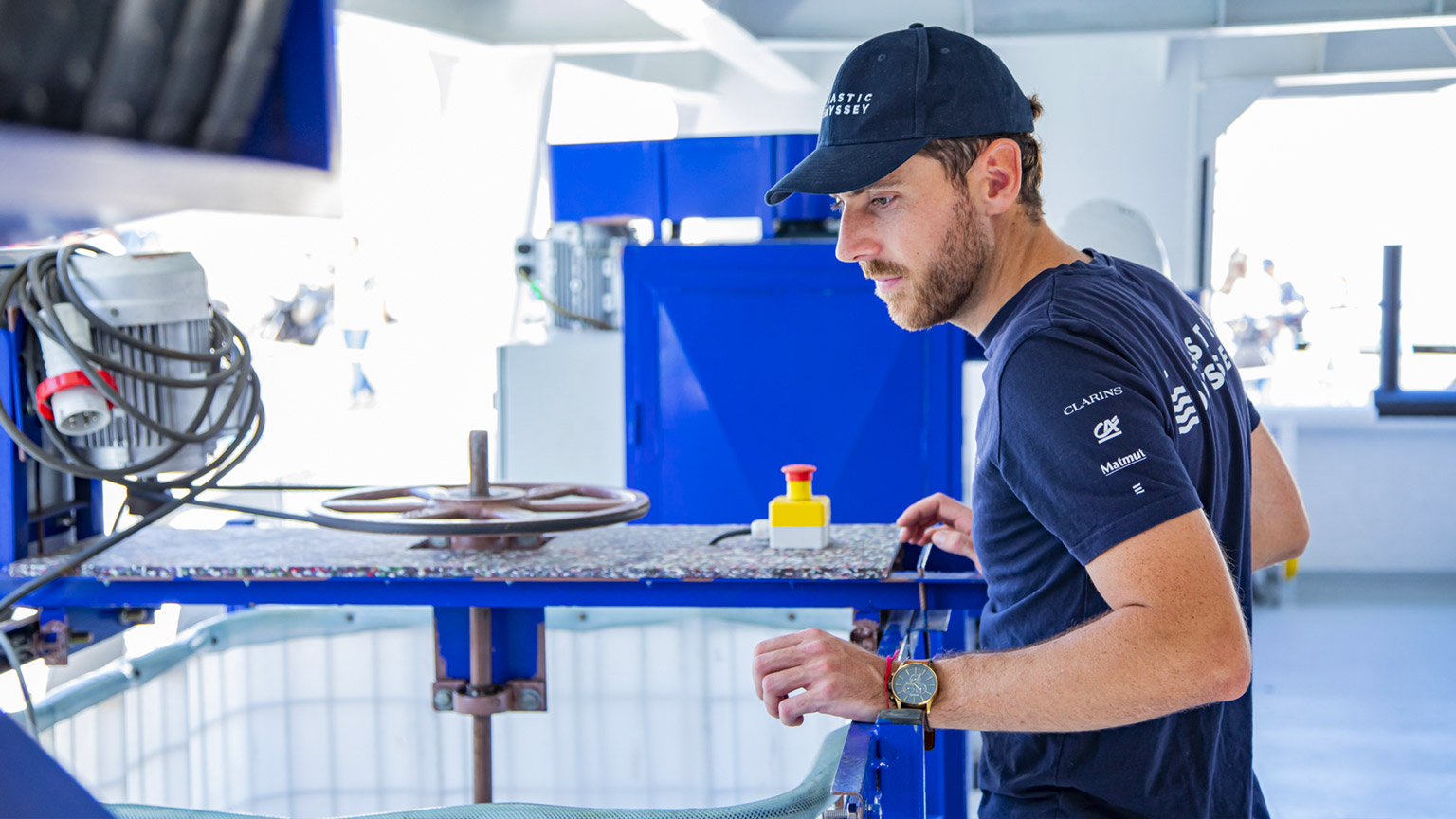 After stops in Morocco, Senegal, Cape Verde and Brazil, the Plastic Odyssey expedition team invites students to a live video session on Tuesday, June ...