Sharing, discovery, and training on recycling
The eight Lebanese entrepreneurs selected spent 10 days on board the ship for a unique mentoring program. The goal: to deploy recycling centers on site in Lebanon and contribute to the global network of solutions against plastic pollution.
On the program of this session: theoretical training, practical workshops, prototyping of objects in recycled plastic and field visits.
Presentation of the entrepreneurs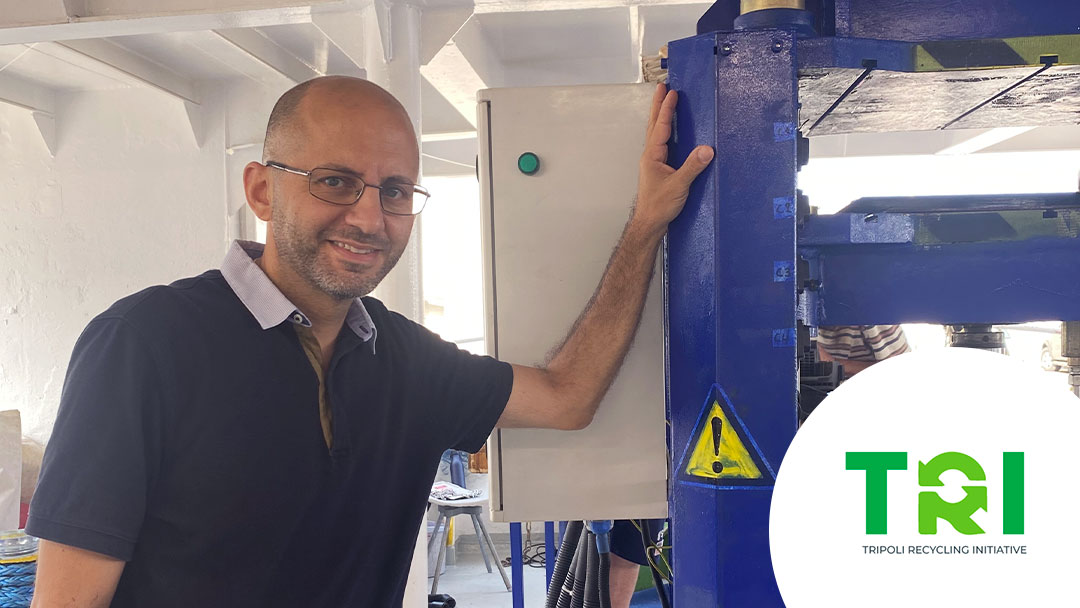 Firas Wehbé, founder of TRI (Tripoli Recycling Initiative)
Passionate about recycling for 15 years, Firas created a recycling company in Tripoli called TRI (Tripoli Recycling Initiative) in northern Lebanon in 2021.
The first phase of developing his business was to organize a waste collection system at the source in supermarkets, hospitals, and restaurants.
He wants to grow his business step by step, directing his activity towards producing higher quality raw materials through grinding and washing stages.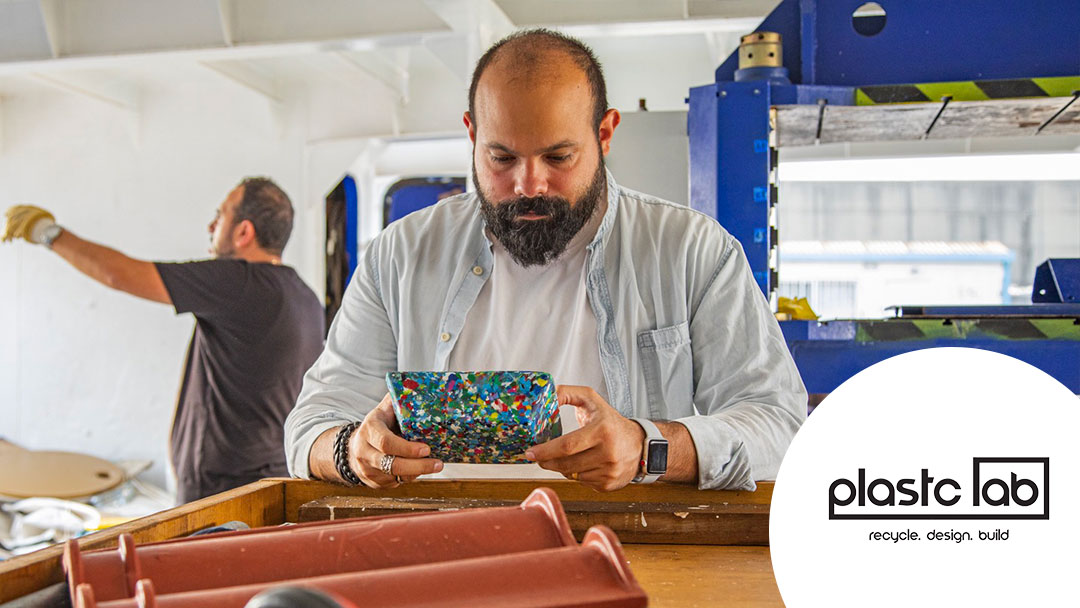 Ralph Boujri, co-founder of Plastic Lab
Ralph founded Plastic Lab with two collaborators, and their company carries the slogan "Recycle. Design. Build." Using plastic waste, they make furniture such as benches, tables, chairs, and loungers. A real search for color and design is carried out.
Their goal is to continue developing their structure to continue valuing plastic by manufacturing innovative building materials and furniture.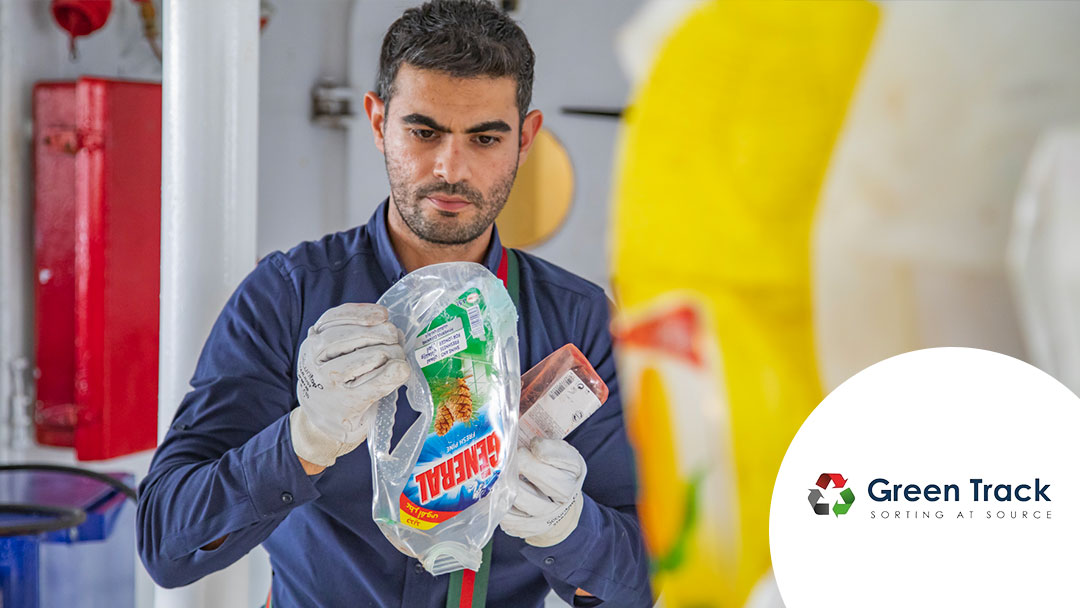 Khoder Eid, founder of Green Track
Green Track is a social waste collection and sorting company founded by Khoder Eid in Tripoli. His employees are women from different backgrounds and religions, they are called the "Green Women."
This decision has been fruitful, and the company is now looking to expand. Already equipped with a grinding and washing system, Khoder wants to invest in new machines to develop waste transformation activity into pellets.
He also works with volunteers who conduct awareness campaigns to encourage citizens to reduce their consumption of single-use plastic.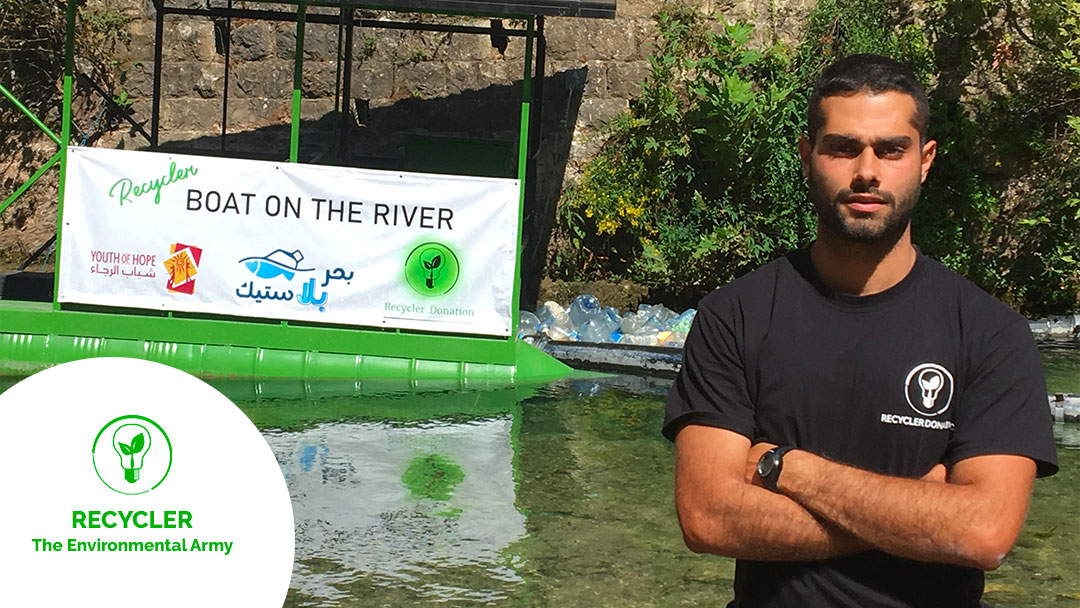 Christopher Daccache, founder of RECYCLER Donation
Christopher is a young Lebanese invested in environmental activism and founder of the NGO RECYCLER Donation. 15 people work with him on the development of their waste collection, awareness, and agriculture projects, they are called the "dreamers."
Using a boat equipped on the river, they collect waste that is on its way to the sea. The next step in their project is to create a plastic recycling activity to manufacture objects useful for their activities, particularly for aquaponics, which they can also sell.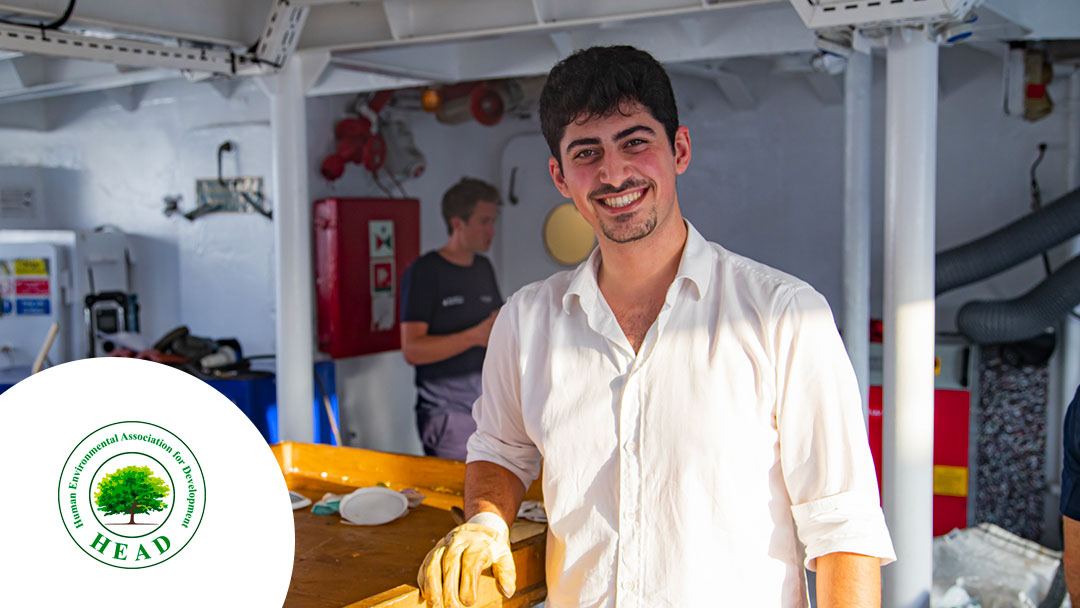 Makram Maddah, volunteer at the HEAD association
Makram is a student committed to the NGO HEAD (Human Environmental Association for Development). Particularly sensitive to the issues and protection of his country, he wishes to continue working with his colleagues on the transformation of plastic waste into tourist souvenirs. He is now interested in launching a production of transport pallets.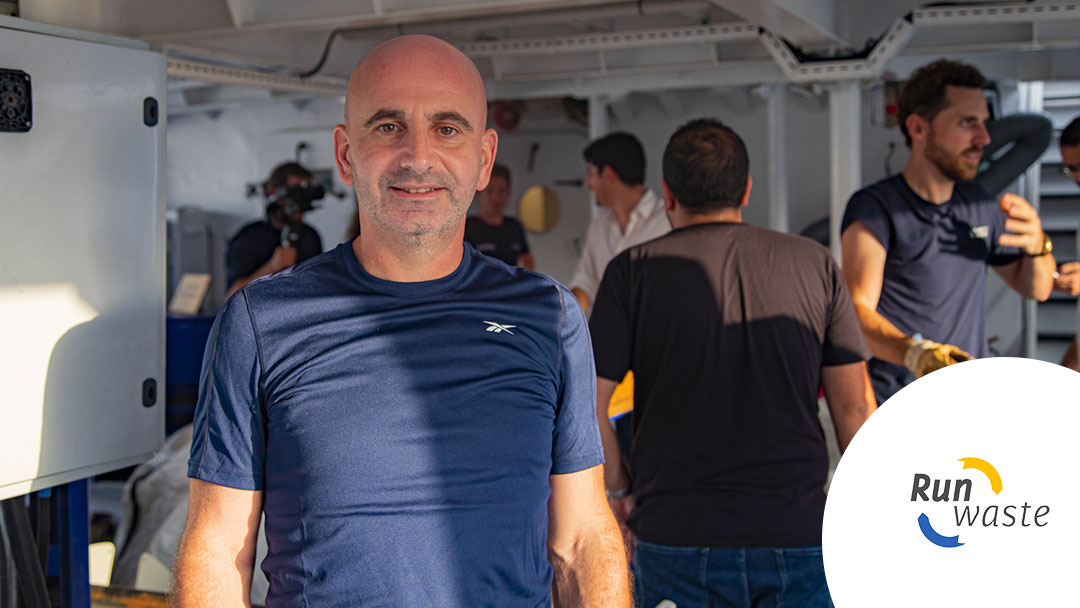 Shady Sadek, founder of Run Waste
Runwaste is a waste valorization unit in Lebanon. They provide waste management services, awareness conferences, and many other waste treatment services.
Shady seeks to evolve his business towards transformation, probably production of pavement, and has been put in touch with investors.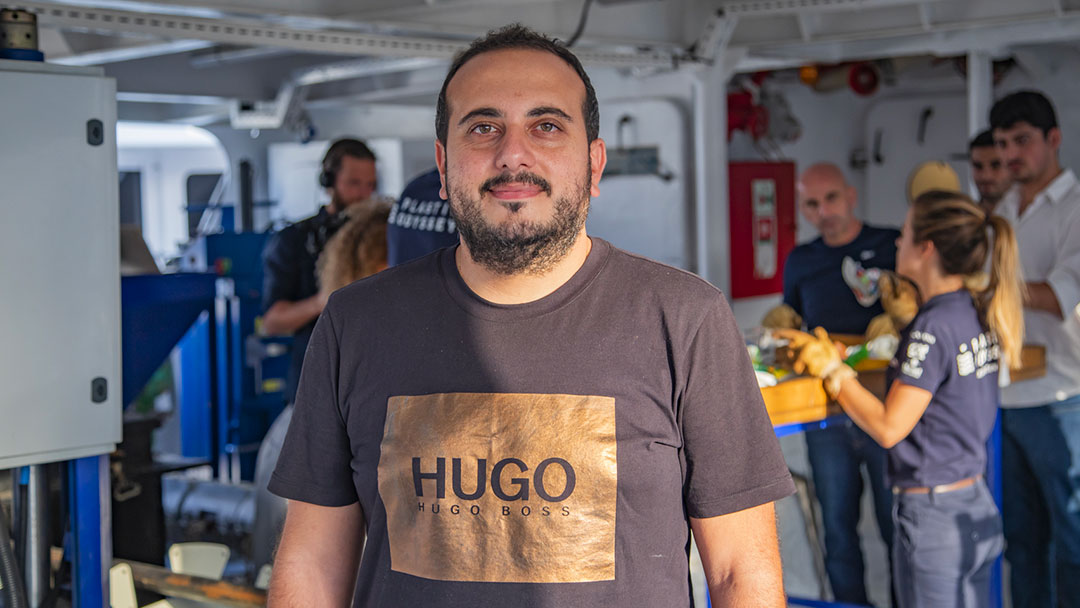 Mario Kaii, founder of Waste Station
Mario founded the Waste Station, whose current activity is waste collection from the municipality of Bikfaya, individuals, and restaurants.
He now wants to direct his activity towards waste valorization, for application in the construction industry. He wants to expand his business to transform the waste collected into pavement.

OnBoard Laboratory, incubation programme for plastic recycling projects
At each stop of the expedition, the Plastic Odyssey ship welcomes several local recycling entrepreneurs on board to develop concrete and effective solutions to fight against plastic pollution.
Learn more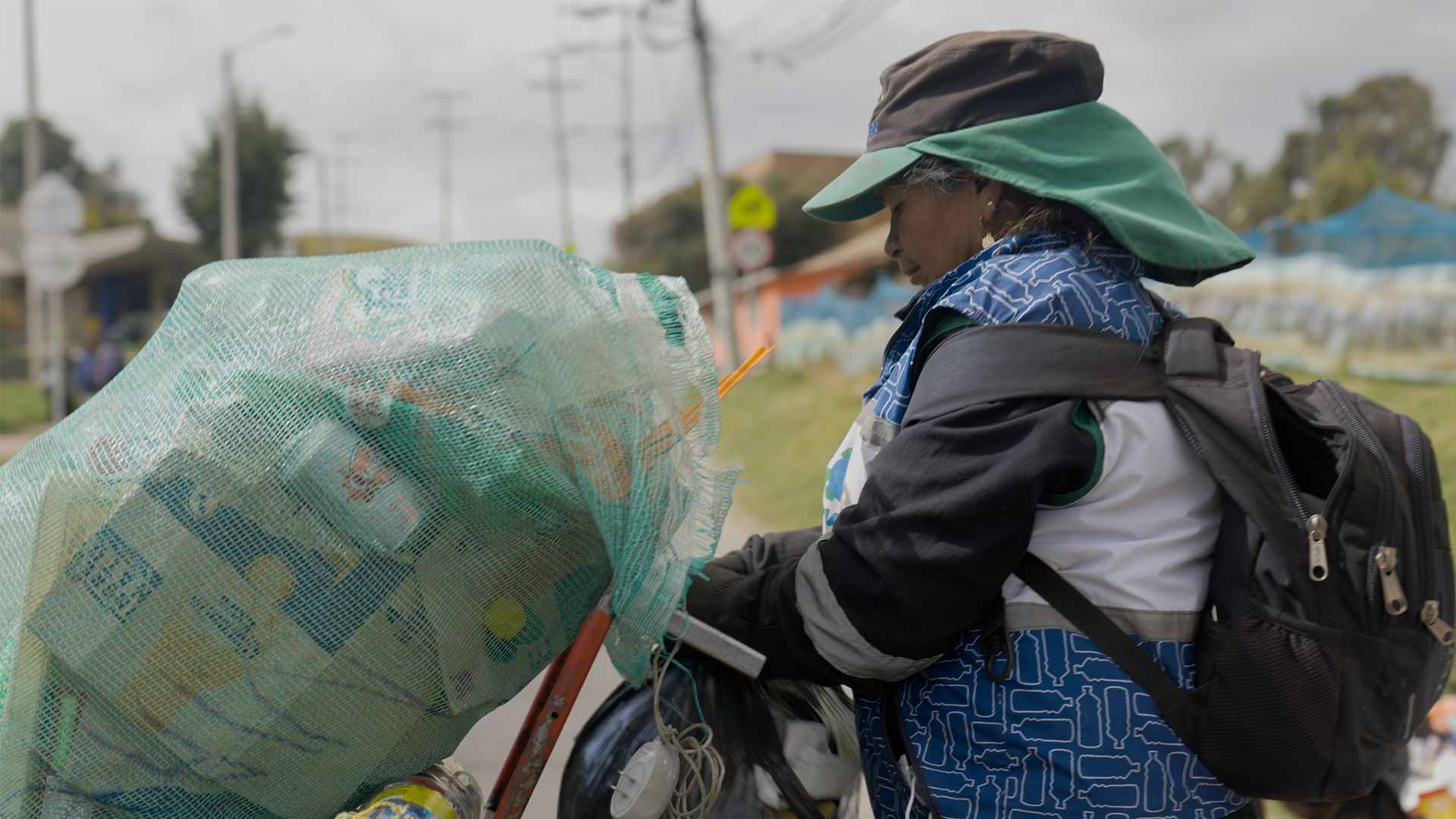 After a stop in the Dominican Republic, Plastic Odyssey changed its route and stopped in Colombia, one of the most advanced countries in the world in ...