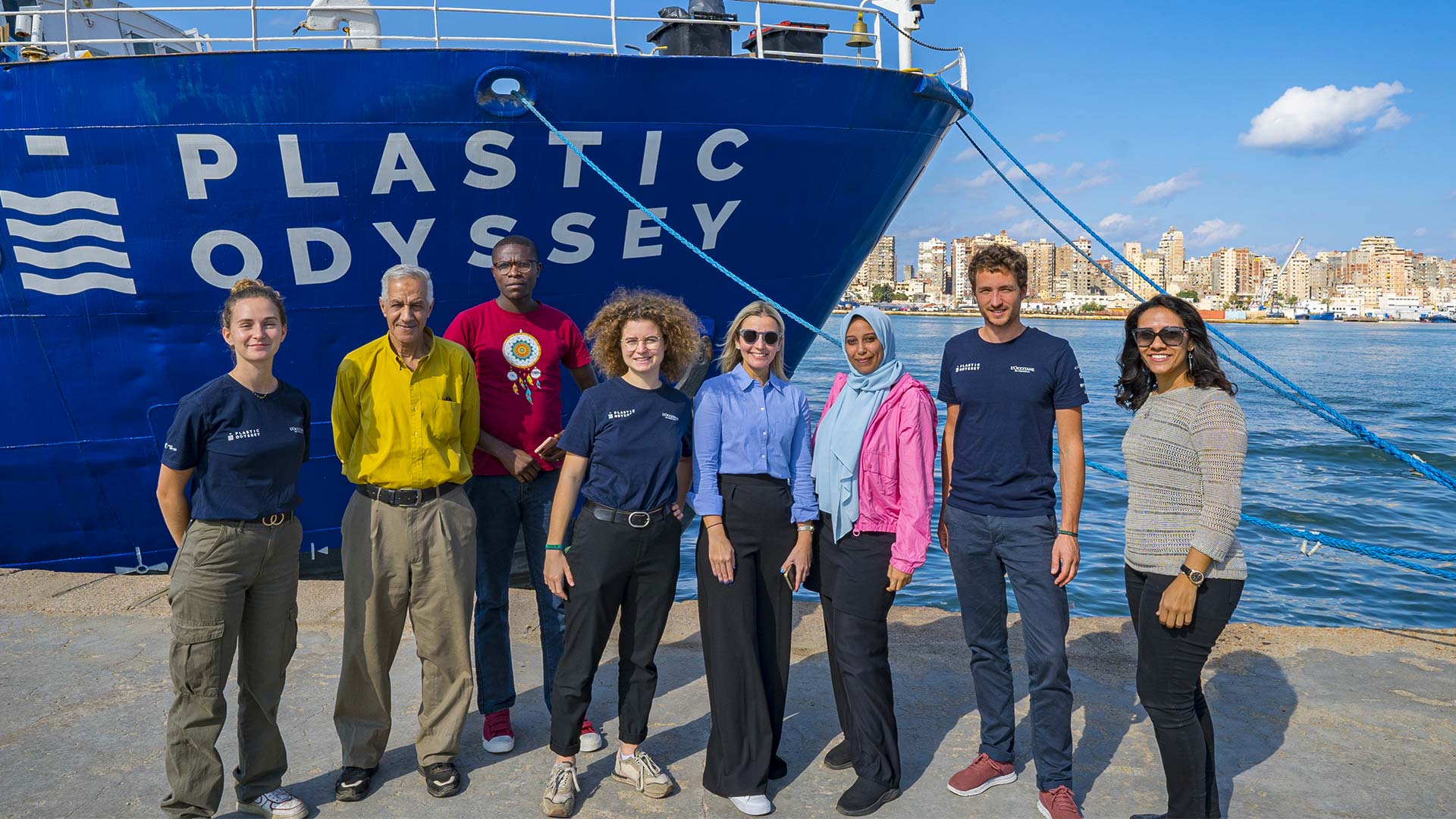 Sharing, discovery, and training around plastic waste recycling
Despite these challenges, we were able to welcome three entrepreneurs on board. Some of them were novices on the subject of plastic recycling, so the Plastic Odyssey team helped them define their project and provided them with technical and economic basics to help them better implement their activity.
Presentation of the entrepreneurs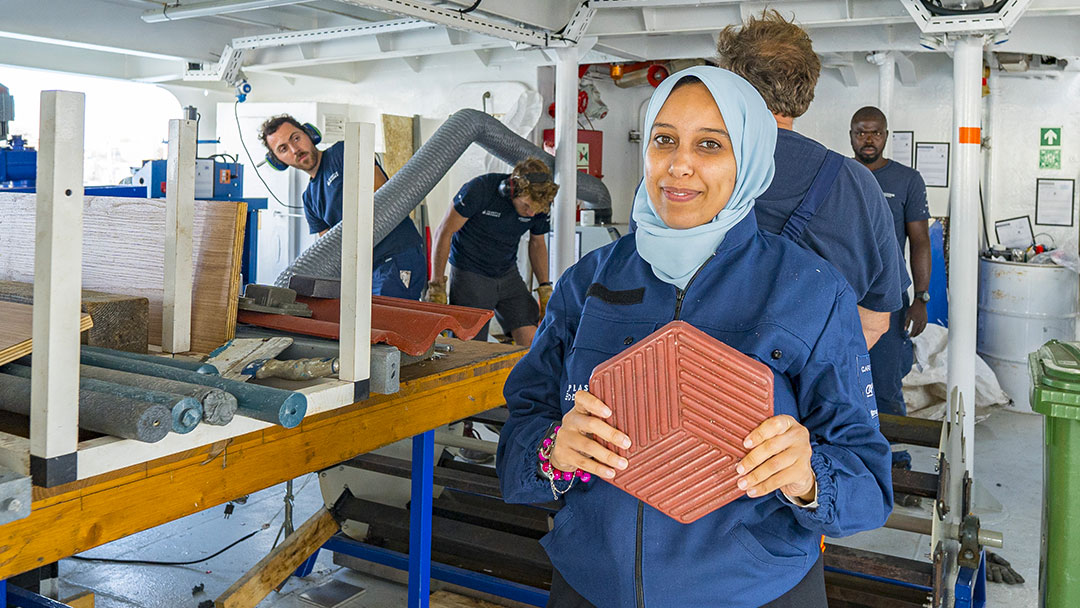 Engy Farrag
Engy is an interior designer with a particular interest in design. Interested in exploring new materials and more sustainable construction methods, she has recently focused on the valorization of plastic waste.
Engy is now considering the possibility of making bricks from recycled plastic to meet the aesthetic and technical needs of her projects.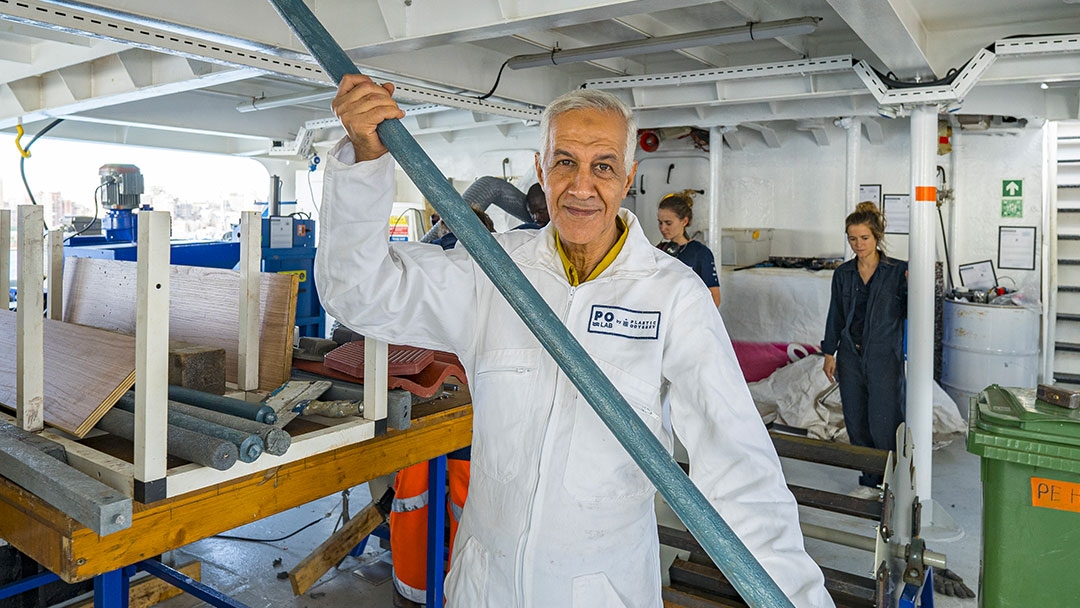 Ibrahim Gabre, Egyptian association for science and scientists lover
Ibrahim is a committed environmentalist. He has been involved for several years in the fight against plastic pollution, both in terms of reducing the consumption of plastic objects such as fruit and vegetable crates, and in terms of collecting existing waste.
Ibrahim is now seeking to expand the impact of his association to better preserve his country. He is considering recycling the waste collected by his team members.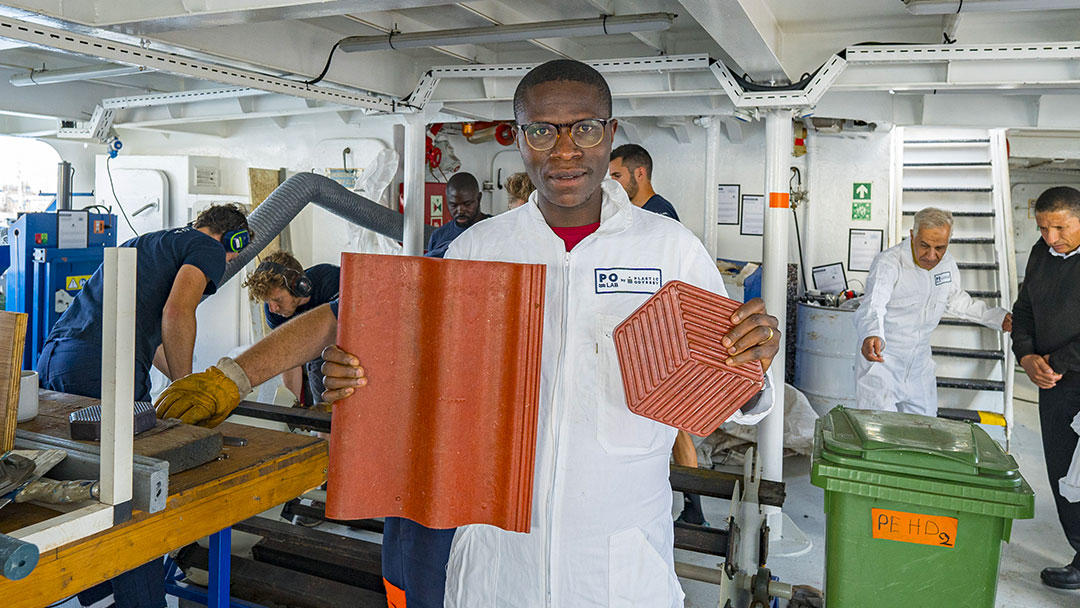 Justin Nkurikiye
Particularly affected by the plastic pollution in his country, Burundi, Justin is building a project to address this problem. He wants to set up a waste collection and treatment system to use it as a resource.
Justin is currently being trained in recycling and receiving entrepreneurship coaching. He notably attended the Recycling Academy offered by Plastic Odyssey in December. He hopes his project will come to fruition in the coming years.
During this week, many issues were discussed. While the main obstacle in Lebanon was the difficulty of accessing electricity, the difficulties of importing from abroad dominate in Egypt. These rich exchanges allowed us to better understand the local situation.
This OnBoard Laboratory session, full of logistical challenges, concluded with valuable lessons and beautiful encounters.

OnBoard Laboratory, incubation programme for plastic recycling projects
At each stop of the expedition, the Plastic Odyssey ship welcomes several local recycling entrepreneurs on board to develop concrete and effective solutions to fight against plastic pollution.
Learn more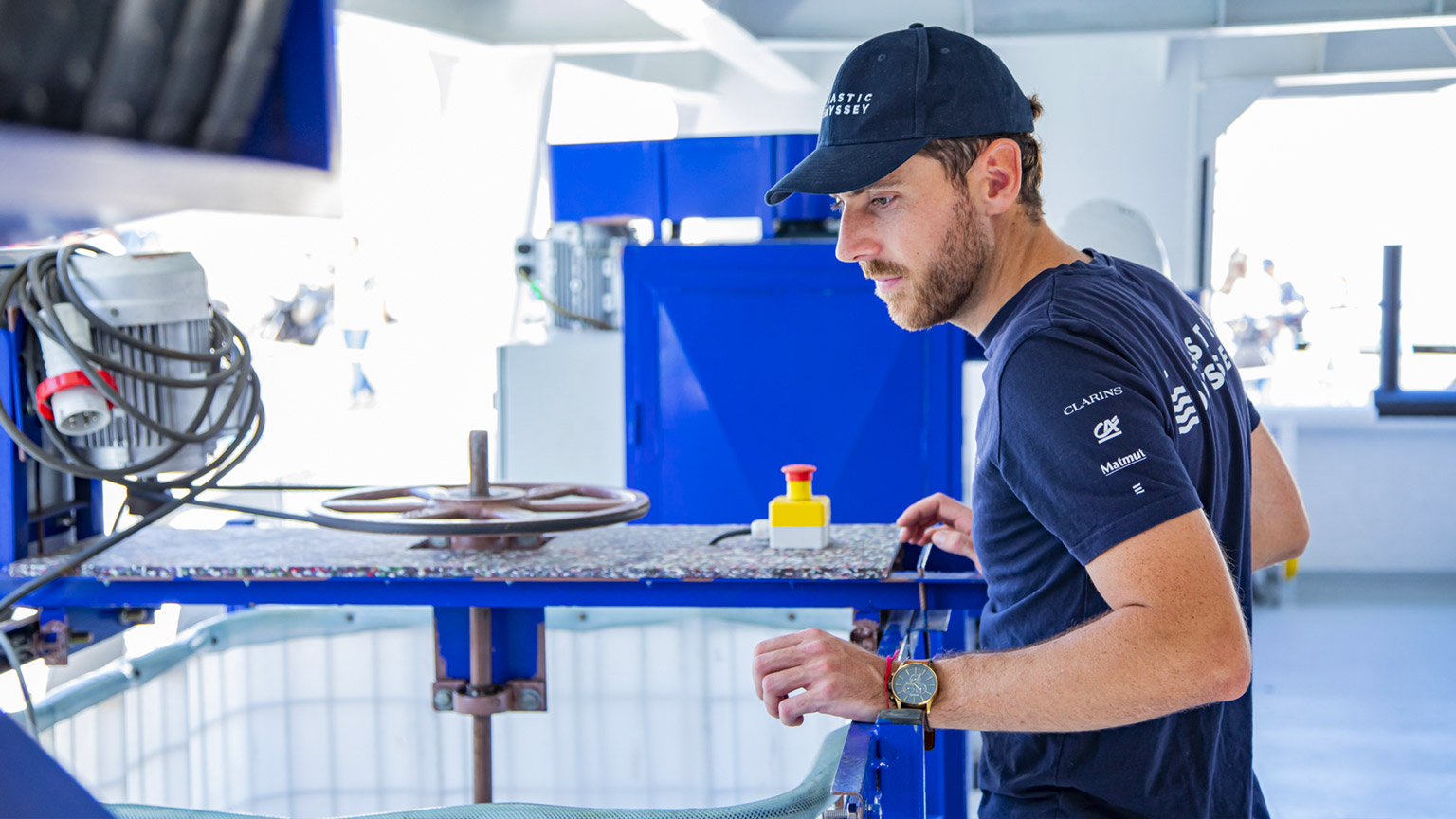 After stops in Morocco, Senegal, Cape Verde and Brazil, the Plastic Odyssey expedition team invites students to a live video session on Tuesday, June ...