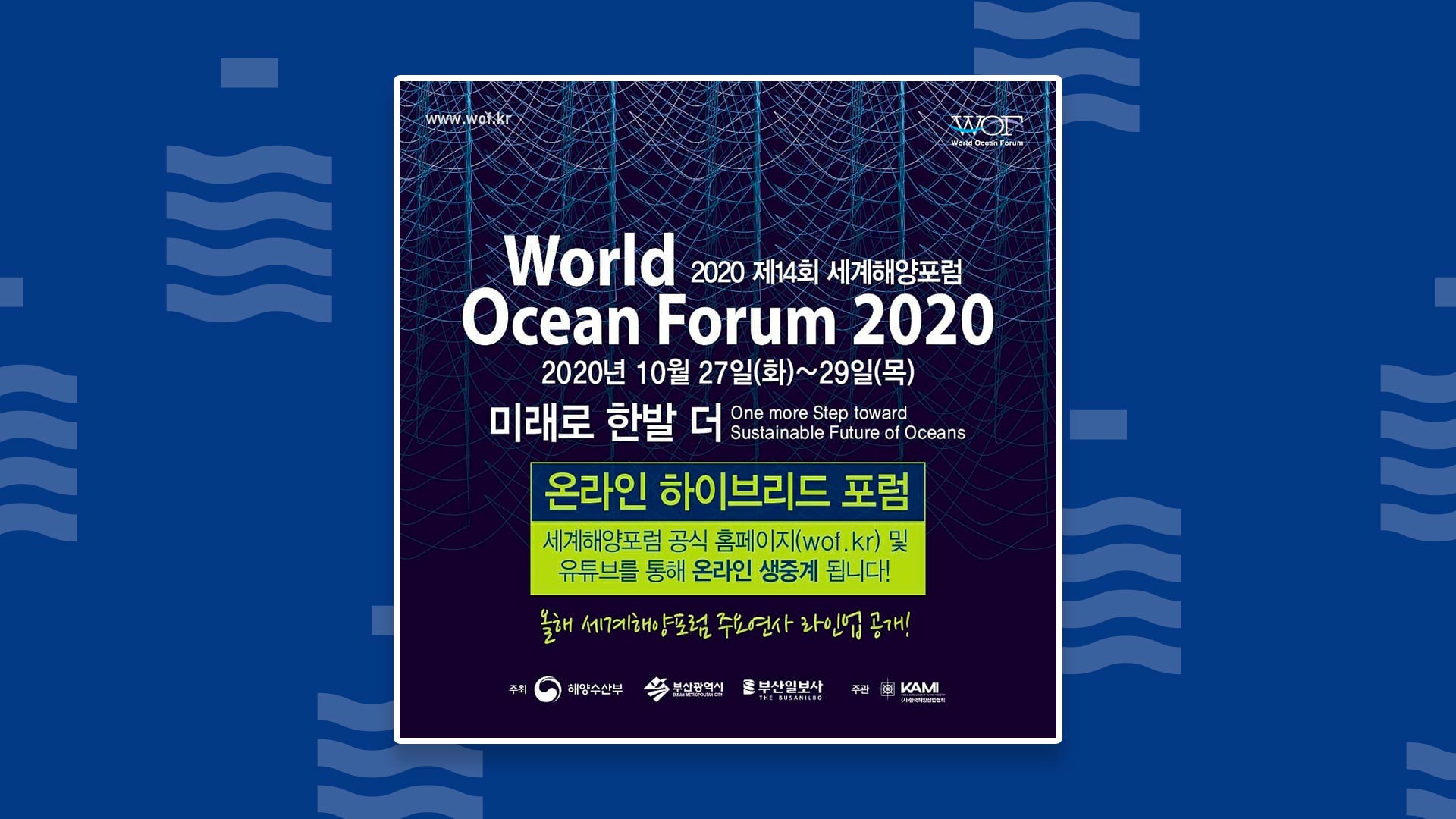 The World Ocean Forum: an international community of experts
The World Ocean Forum brings together each year the world's top experts. The objective of this international event is to exchange on the biggest challenges in the maritime world.
This year, for the 14th edition of the World Ocean Forum, the event which takes place in Busan from October 27th to 29th, will be presented in a hybrid form (on-line and off-line). We, therefore, invite you to register on-line ASAP, here!
Simon BERNARD will speak alongside Peter Thomson, Marc Krebs, Sarah Beard, or even Mark Huang, and will exchange during the session on the maritime environment, its plastic pollution, and its solutions.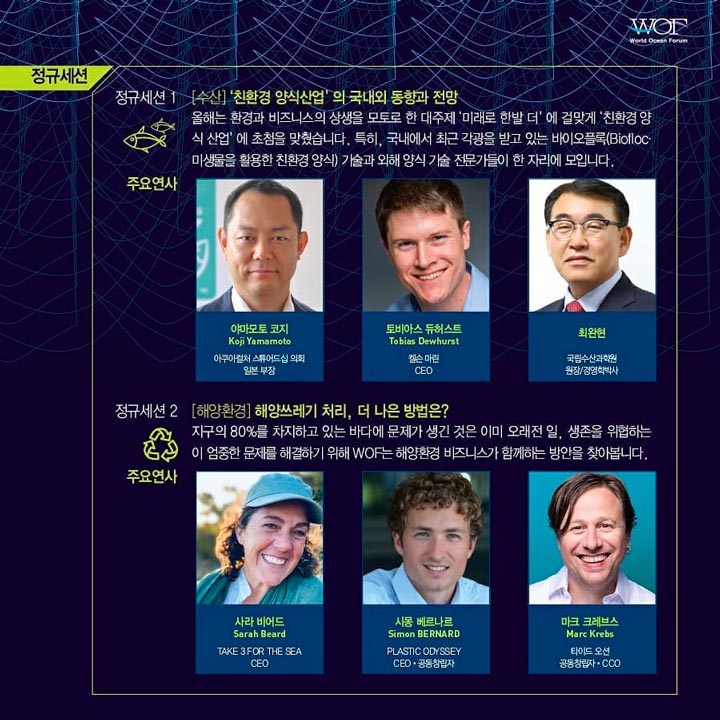 The protection of our oceans, at the heart of the debate
"One more Step Toward a Sustainable Future of Oceans", the theme of this edition sets the tone. The conference brings together many entrepreneurs, academics, politicians, and specialists from the maritime world.
One of the main challenges of this debate will be to provide solutions, alternatives, to respond to the 14th Sustainable Development Goal set by the United Nations: Conserve and sustainably use the oceans, seas and marine resources for sustainable development.
Video extract of the 2019 edition
Plastic pollution: what is the best solution?
Today, every minute, over 20 tons of plastic are dumped into the ocean on a global scale. Once at sea, plastic dissolves into micro-particles that become invisible to the naked eye. Plastic, therefore, ends up being at the heart of our ecosystems, as it ends its course in our plates.
But how can we turn off the tap of plastic pollution, which continuously leaks into our seas and oceans?
Plastic Odyssey's ambition is to demonstrate that plastic holds value and that it can stimulate a local economy, and generate employment and income locally, on a global scale! Find out more about our mission, by attending Simon BERNARD's conference.
RDV on October 28th, 2020, between 13:30 and 16:00 (GMT + 09:00)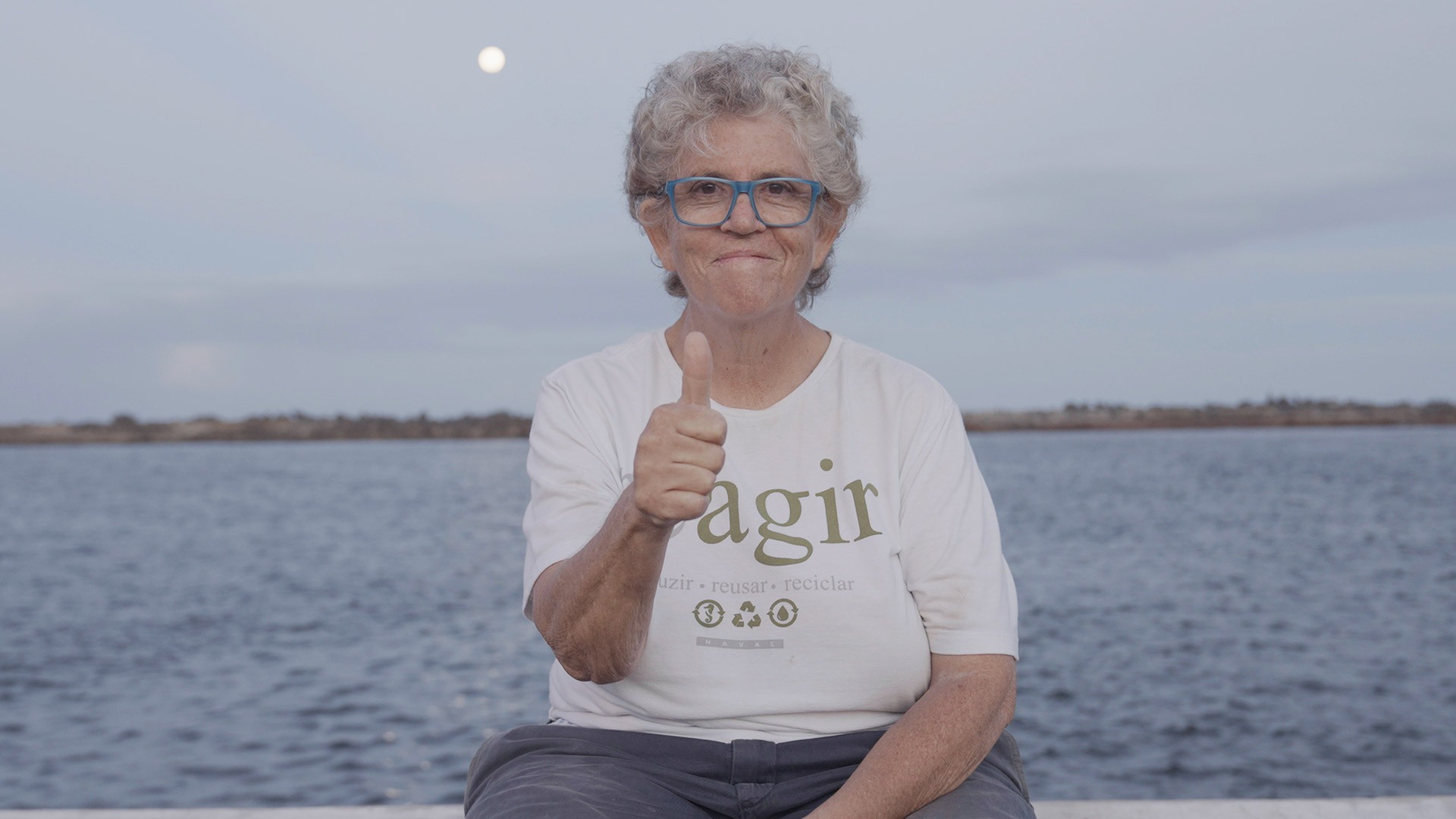 The field team set out to discover recycling initiatives in Recife's peri-urban communities, accompanied by Nadja......