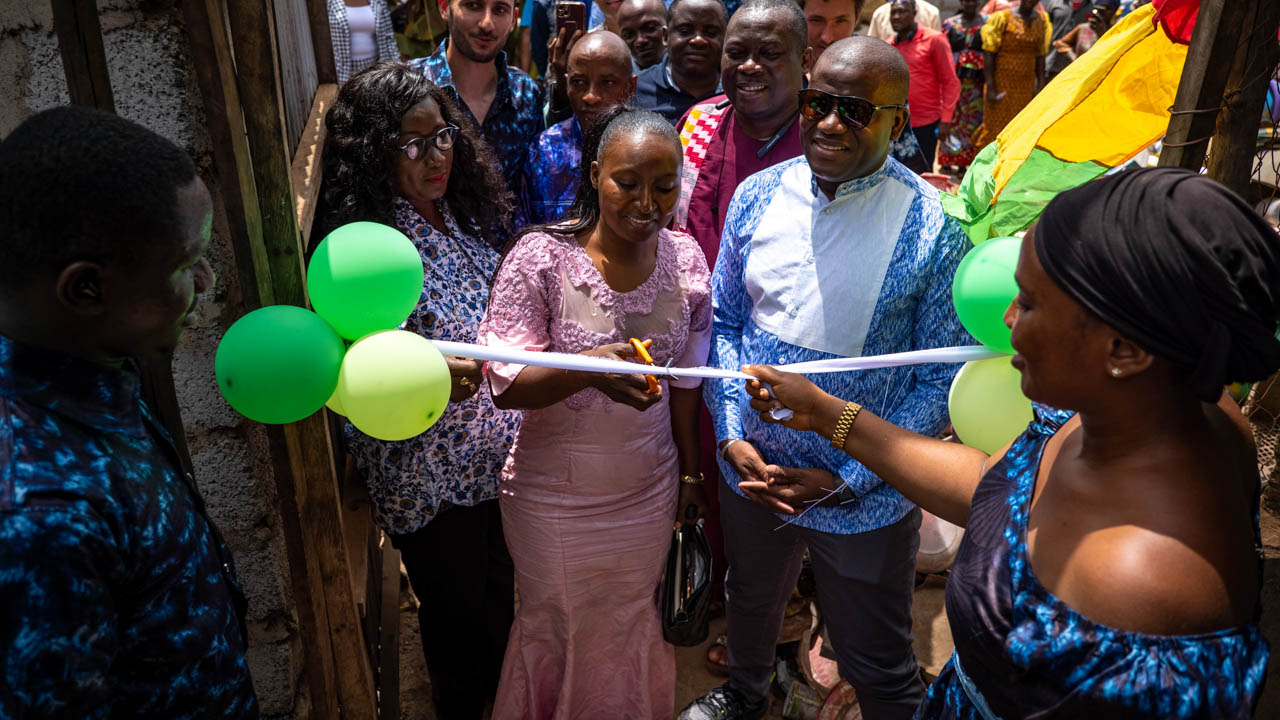 Paving stones for the roads and sidewalks of Conakry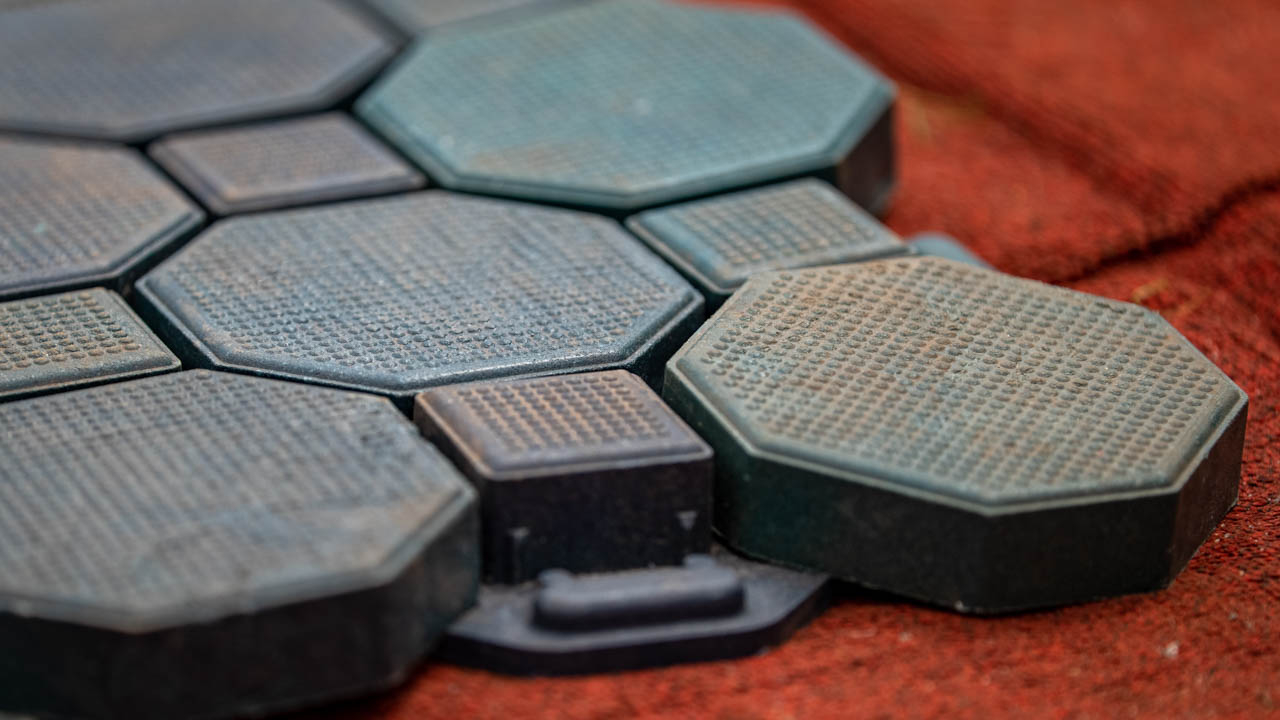 On Saturday, March 18th, in Coyah, a neighborhood located 36km from the Guinean capital, a very special event took place for our team. In a hamlet on the edge of the main road and just a few meters from a wild dump generated by its inhabitants devoid of waste management solution, Mariam and the whole team of his company BGS Recyplast we were welcomed by him and his company team, along with local officials and journalists, to inaugurate their new recycling center.
Two years after our first meeting with Mariam, the project we developed with her has finally taken shape: her artisanal center for manufacturing pavers has evolved thanks to the containerized micro-factory that we designed and assembled to best meet her needs.
New tools for increased safety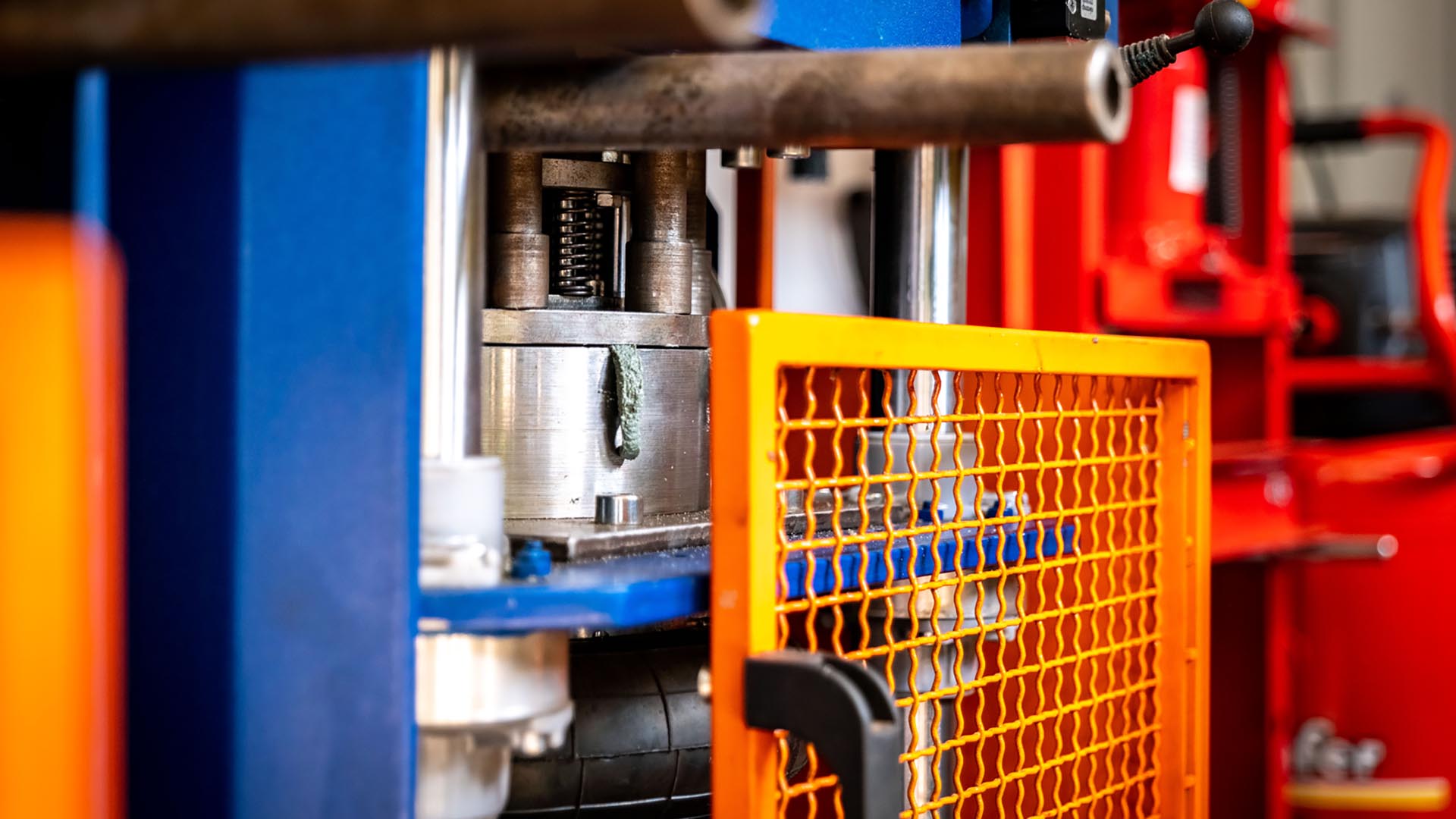 At our meeting in 2021, the business of this young entrepreneur focused on transforming plastic waste into paving stones for the roads and sidewalks of the city. A highly circular economy driven by an incredible woman whom we immediately decided to support. Because while the idea is promising, the execution remains artisanal and disregards any safety constraints due to a lack of equipment. Simple machines for recycling already exist to avoid burning plastic in a pot over a wood fire, exposing workers to toxic fumes, and the timing is perfect: we have just developed a whole set for our mobile workshop. Adapting these technologies to Mariam's needs requires some time and a lot of hard work.
At the head of this field project, Tom Bébien, Technical Manager of Plastic Odyssey visited the site of BGS Recyplast a first time with Jean-Baptiste Grassin who was then working on her business model, and a year later, Tom returned to help Mariam to install and start up her micro-factory Shipped in a maritime container and hoisted over the Keita family's houses with some difficulty to be added to the machines in the BGS workshop.
A pilot installation intended to be improved and replicated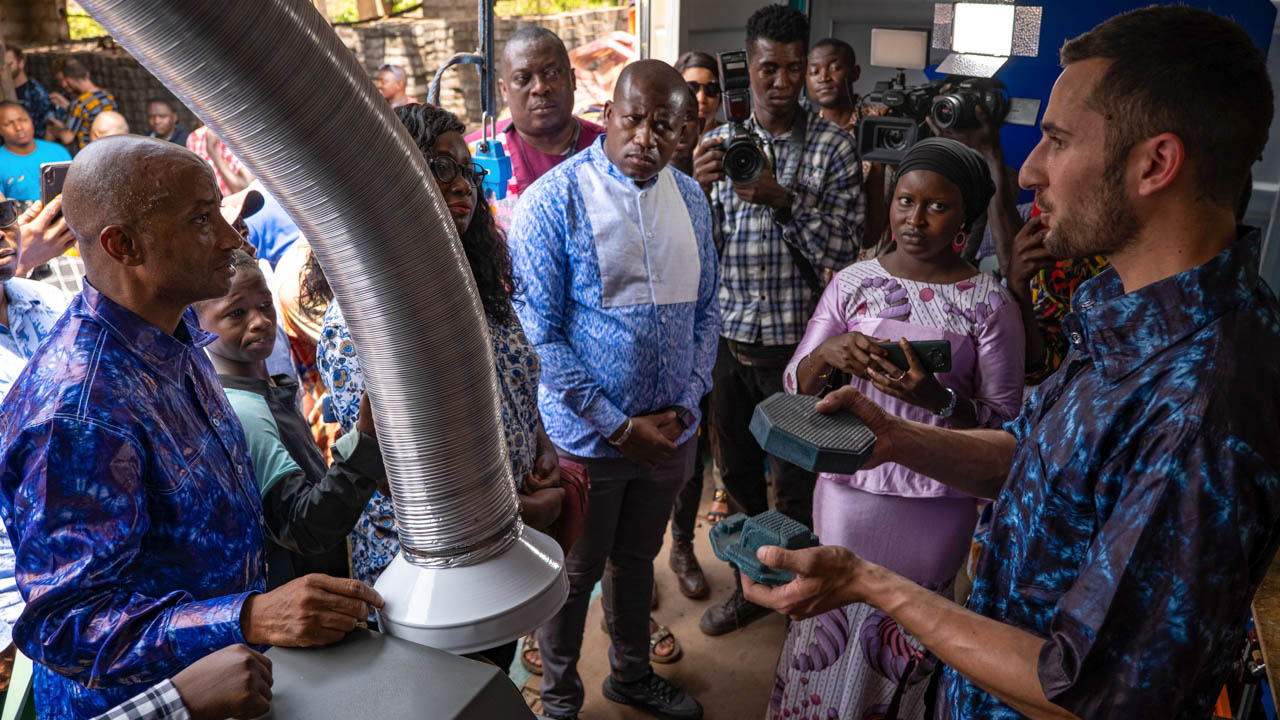 Three months later, on Saturday, March 18, we returned with a larger part of our team during our stopover in Dakar to see the results and celebrate with Mariam the launch of her new activity.
On site, we discover with joy that the team has taken control of these machines and produces up to 300 paving stones per day. In total, 7 jobs are secured and every week, several tons of plastic are transported to the BGS Recyplast warehouse. So much plastic avoided in nature, as in Guinea, no waste management system works reliably.
A few technical issues remind us that we still have some improvements to make to our machines, and this confirms our strategy: nothing beats a pilot installation that works on the ground to identify weak points and correct them. Because this pilot is intended to be replicated in other contexts, notably in Togo where another of our micro-factories is taking root, or in Djibouti where we are preparing to ship a new version of this container.
A day full of emotions
This inauguration that Mariam organized with so much energy by mobilizing the mayor of her town, representatives from various ministries, local press, and her entire community and family marks an important milestone for our entire team. Since the first ideas of the project, Plastic Odyssey has continued to grow with the sole purpose of seeing projects like Mariam's emerge thanks to the sharing of knowledge and the catalyzing power of the expedition.
While listening to the touching speeches of Mariam and her parents who explain that our project has contributed to changing lives on their scale, we are all very moved. And the rumor has it that when Simon gave his speech and handed Mariam a certificate of Pioneer Member of the Plastic Odyssey Network, a few tears fell on this paper…
To learn more: read the press release of the inauguration event of the BGS Recyplast center

Our network of recycling micro-factories
The Plastic Odyssey Local Factories are inspired by innovations and systems used on the ground around the world. They bring together, in the form of a container, all the machines necessary for the transformation of waste into new material or object.
Learn more