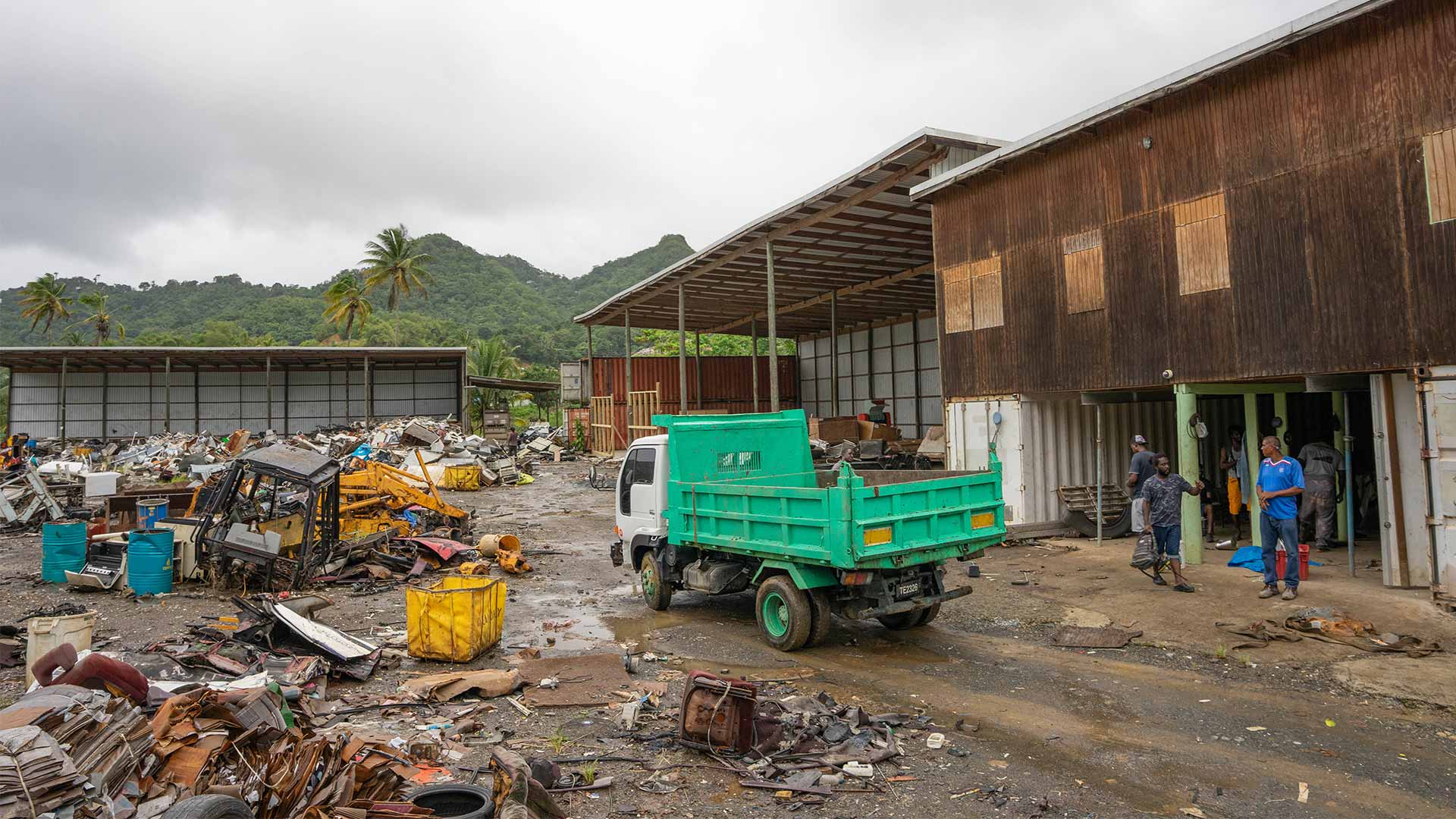 Saint Lucia, a small, isolated island in the Caribbean, faces a familiar challenge. Far from major recycling centers and with high transport costs, it is not profitable to export plastic waste for recycling. This has led to an accumulation of waste on the island, which has long lacked effective solutions for its treatment.
Saint Lucia, a few days' stopover in search of local recycling initiatives
Plastic Odyssey stopped over in Saint Lucia from June 30 to July 5, 2023, and met a remarkable entrepreneur: Kurneil Lynch, the young and dynamic director of Renew St Lucia. The Lynch family has been active in recycling since 2012, when Kurneil's father started buying plastic bottle bags for $5 each.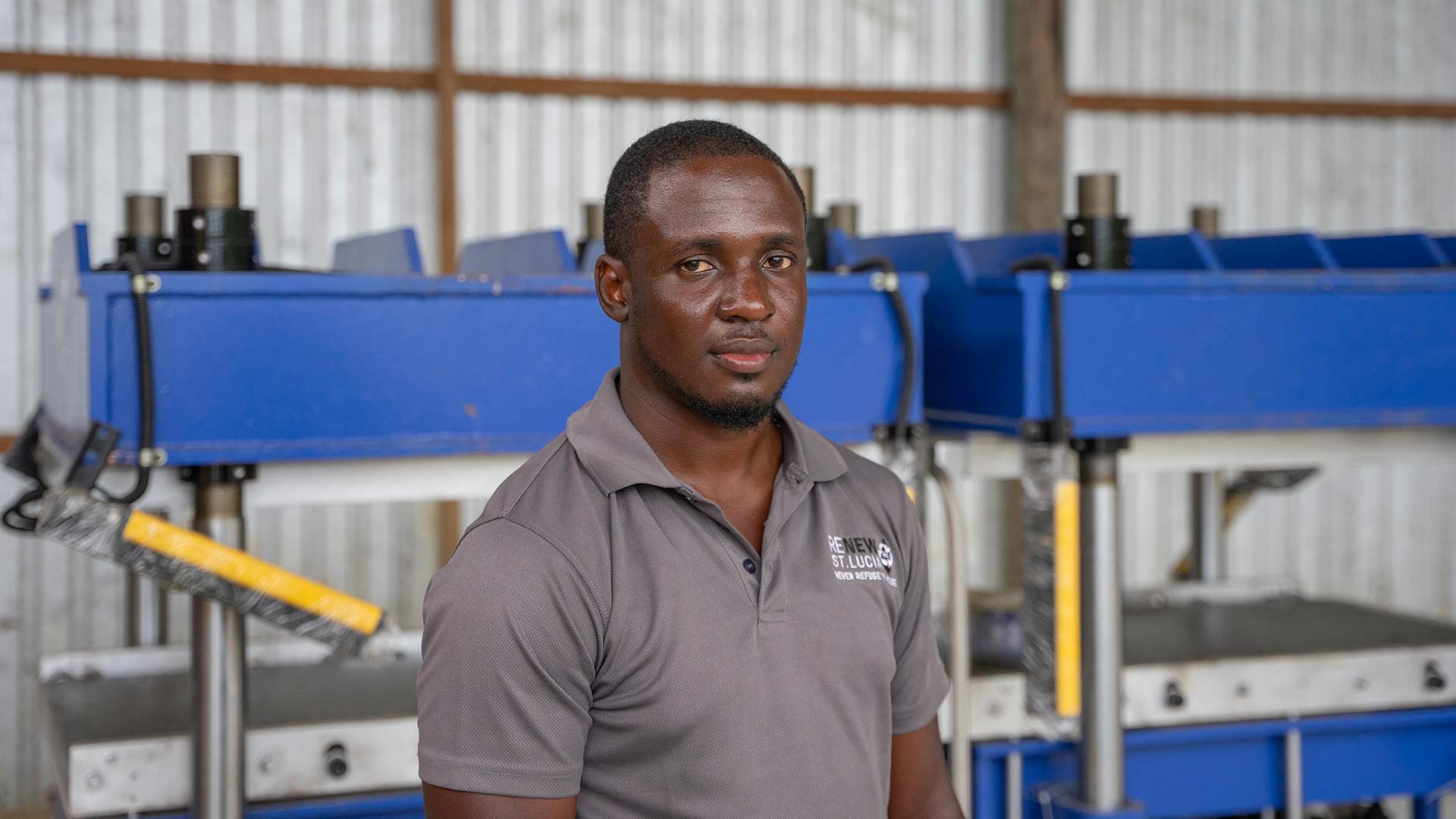 However, the island's economic reality put their efforts to the test. For years, the Lynch family have been stockpiling tons of baled plastic bottles, hoping to find a buyer. Unfortunately, with no buyer and rising storage costs, they had to dump their entire stock.
A new project: transforming plastic waste into furniture on site
But this setback didn't discourage the Lynch family. With the help of the IUCN (International Union for Conservation of Nature), they have redirected their efforts and developed a new project to transform waste locally and create sufficient added value. The concept is simple but effective: collect HDPE (high-density polyethylene) and PP (polypropylene) bottles from local hotels, and transform them on site into furniture.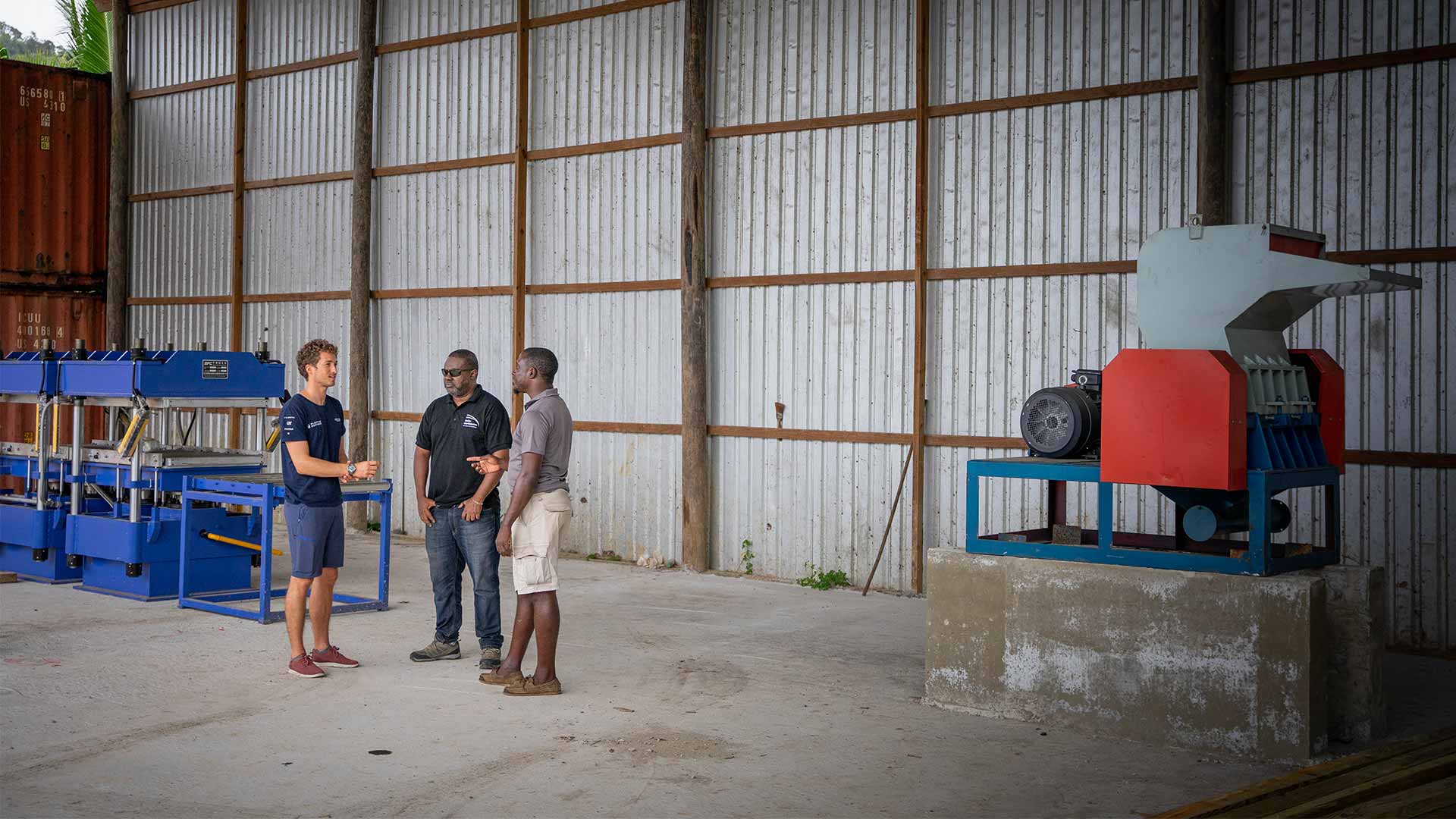 Recycling plant commissioning
Thanks to the arrival of new machinery – a grinder, a press and a CNC machine – this ambitious project is about to become a reality. Renew St Lucia plans to launch production in September 2023.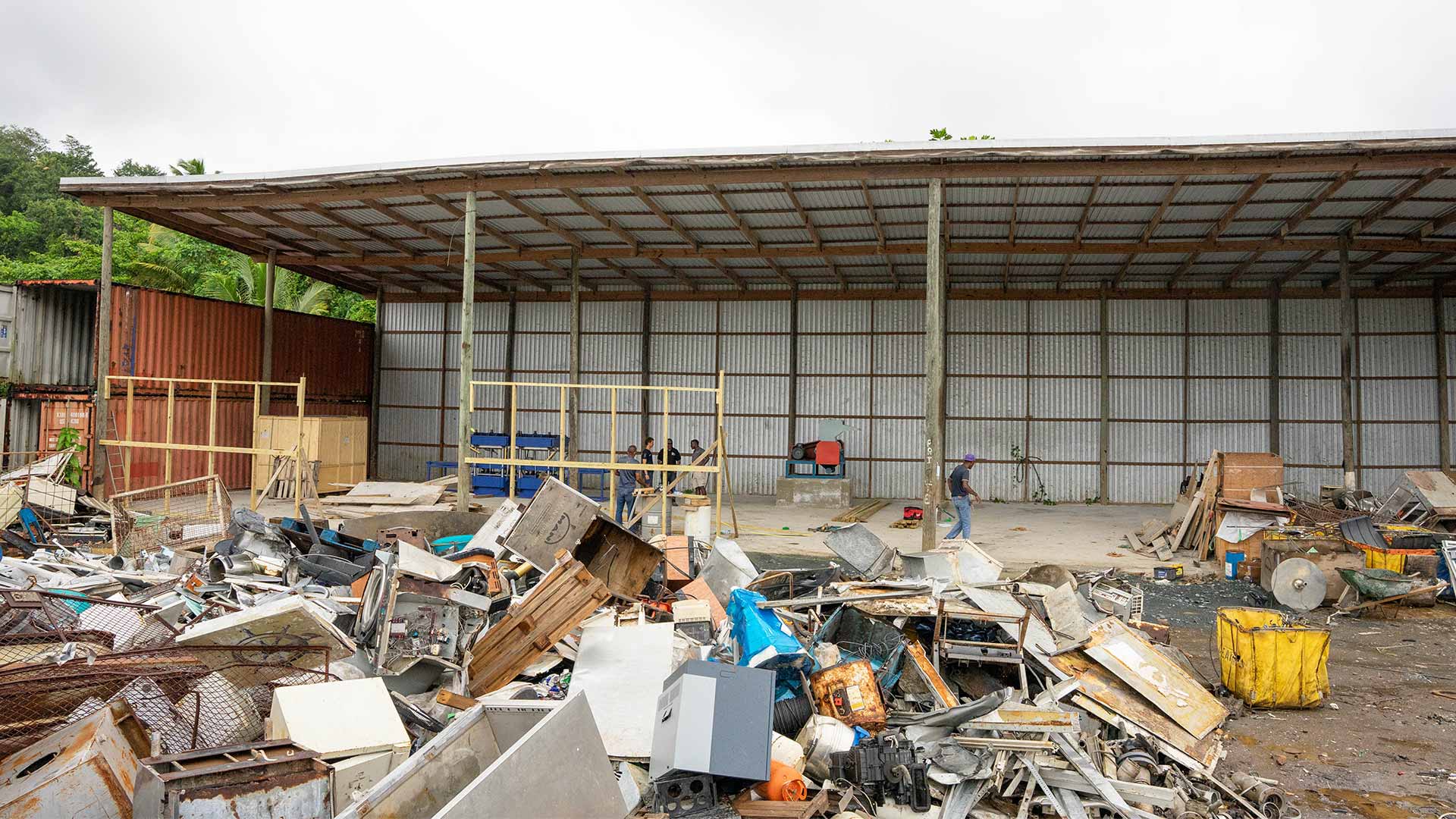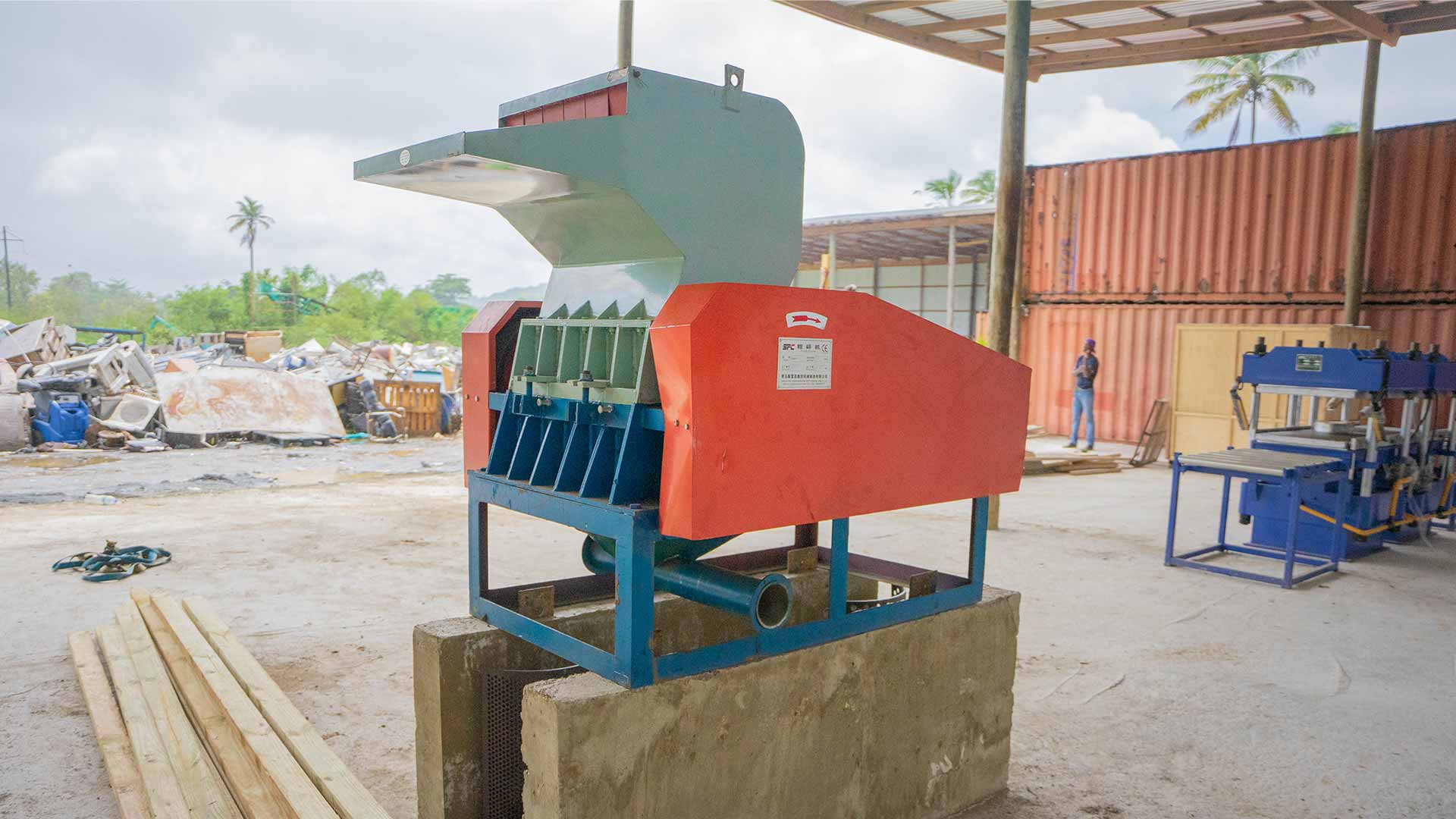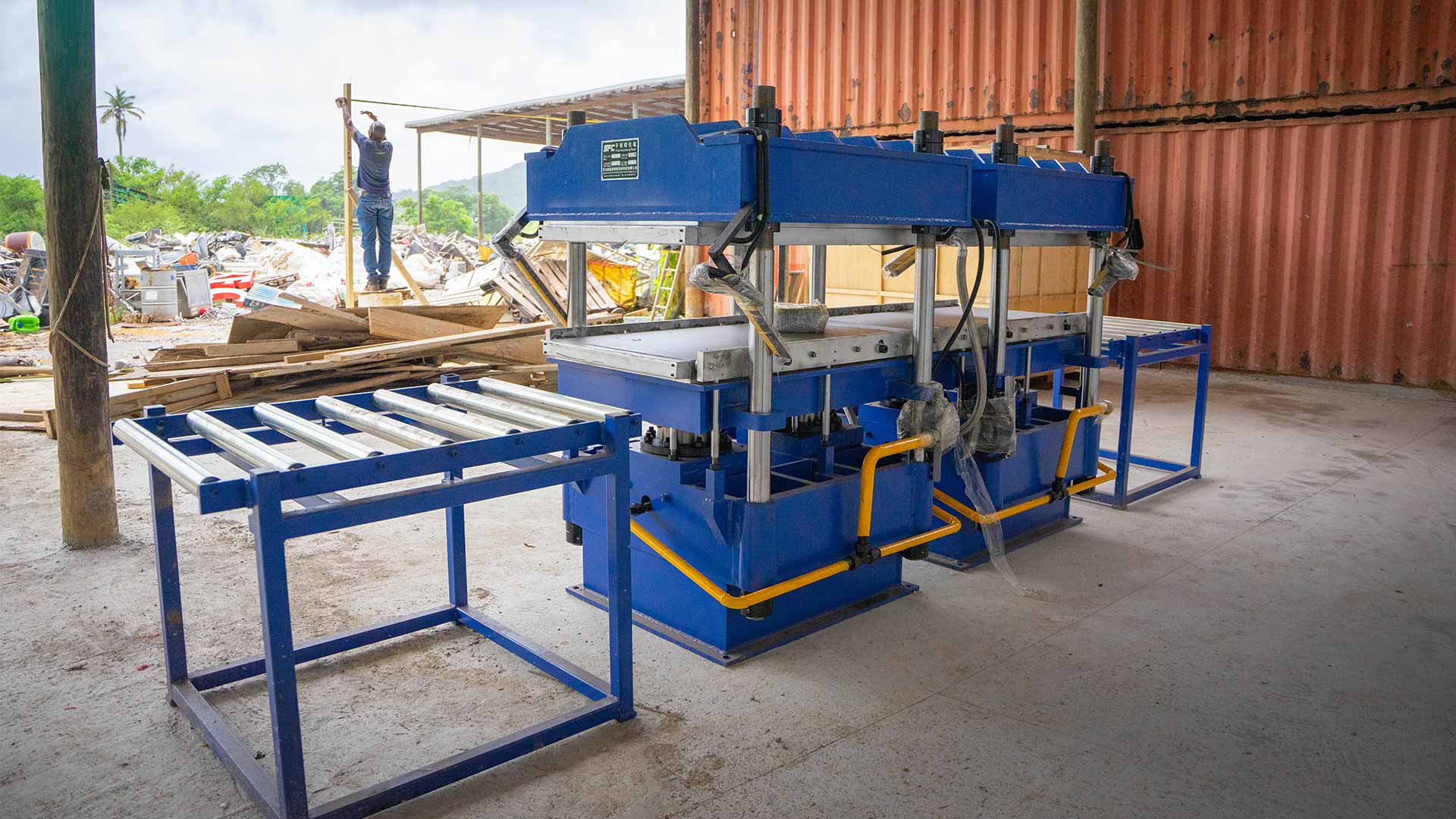 Renew St Lucia's story shows that even in the most remote places, it's possible to innovate and find local solutions to the global plastic waste crisis. It's a good example of resilience and perseverance.