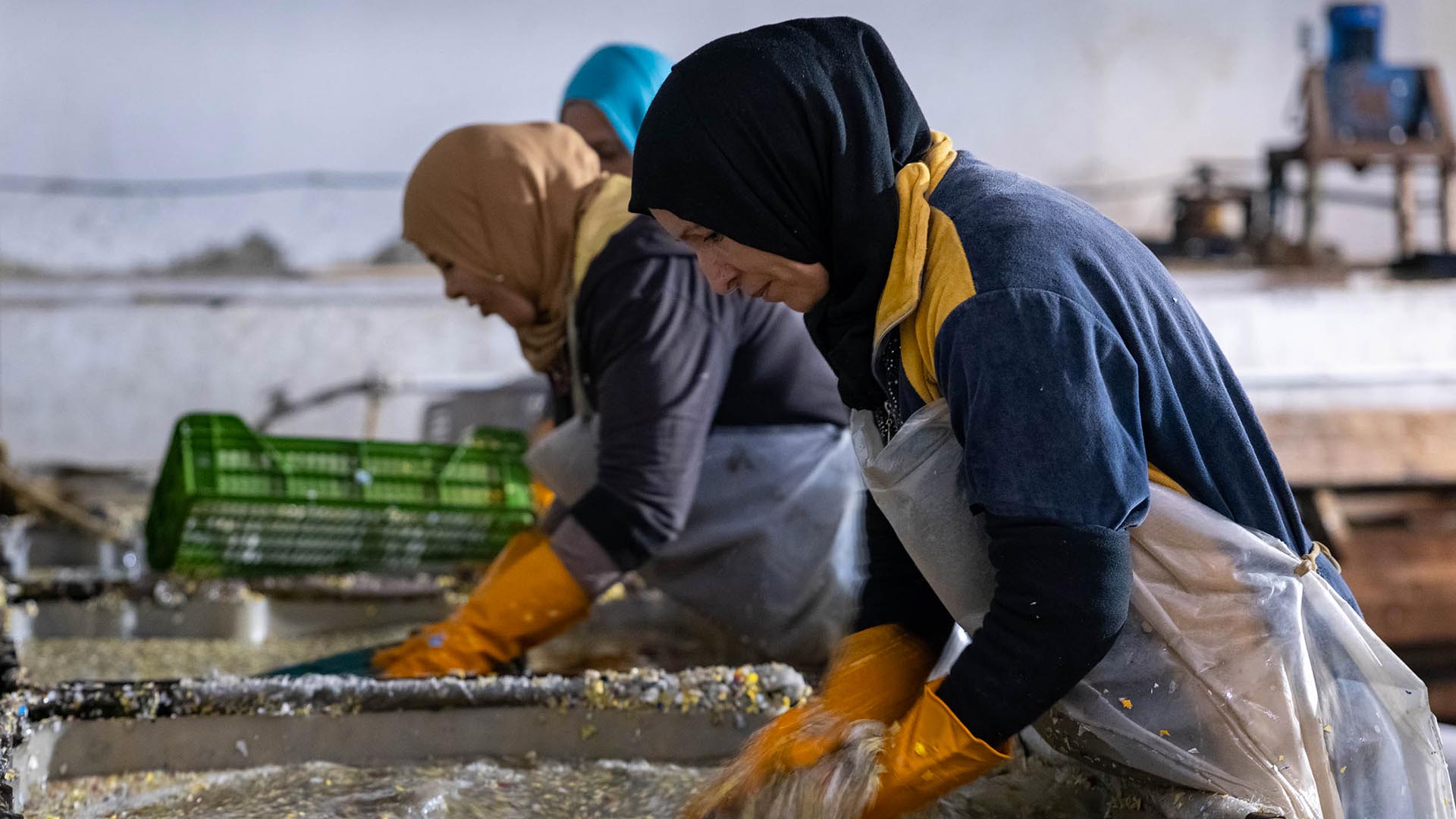 A dynamic recycling sector
In Tunisia, the recycling industry is dynamic both in terms of the manufacturing of recycling machines and the transformation of materials. Many companies transform waste into flakes or pellets, then resell them to others who manufacture high-value-added objects, such as basins, pipes, or brooms.
BMB Brosses
Activity: Manufacturing of brooms and brushes from recycled plastic
We are welcomed to the BMB Brosses factory, accompanied by Houcine, an entrepreneur from the OnBoard Lab, to discover the large-scale manufacturing of brooms made from recycled plastic.
PET, plastic from water bottles in particular, is transformed into threads to make up the brush. PP, plastic from containers and other packaging, becomes the structure of the broom. The reintegration of household waste into the production of everyday products is interesting.
Inside the factory, machines mold brush heads, punch, weave and fix the threads… They run at full speed under the watchful eye of the workers. The quality of the result is impressive and the Plastic Odyssey technical team is delighted to have discovered new processes.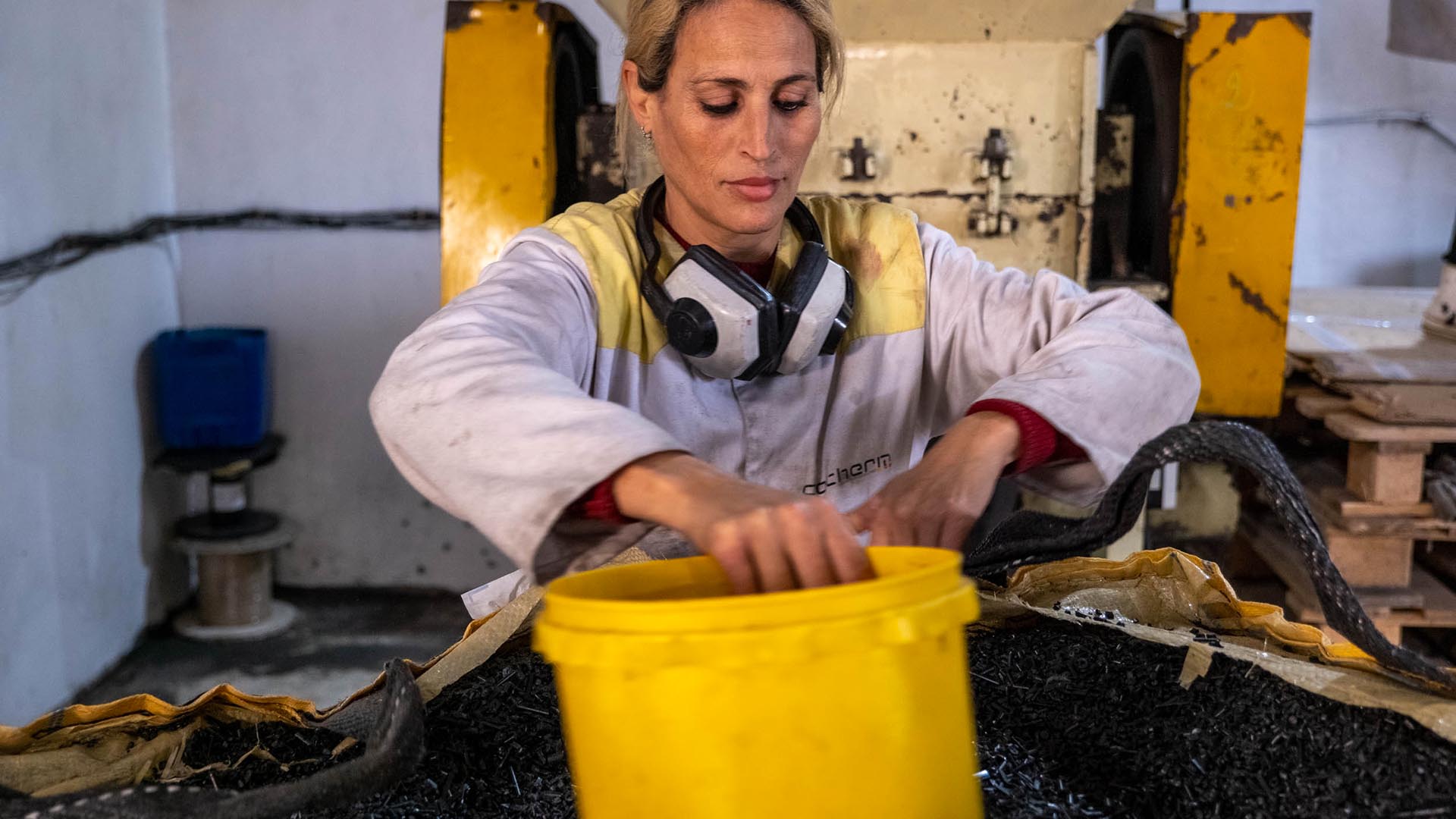 Kais Balti, Aero Recyclage
Activity: Manufacturing of irrigation pipes
Hidden in an industrial zone on the agricultural outskirts of Bizerte, we discover the company Aero Recyclage. Kais Balti, coordinator of the site's activities, takes us to discover it.
Within the company's premises, the entire recycling chain is represented. On one side, the plastic material is stored. Inside the walls, a shredder transforms hard plastic into chips and an agglomerator creates beads with soft plastic bags. All this material is then transformed into secondary raw materials by the granulator. These pellets are used to produce irrigation pipes via an extrusion system, some of which are installed on a plot where artichokes are grown.
From waste to vegetables, Aero Recyclage is a symbol that a sustainable and green circular economy is possible.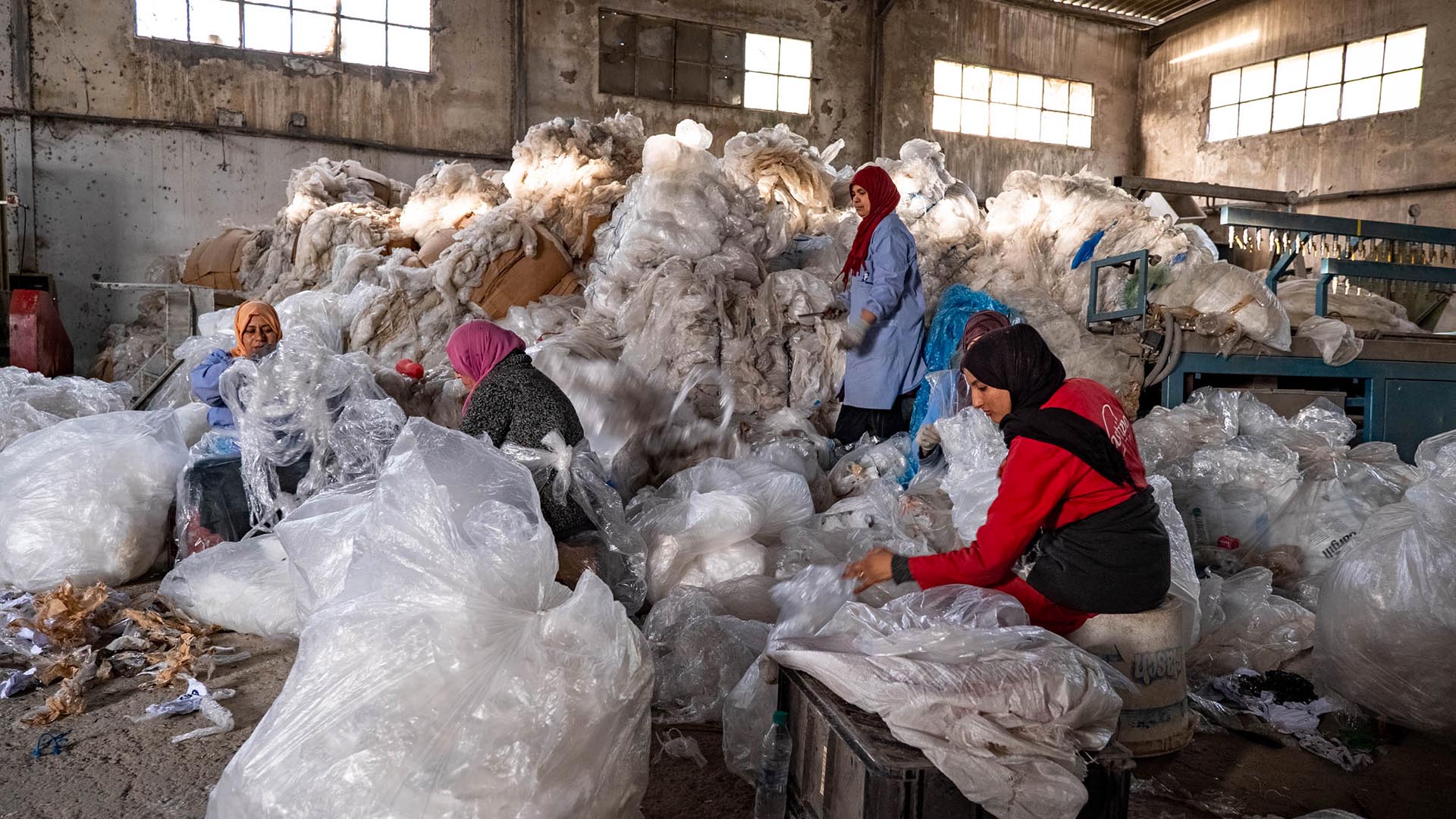 Kais Amara, Megaplast
Activity: Manufacturing of basins, jumps, stools… by injection
Kais Amara opened the doors of his Megaplast recycling factory in Sousse, southern Tunisia. Specializing in injection molding, he uses granules made from plastic waste produced by other industrial companies in the region to make various items.
From basins to stools, chairs and other household items, more than twenty different products are manufactured in this factory. This manufacturing process has advanced technology and requires high-quality input materials. While these machines cannot be classified as Low Tech, they represent the recycling industry sector in Tunisia well.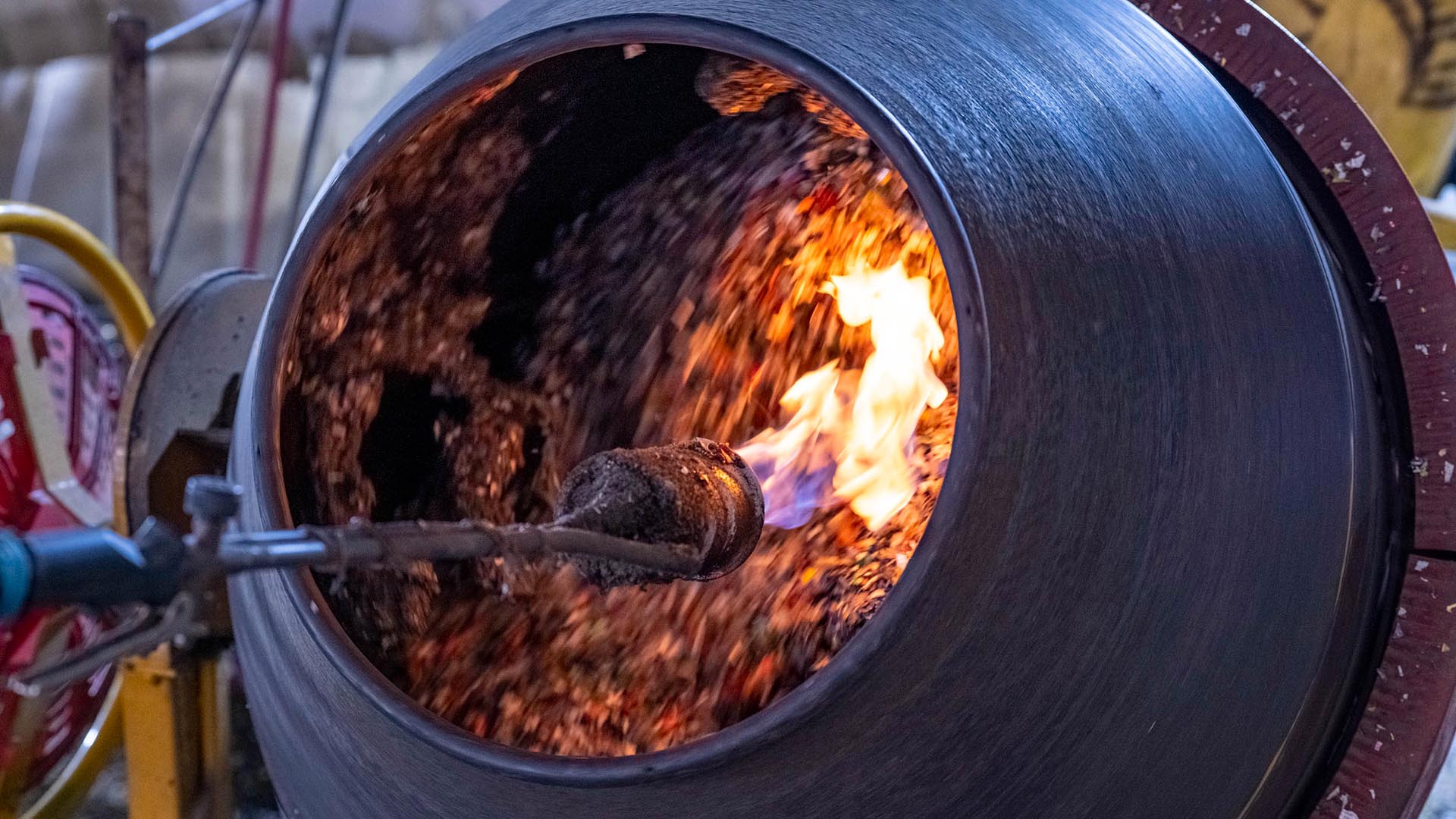 Papa SAIED
Activity: Scrap dealer and 1st supplier of second-hand machines in Tunisia
Between sheets of metal, extruder screws, and other mechanical machine components, Papa Saied welcomes us to his quite unusual site. Indeed, he is a scrap dealer specialized in the rehabilitation of Low Tech machines, particularly for plastic recycling.
Mechanics, welders, and turners are working hard to put various machines back into operation. They give them a second life and allow plastic recyclers to acquire equipment at a lower cost.