A look back at Change Now, the world's largest gathering of innovations for the planet, which took place exactly one month ago. As one of the 2021 Forbes 30 under 30 winners, our CEO Simon Bernard was interviewed by Kristen Davis, founder of the innovation consulting agency CinqC and former Innovation Director of the New York Times.
This was an opportunity for him to explain why we decided to embark on a research vessel for an expedition around the world. Because this year the Plastic Odyssey team will start a 3 years world tour to meet two main objectives: to develop sustainable alternatives to plastic manufacturing and to recycle existing waste, with open source technologies and on a local scale: "Clean up the past and build the future!"
Find out in this interview why there is an urgent need to act!
The interview in brief:
Only 1% of plastic pollution in the oceans floats. The remaining 99% sinks and/or breaks into microparticules.
⇨ It's too late when waste is dumped into the sea, so we must act upstream, and on land. (See our full study on the fake news of plastic pollution).
The regions most affected by plastic pollution are Southeast Asia, Africa and South America.
⇨ These regions are suffocating because of plastic, there is an urgent need to act.
Much of this plastic pollution comes from the export of waste from rich countries to these regions. The export represents 10% of plastic waste.
⇨ We must put an end to single-use plastic and develop more environmentally friendly alternatives.
There is a real challenge to transform existing plastic waste into sustainable and useful objects, such as building materials or sewer pipes. Plastic recycling is a great lever to create local jobs. In Egypt, 70,000 people make their living from plastic recycling.
⇨ There is a need to structure this sector internationally. If it is possible in Egypt, it is possible everywhere in the world!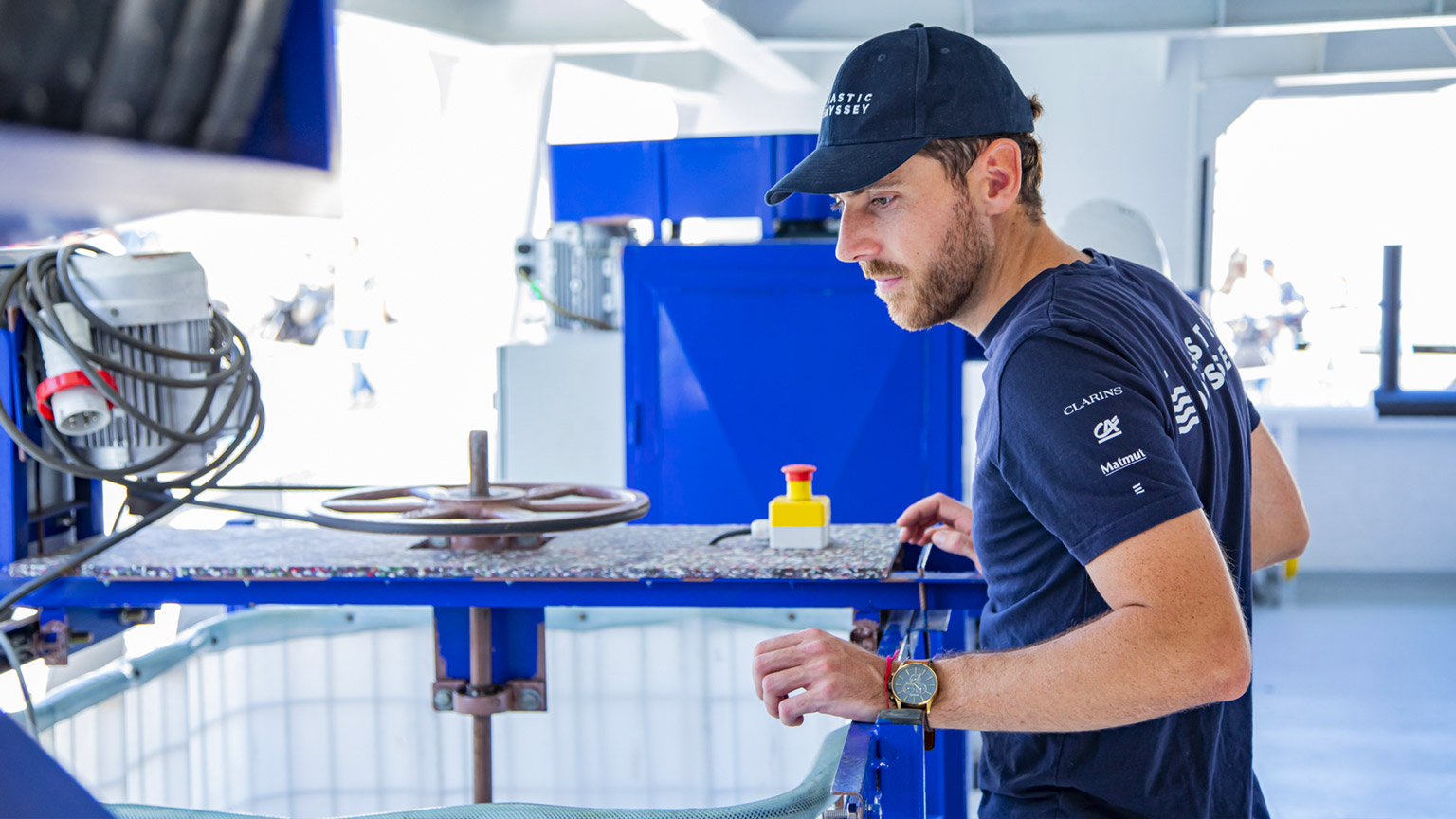 After stops in Morocco, Senegal, Cape Verde and Brazil, the Plastic Odyssey expedition team invites students to a live video session on Tuesday, June ...