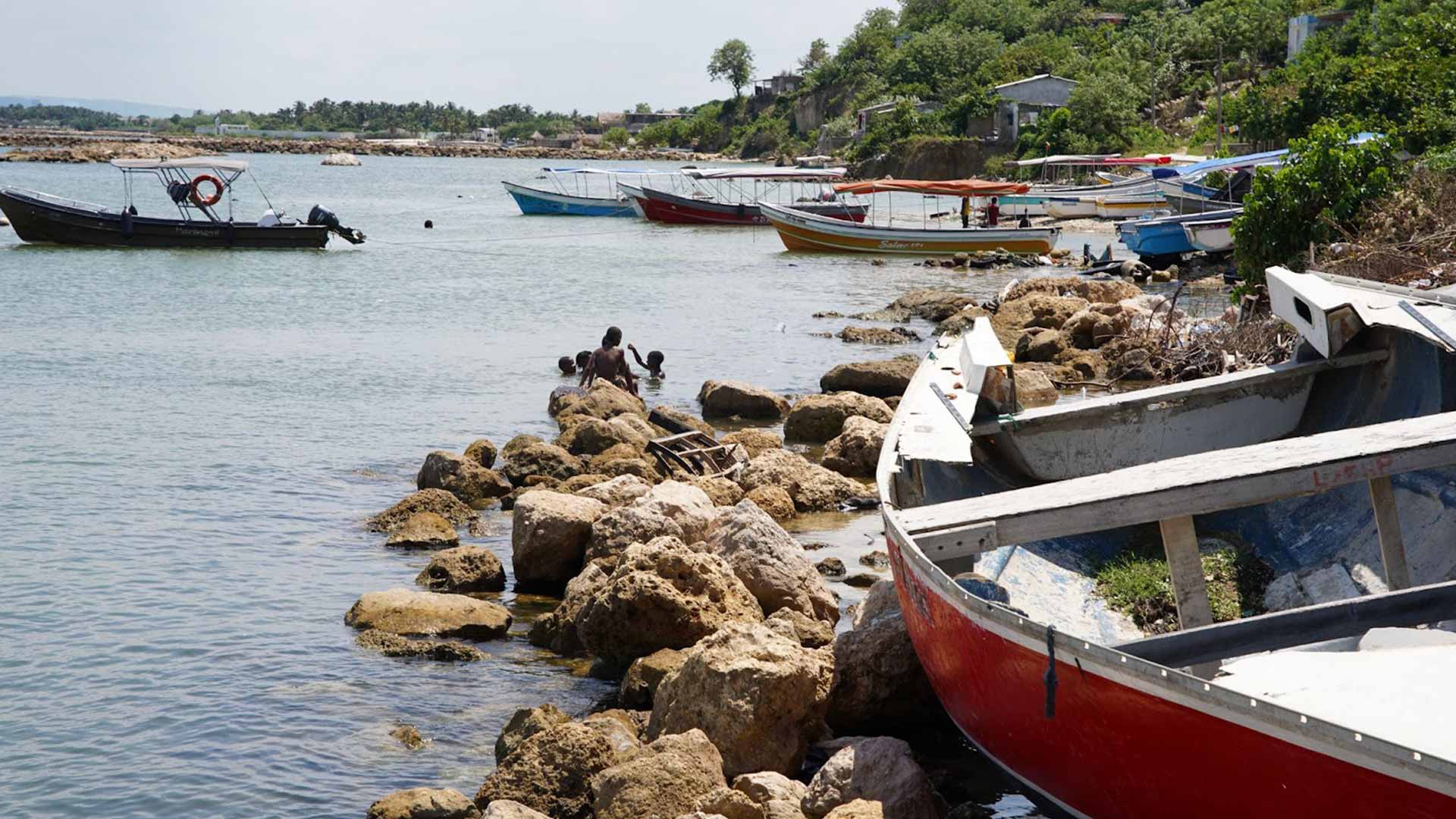 Ten minutes by lancha from Cartagena lies a tiny island called Tierra Bomba. On the one hand, tourists flock here to enjoy the sandy beaches, while on the other, local communities make a living with very few resources. The contrast is striking. In response to this unjust situation, Pedro Salazar, a local resident, decided to transform a former hotel into a foundation that now supports young people from disadvantaged communities.
Amigos del Mar Foundation
After working for several years in tourism, Pedro realized the problems of his native island. Due to poverty and drug trafficking in the community, many young people have dropped out of school. In 2015, he set up the Amigos del Mar foundation in one of the most disadvantaged areas of Tierra Bomba. The organization's main mission is to support young people through sport, in this case surfing. In exchange for surfing lessons, the young people who come to the foundation promise to go back to school. Pedro wants to show them that by developing a passion, it's possible to hold on to a better life and never give up.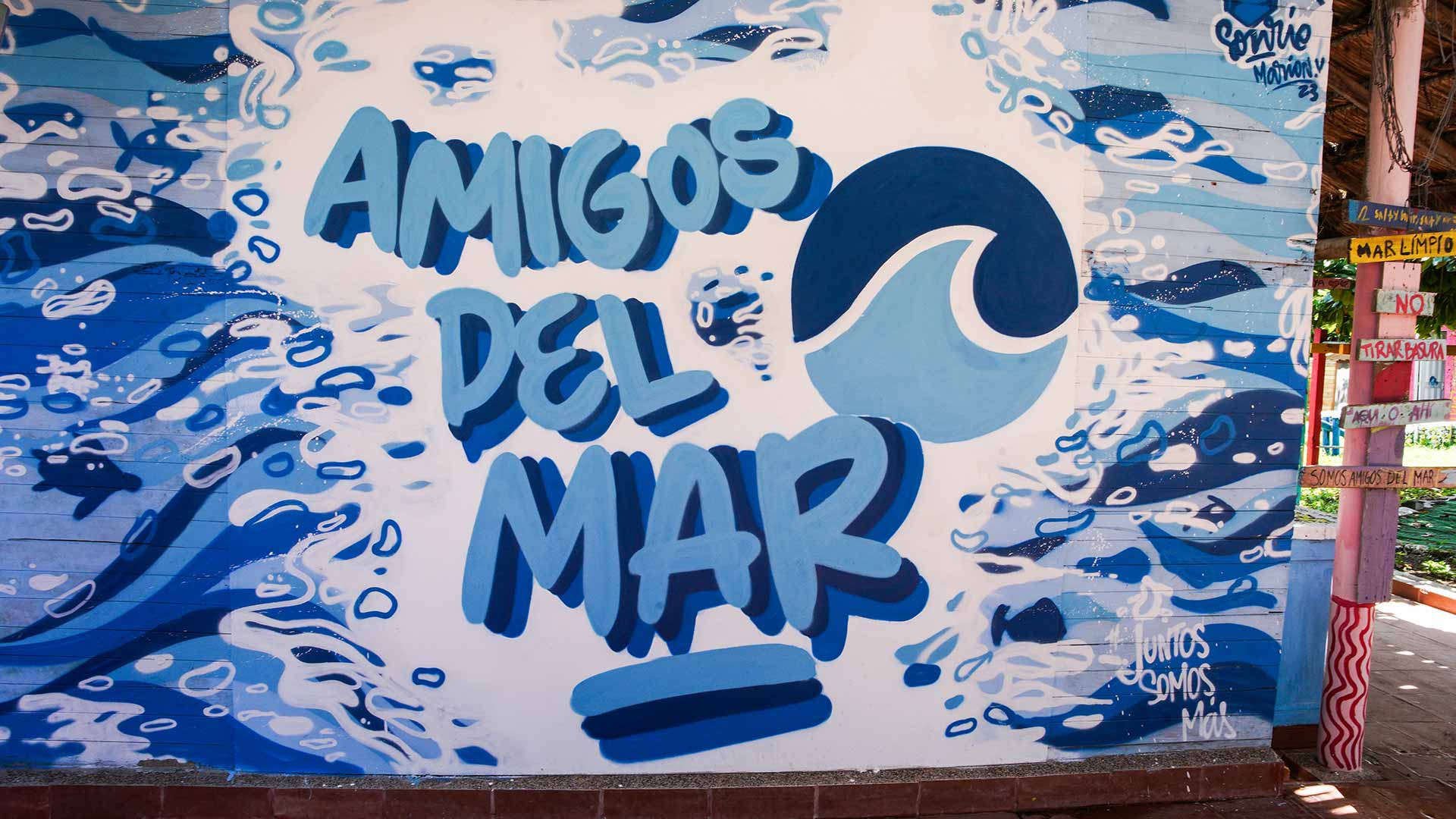 This is particularly true of 10-year-old Luis, who is about to go back to school: "Due to difficult family circumstances, Luis hasn't been going to school for some time. Thanks to the surf courses, he'll be able to go back to school very soon. He went to pick up his uniform today, by the way, he's so proud!" says Pedro during our visit.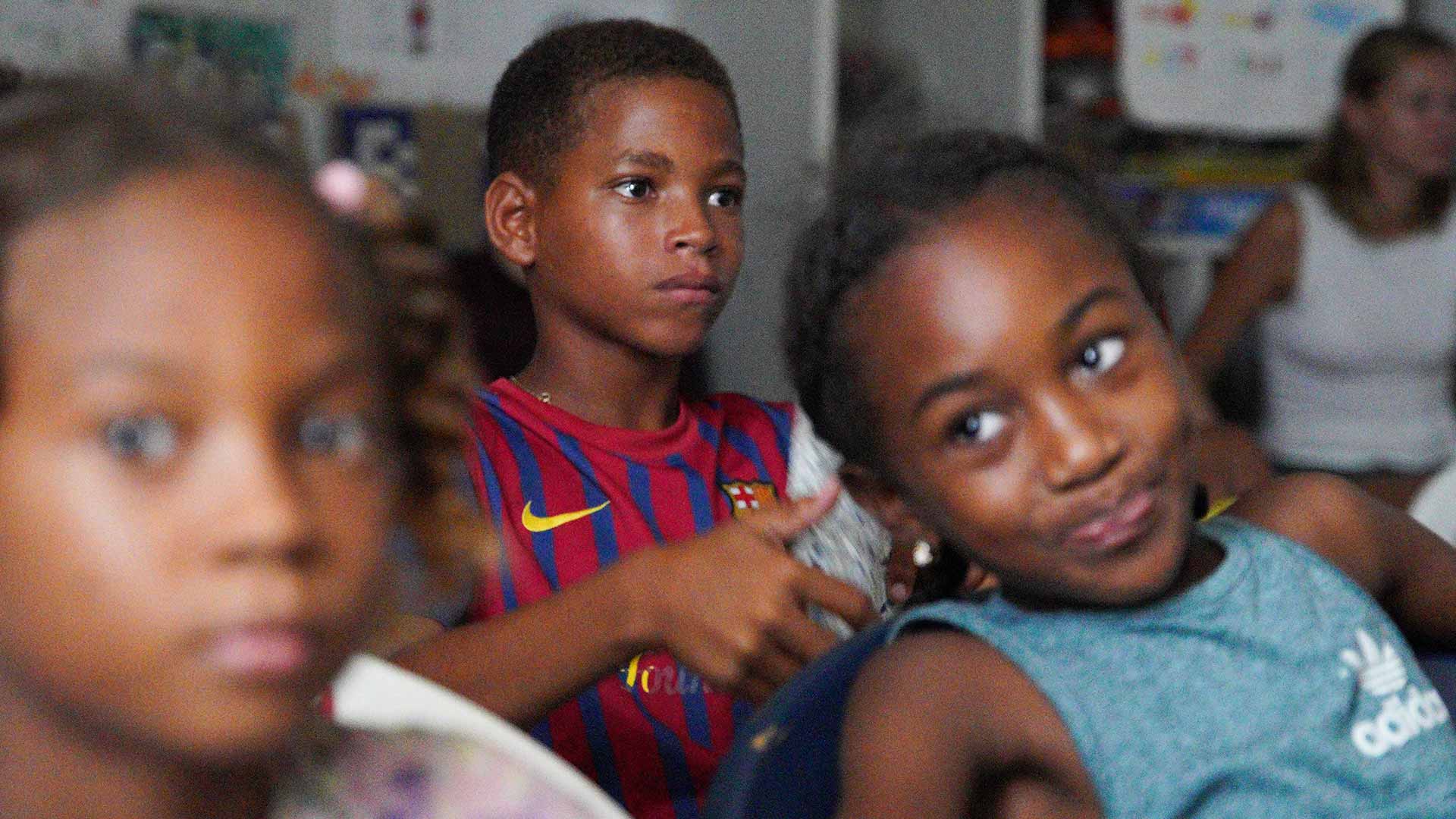 Surfing, more than a sport
As well as giving surfing lessons to young people in the community, Pedro has developed a joint project to tackle Tierra Bomba's plastic waste problem. In particular, he has acquired a plastic injection press to manufacture surf fins from plastic collected on the island. The result is a unique product made entirely from recycled materials.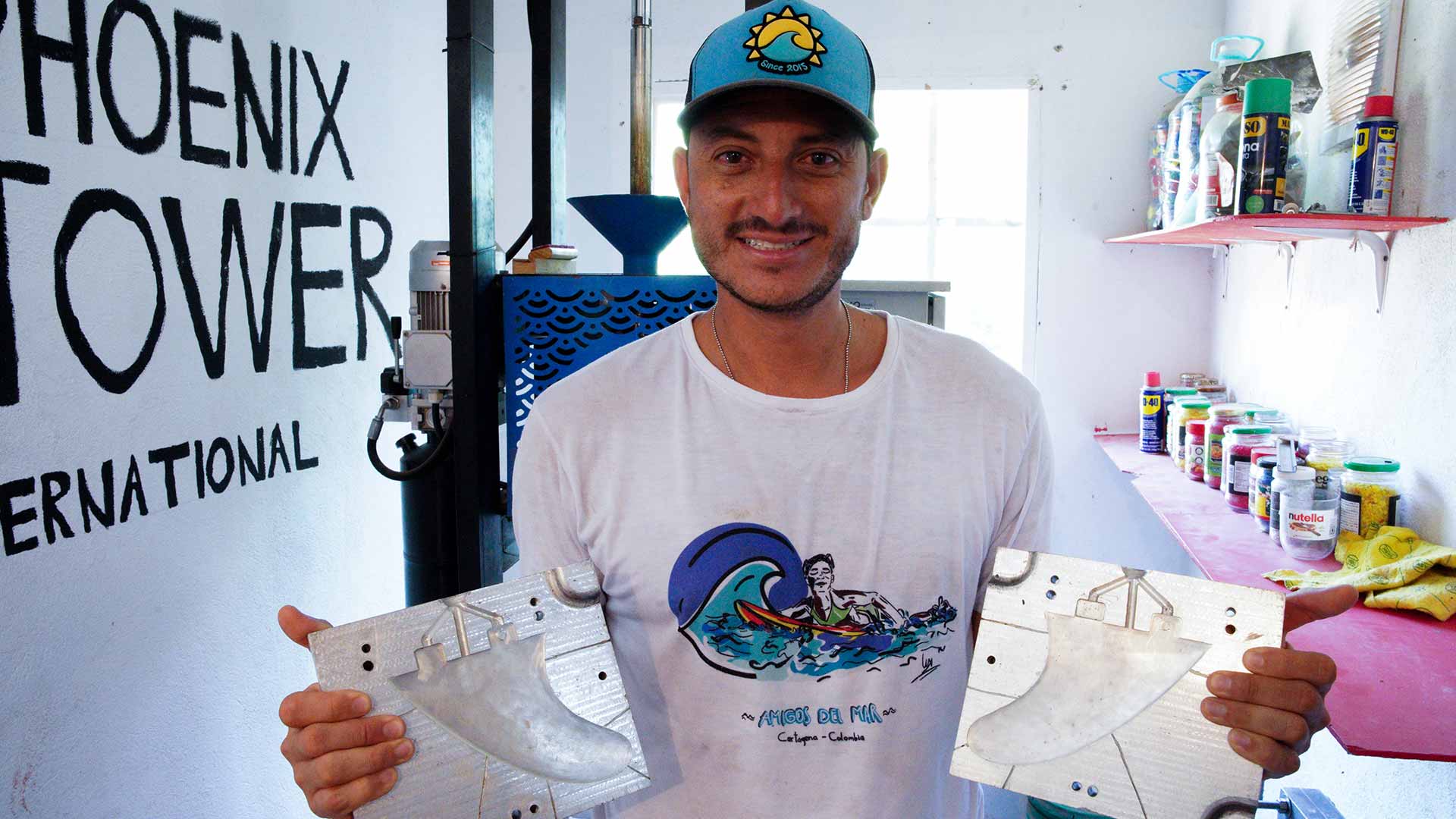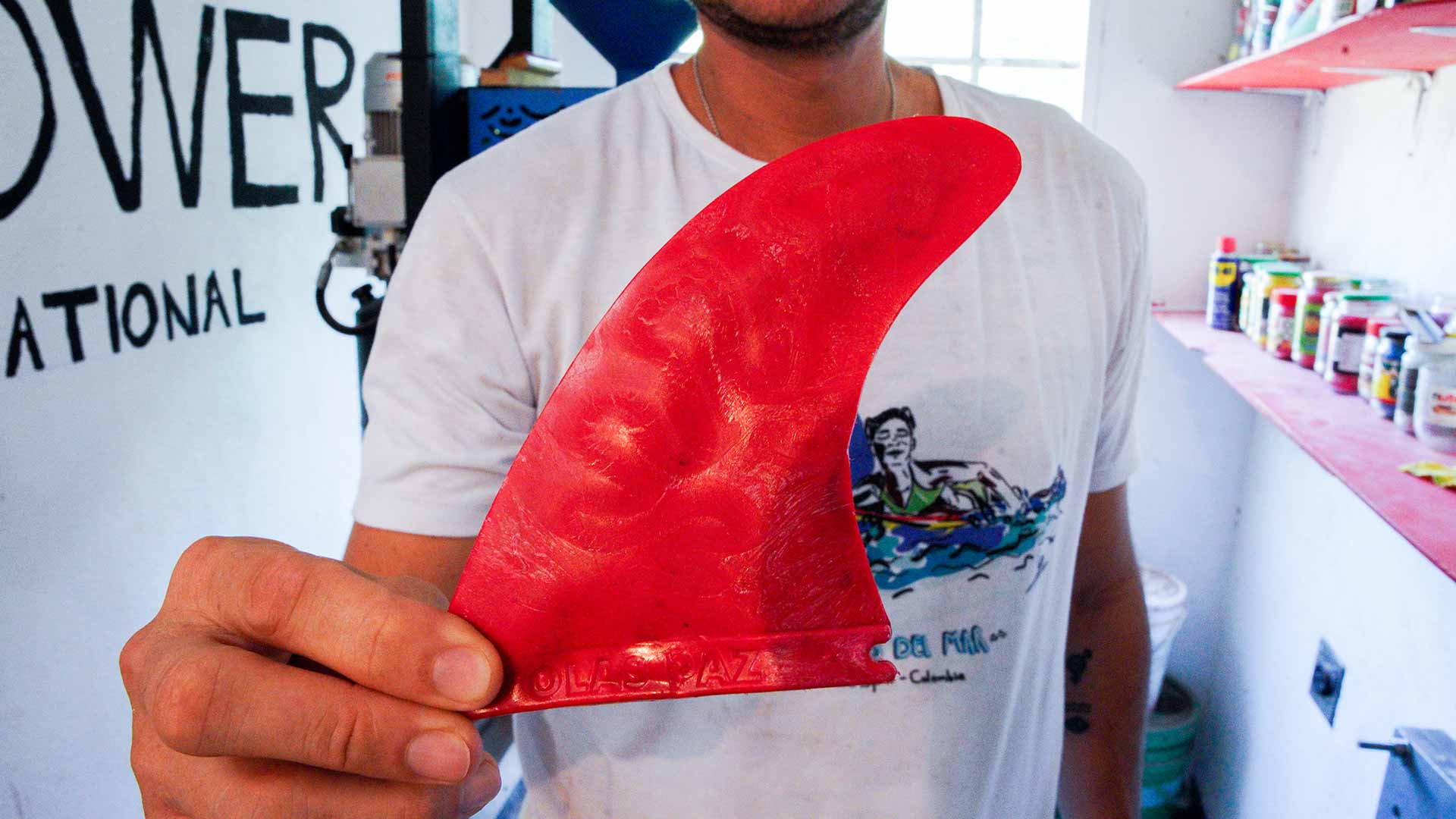 Plastic in exchange for useful objects
It also involves and raises awareness among young people through a currency exchange system: "mangles". 10 kg of plastic caps collected are equivalent to 50,000 "mangles", which are used to purchase used household appliances for the foundation. In this way, the community finds an economic interest in collecting the island's waste.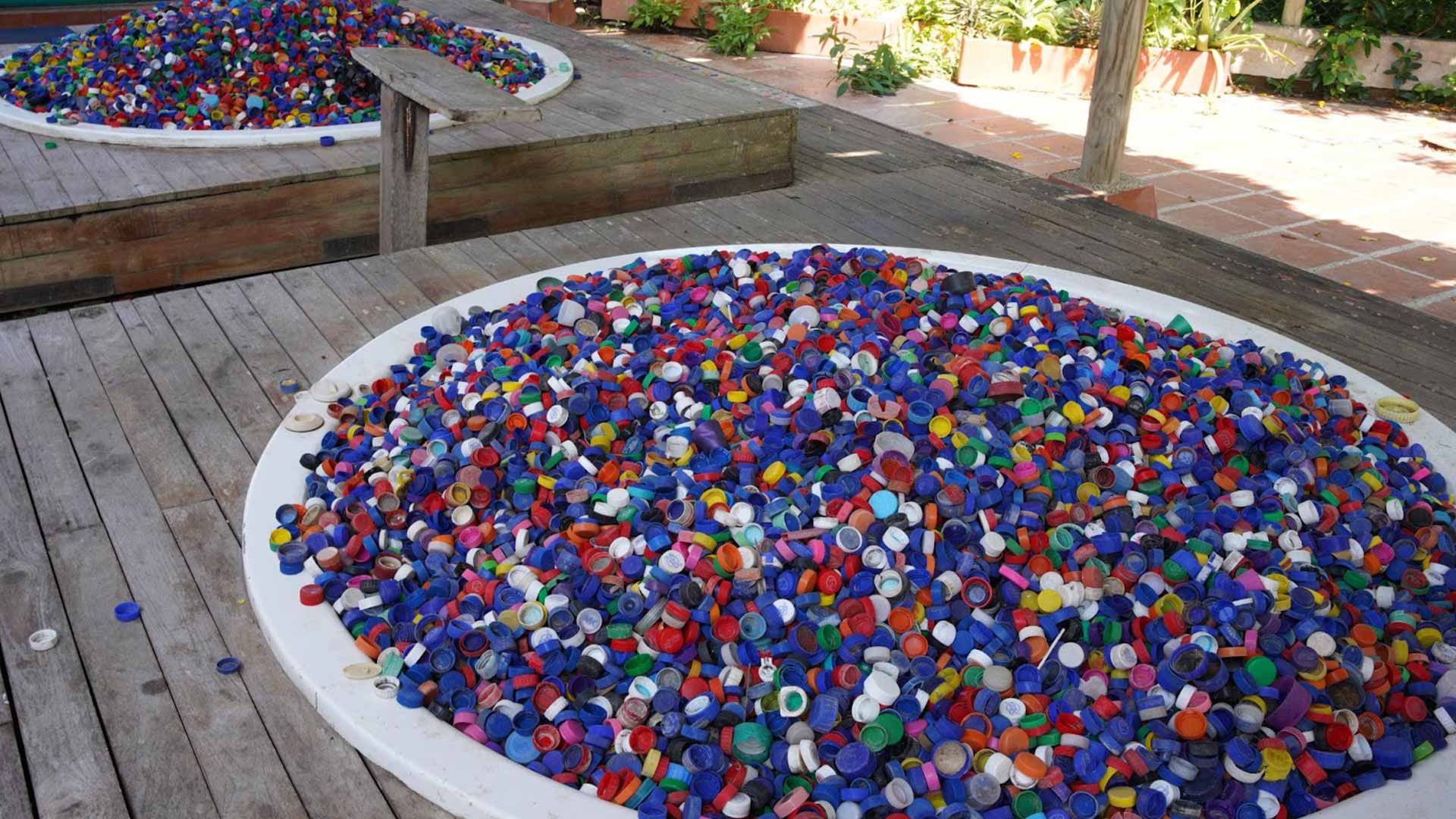 Image illustrating the hotel's hot tubs, which have been converted to collect plastic caps for the manufacture of surf fins.
A source of inspiration
Pedro has no intention of stopping there, as he never ceases to come up with new ideas for mobilizing projects, notably with the creation of shoulder bags that create jobs for many of the island's seamstresses. Pedro's model is a perfect example of sustainable development, since the projects he creates encourage people to get involved and improve living conditions in the community.