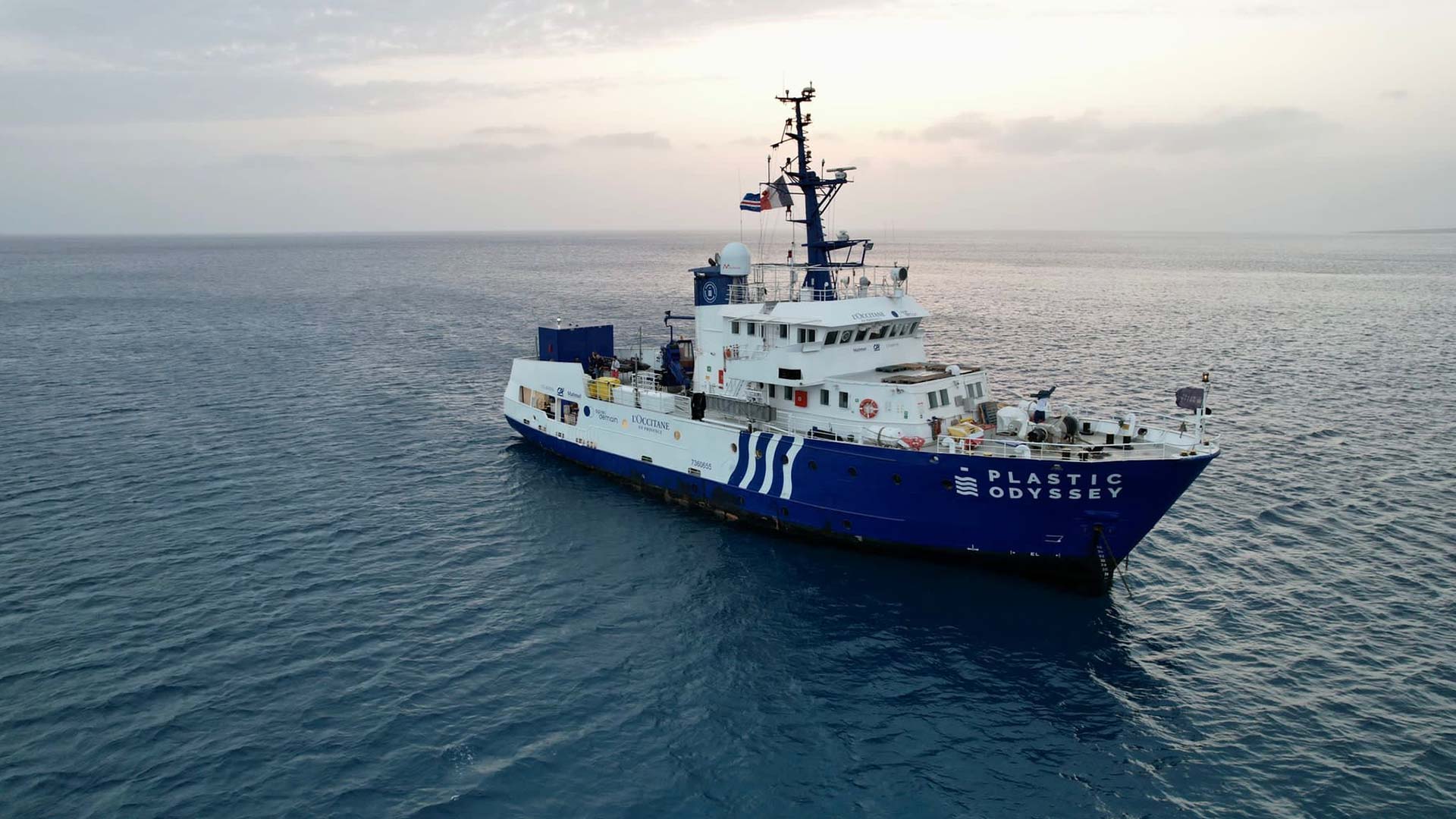 A 10-day Transatlantic trip to improve the onboard workshop
A unique experience for the expedition members, with a crossing of the equator, the whole team is getting ready for the next adventure in the Southern Hemisphere.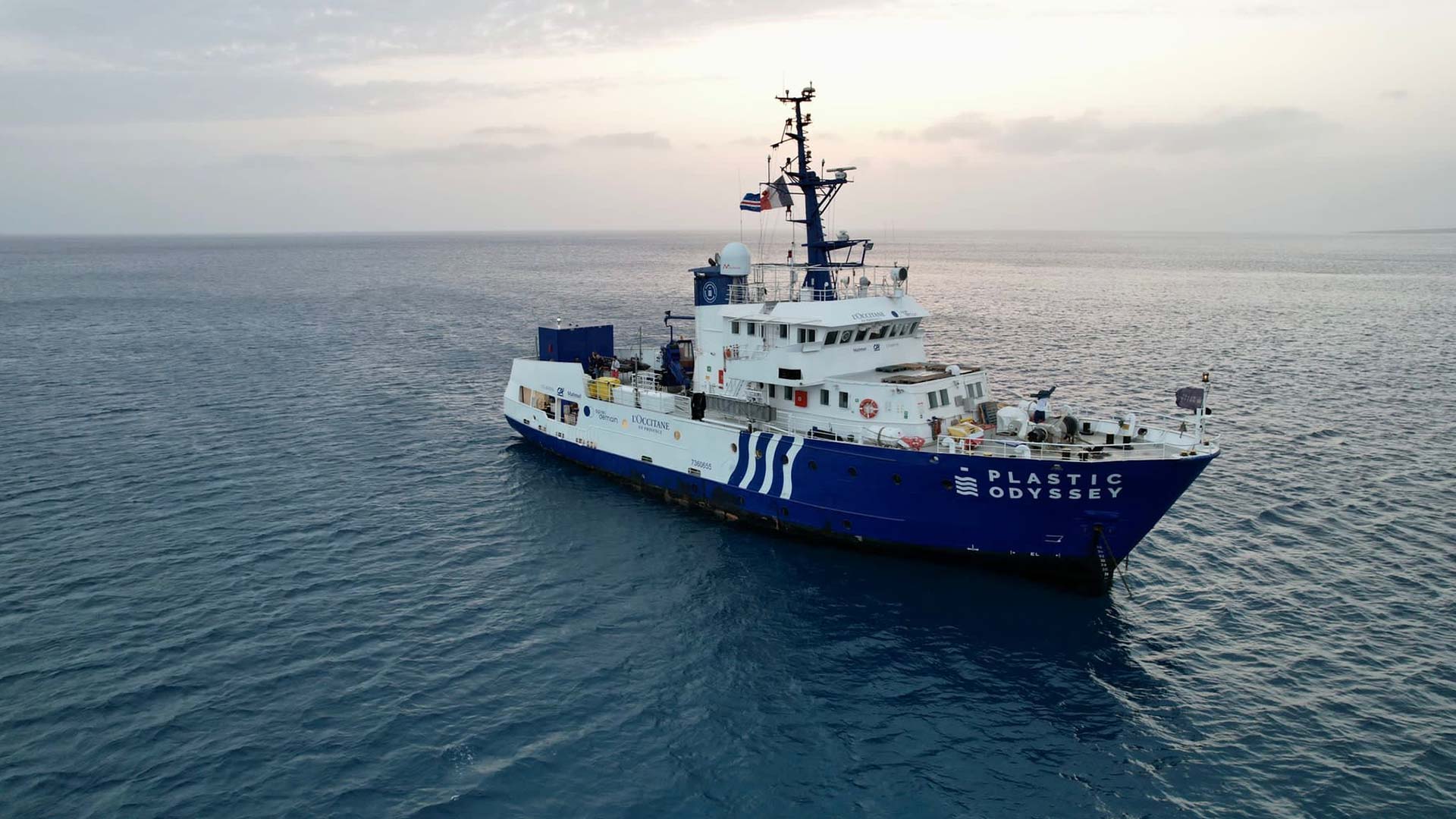 Photo of the ship as it passes the Equator – Credits @ValentinProult
While sailing, the technical team takes the time to perform maintenance and optimizations on the recycling machines. Replacing the blades of the shredder, testing the extruder, and calibrating the agglomerator, a complete revision of the onboard workshop is carried out before the next stop in Recife, Brazil.
Testing and manufacturing new objects in recycled plastic
The plastic profiles obtained after extrusion have also allowed for innovation in the catalog of finished products. A new deckchair design has been unearthed by Simon, with a seat made from fishing net salvaged from Cap-Vert and a profile structure… That's how to combine usefulness with pleasure!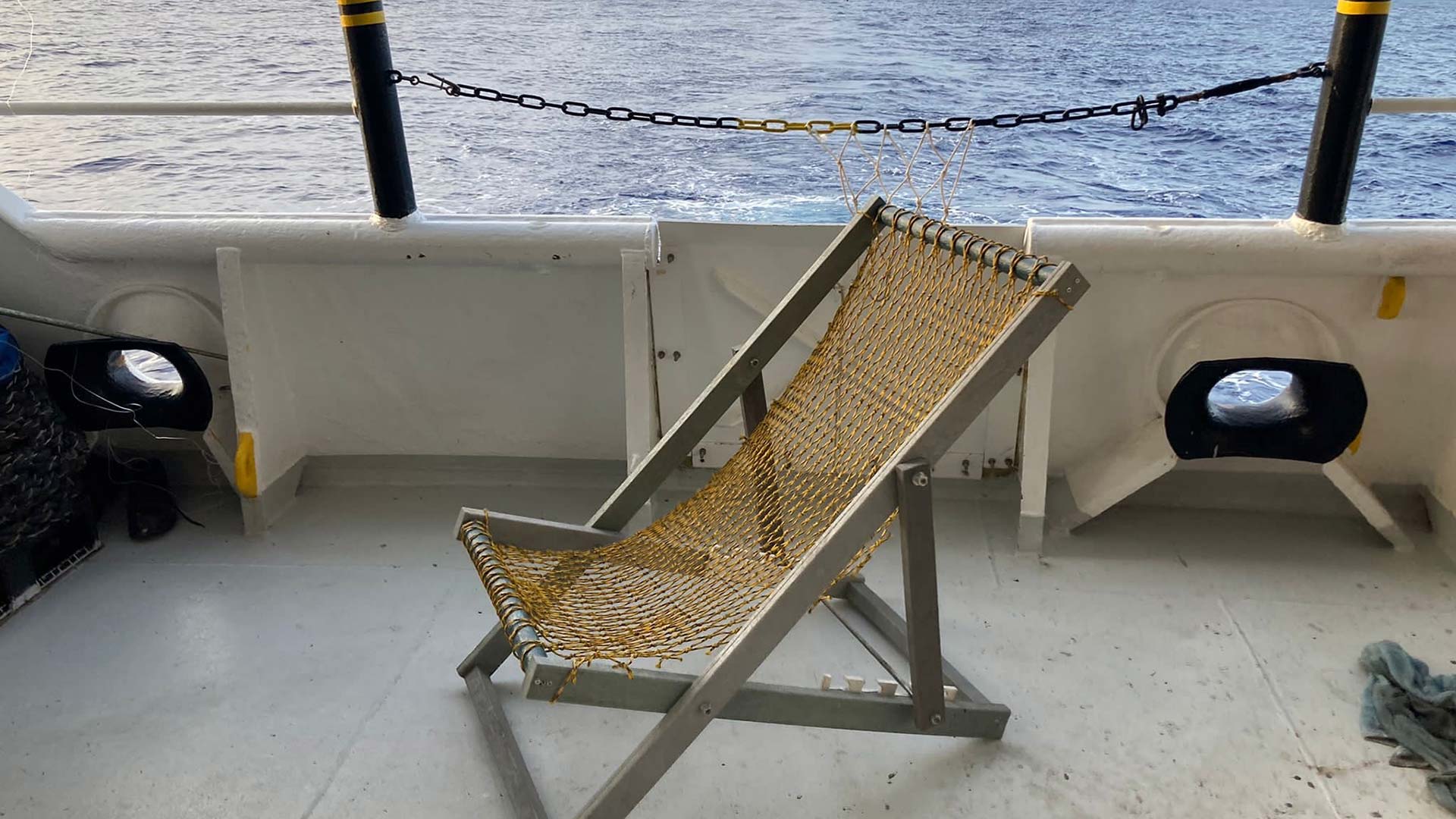 Making a deckchair out of recycled plastic during the transatlantic race
And when the sea becomes rough, the waves grow, and the boat rocks more, is it still possible to work? Yes, but it is necessary to be even more vigilant, as falls and equipment failures can happen quickly… The ship's captain alerts the expedition members when the weather turns bad, and a safety procedure for the workshop, called 'saisissage' is carried out. These are also agility skills that everyone develops gradually during these experiences. You must know when to gauge and identify when manual work becomes too dangerous.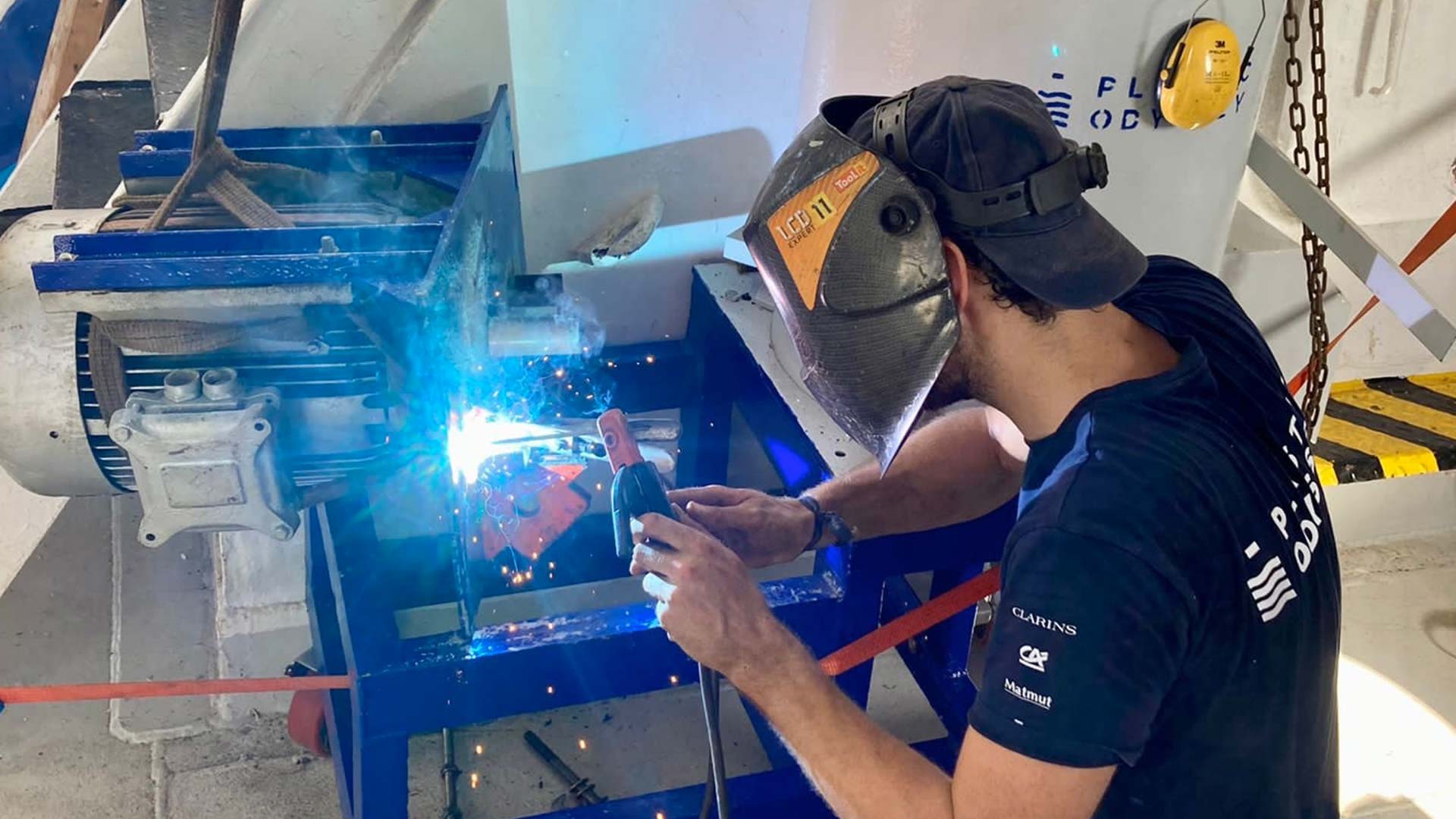 Aglomerator optimization
Fortunately, the conditions were quite mild for Plastic Odyssey's first transatlantic crossing. The onboard recycling workshop is ready for the week-long training of Brazilian entrepreneurs, and to produce more diverse finished products.
Transatlantic video review