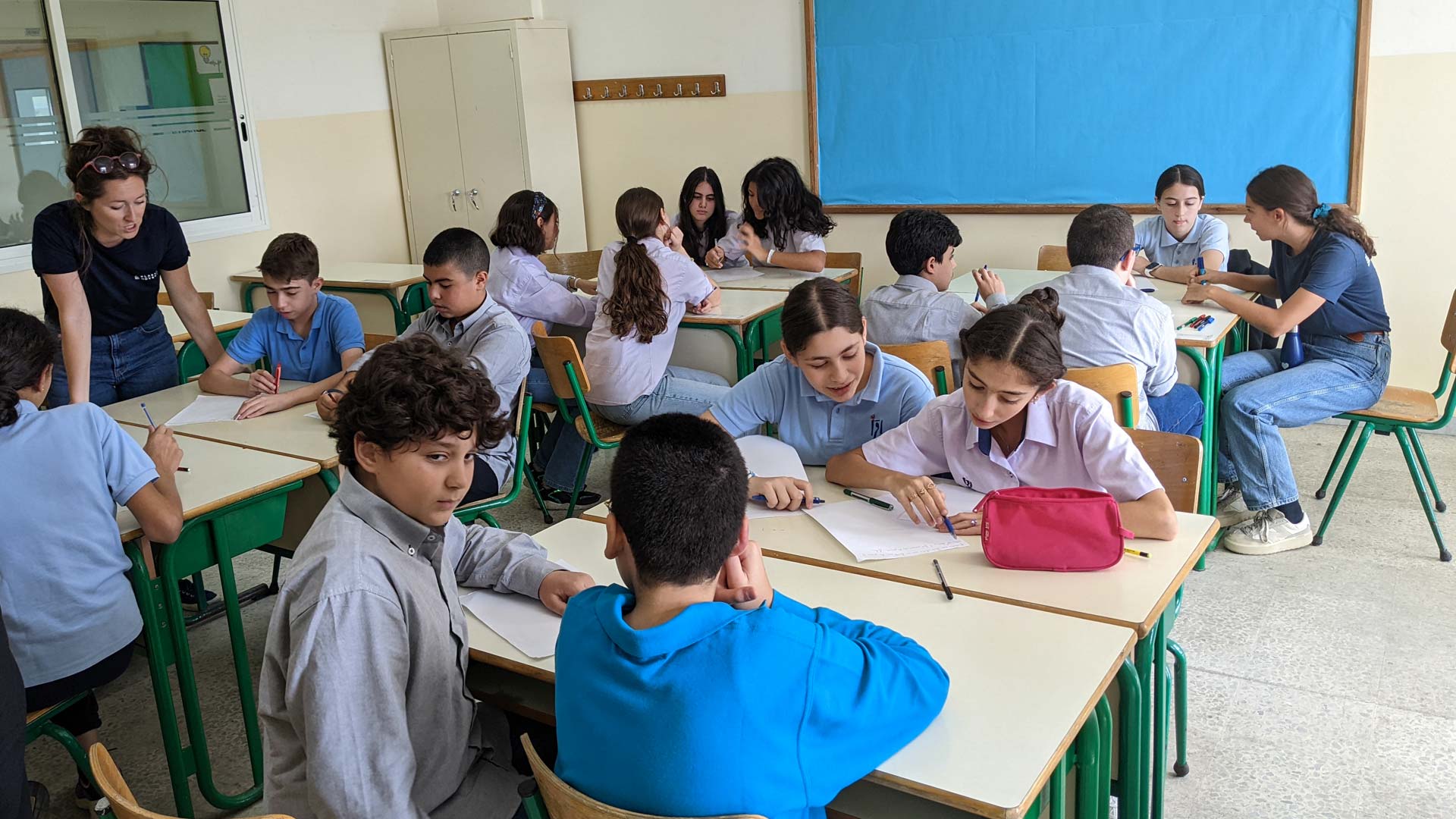 Appointment at the Rawdat el Fayha school in Tripoli
Plastic Odyssey travels the world in search of concrete solutions to break free from our dependence on plastic. To uncover these solutions for tomorrow, the team is betting on harnessing the power of those whose imagination knows no bounds: children.
At each stage of the expedition, meetings are organized on board the ship between the crew and children from the country.
Here is the result of these meetings in Lebanon.
Excerpt from the expedition logbook
"Today, we leave the ship to go to northern Lebanon, to Tripoli. There, we have an appointment with young Lebanese people, to talk to them about our adventure, listen to them about the plastic situation in Lebanon, and imagine solutions together for a plastic-free future.
Arriving a few minutes later at Rawdat el Fayha school, we meet Rania. Rania is known as "Mrs. Trash Can," as she calls herself. She teaches science and set up the school's eco-club eight years ago. She presents to us the many initiatives implemented within the school. Each classroom is equipped with waste sorting bins, and older students teach younger ones how to identify and sort different materials. Rania keeps some of the used plastics for her students and creates new objects such as pencil holders and decorative items for the school. She sells the rest of the plastic waste to local collectors and finances other projects for the school through this. Last year, Rania collected more than 37 kilograms of single-use plastic waste with the students, which she sent to the recycler Ziad Abichaker in Beirut. Ziad transformed this plastic waste into a gigantic structure on which students can grow plants and learn about plant cultivation.
"Growing our waste: here's an idea worth cultivating."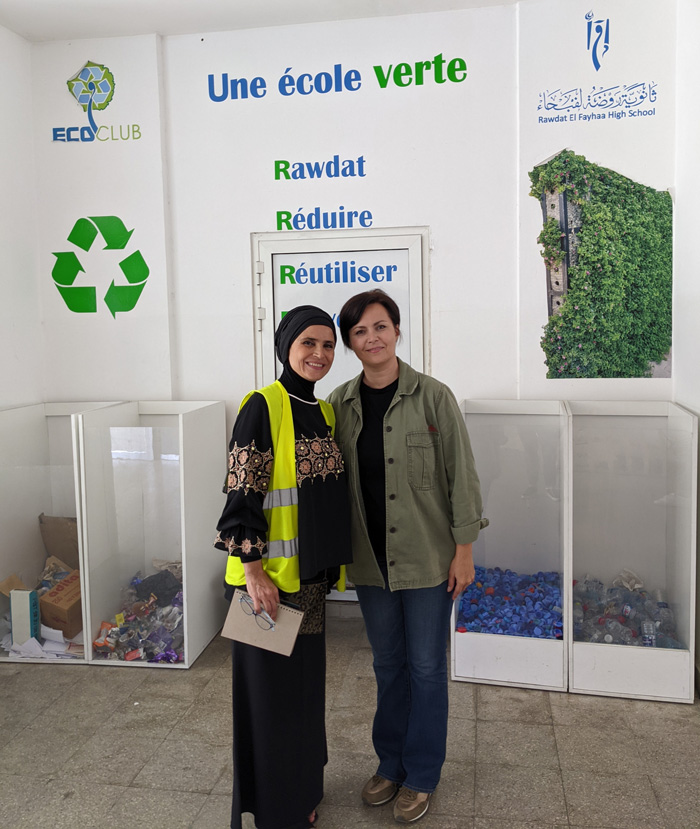 A toothbrush that grows in the ground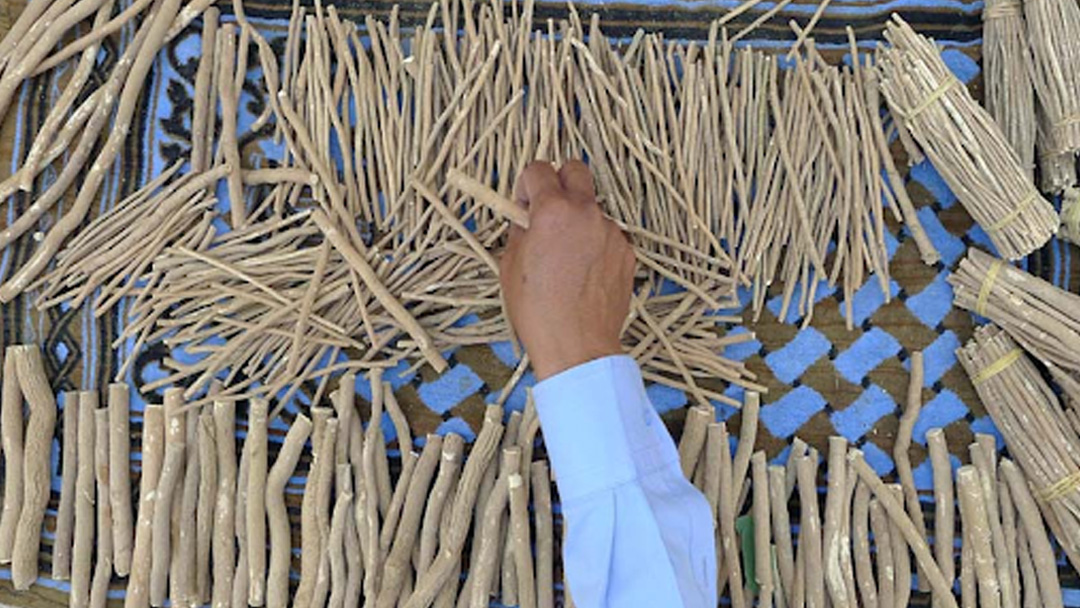 During the imagination workshop, the students introduced us to the siwak: a completely natural toothbrush produced locally, without any plastic. This new alternative has joined the library of solutions that we transport from stop to stop on the Plastic Odyssey ship: the Treasure Trunks of Plastic Odyssey.
Learn more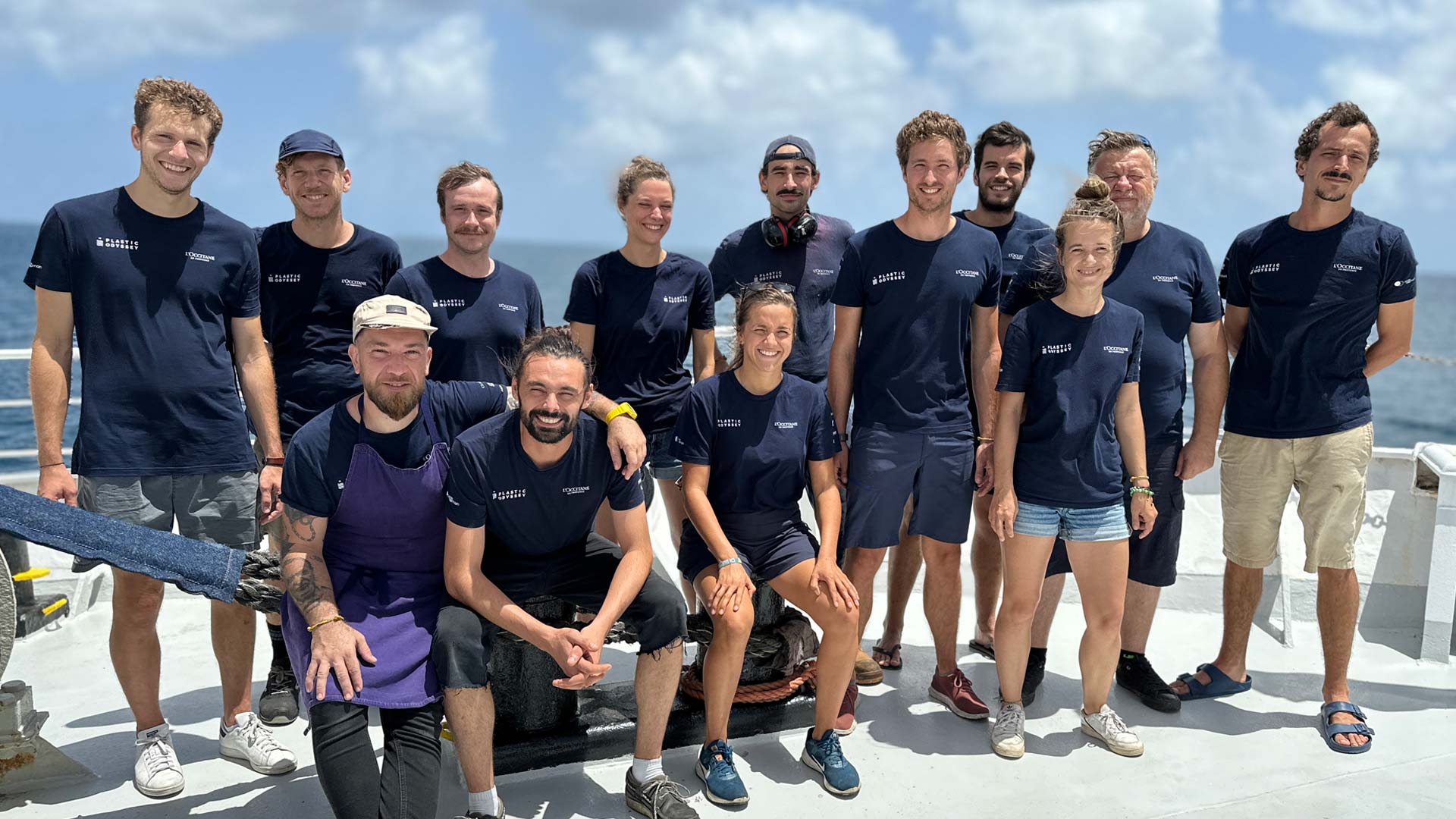 From September 2023 onwards, the Plastic Odyssey expedition will be calling in several Central and South American countries: Dominican Republic, Costa...