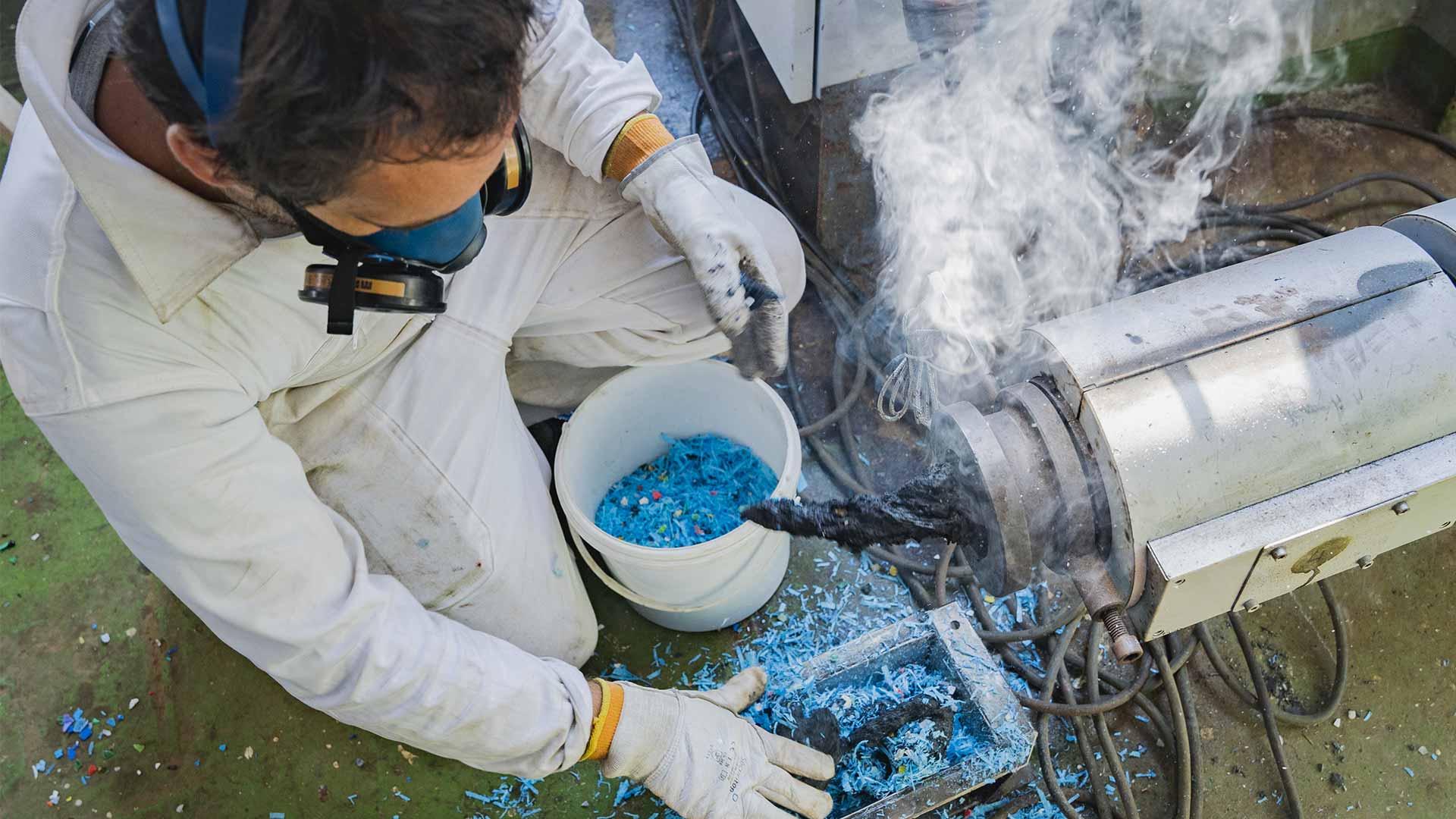 OnBoard Laboratory
OnBoard Laboratory: A look back at the first edition of the acceleration program for tomorrow's recyclers

Starting off in Dunkirk
This program aims at developing their solutions to recycle plastic waste within our on-board workshop.
For this first edition, we were with Charlotte Rhone, Daovone Sribouavong, Alban Desbarax, David Le Gall, Nicolas Legendre, Jason Knight, Pierre Quinonero and Sebastien Molas, laureates of the program. Our machines worked at full speed with one objective: that each project leader builds a first prototype.
Our experts Tom and Baptiste helped the entrepreneurs to carry out the various stages of transformation with the on-board machines: grinding, cutting, molding plastic waste to give it a second life… but that's not all.
The week was also punctuated by individual business coaching sessions, a day animated by our partner Crédit Agricole and its Grameen Foundation on impact investing, feedback from the founders of Plastic Odyssey on their successes and failures, training on the different types of plastics and, above all, inspiring discussions between environmental activists !
Daovone Sribouavong – Plasti-cycle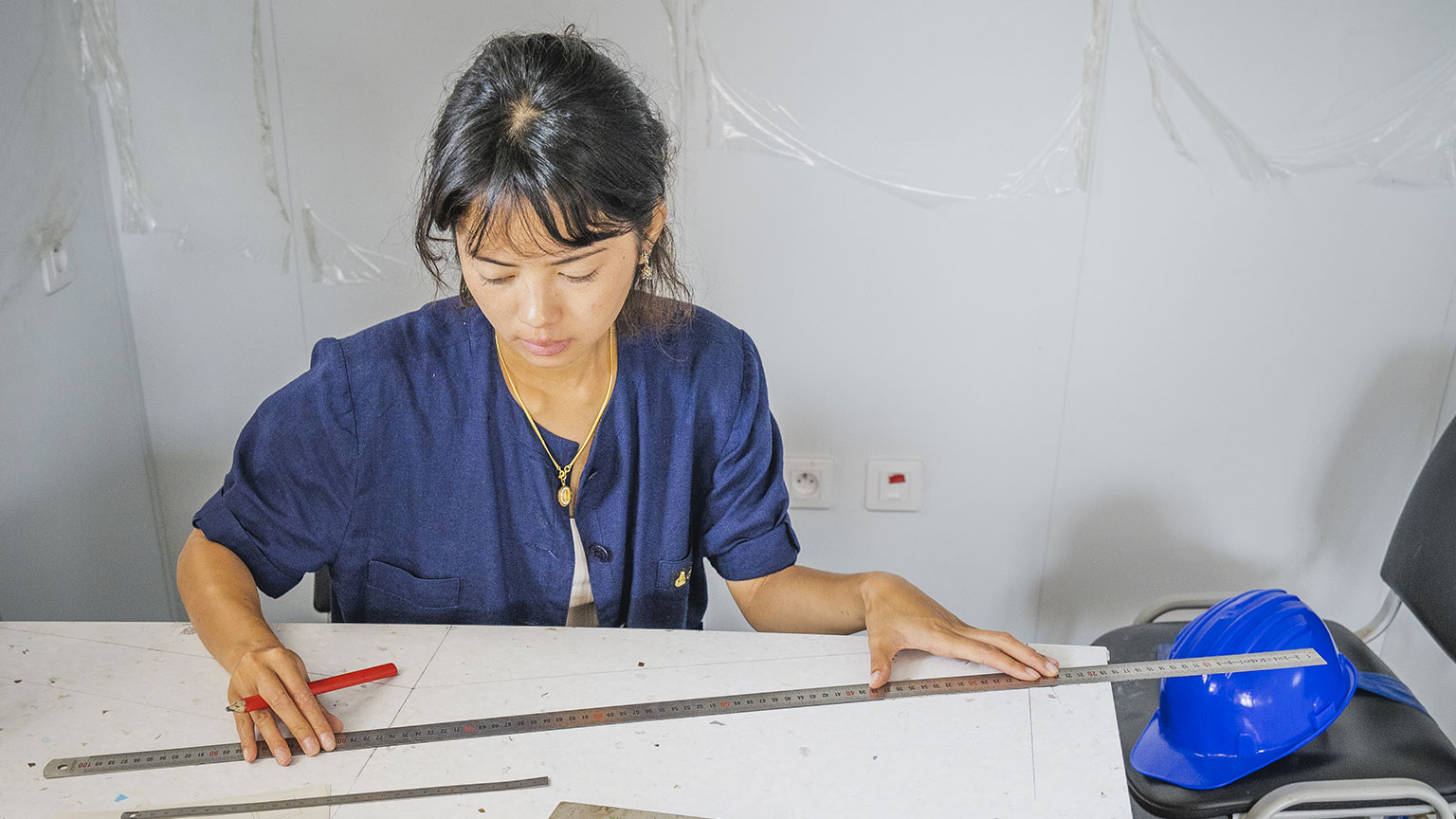 Designer and consultant in circular economy, Daovone now wants to develop a project that combines her field of expertise with her passion for cycling.
Her goal: to build a bike frame out of recycled plastic, including yogurt pots and fishing nets.
This week, she made her first bike frame prototype, which she hopes to perfect by the next coaching session in Marseille in order to have the ideal design to build her mold.
Nicolas Legendre – Particule(s)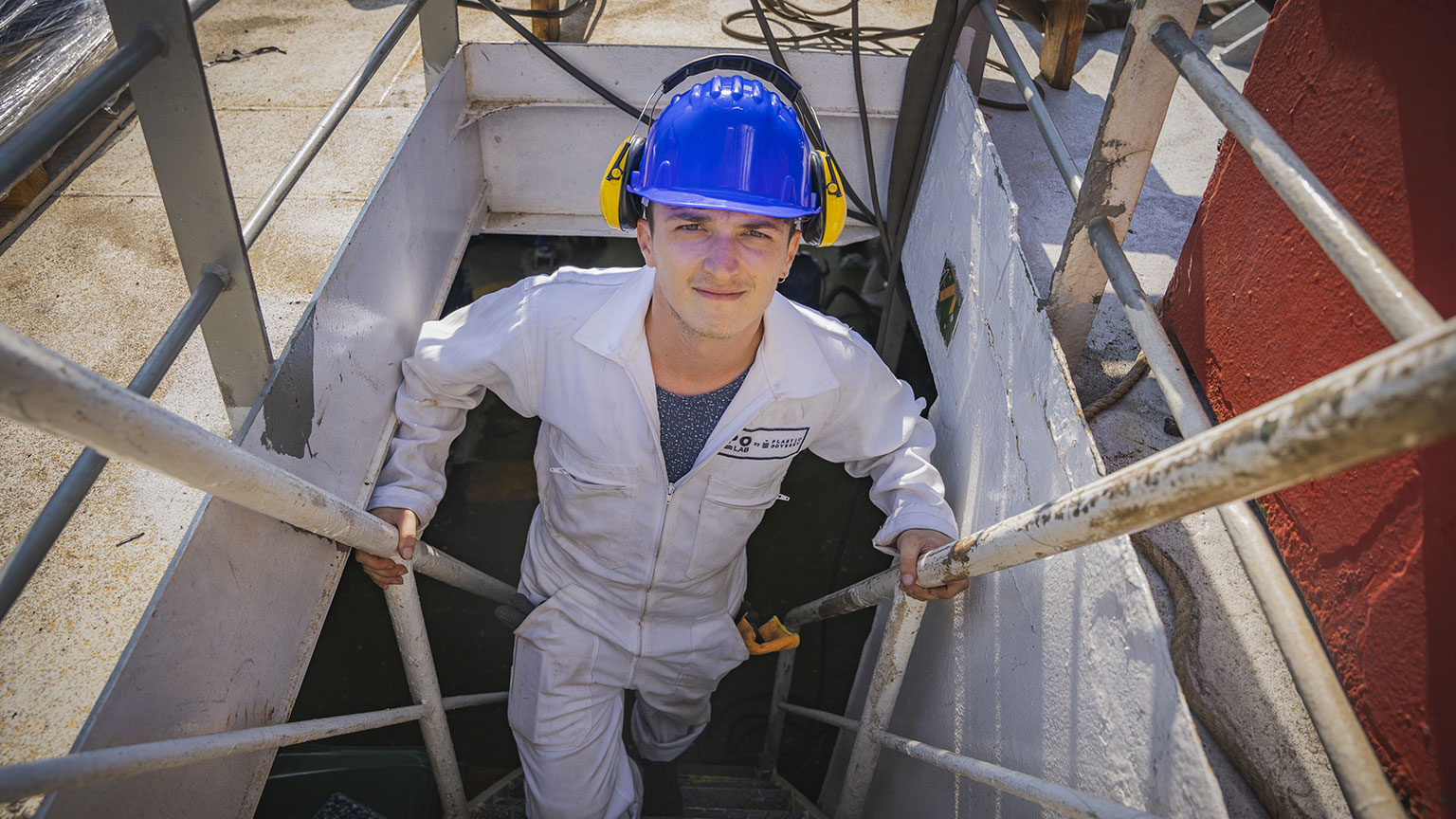 Industrial designer concerned by the ecological emergency, Nicolas Legendre wishes to bring out new alternative solutions to the consumption of plastic products.
With his project Particule(s), he wants to promote a circular economy in industrial sectors with the methodology of design. His project is the implementation of a system of recovery of plastic waste from companies, transformed into eco-designed and sustainable objects useful to their industry.
During the first session of OnBoard Laboratory, Nicolas made boards out of recycled plastic that will be used to create his recovery bins.
Jason Knight – Recycled Plastic Skateboard Deck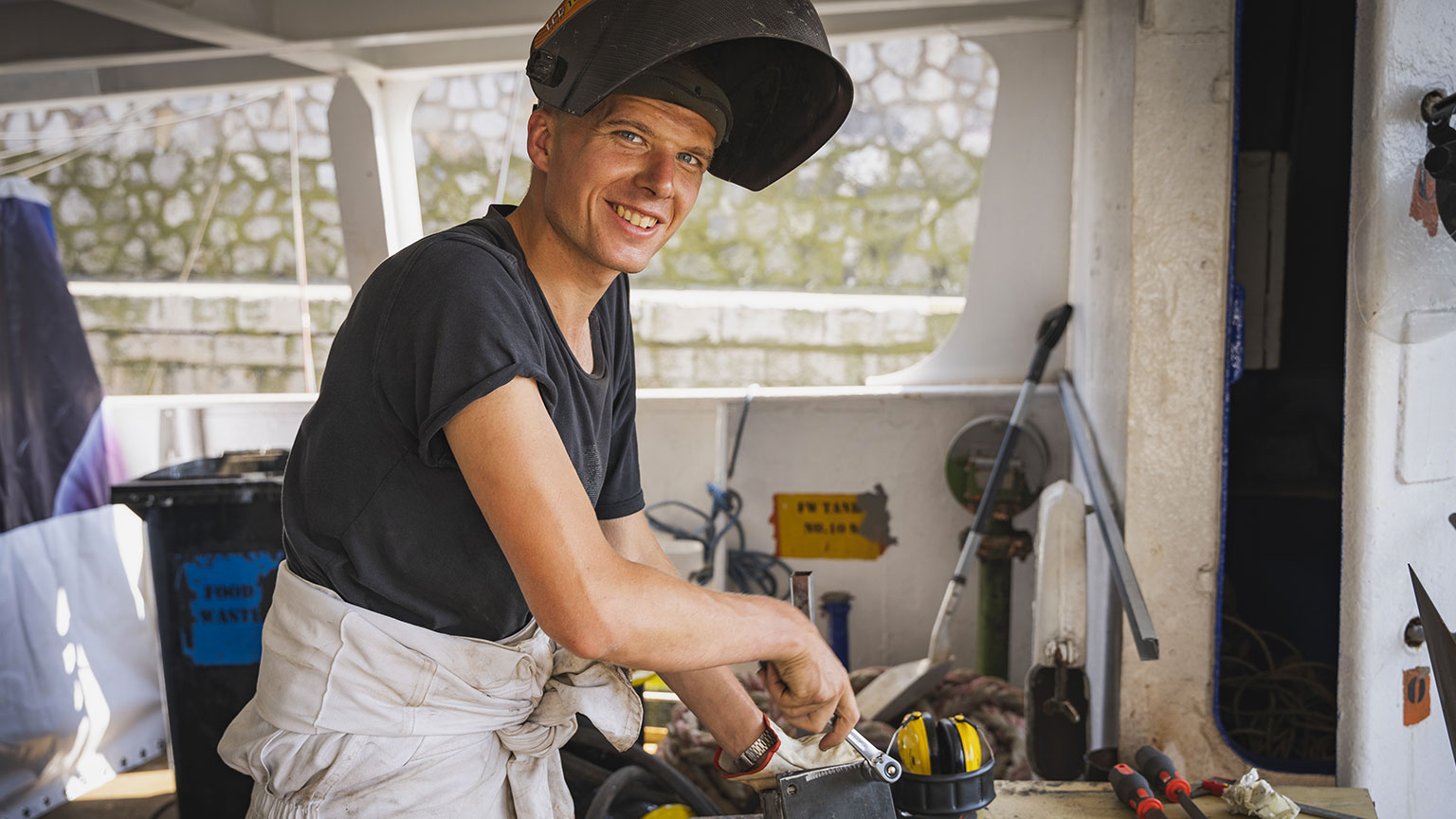 Originally from England, Jason is an industrial designer who has spent the last 7 years traveling to meet and work alongside the plastic recycling community. He now lives in France.
Committed to the environmental cause to preserve future generations, he is developing the first recycled plastic skateboard deck and wants to share the plans in open source, so that everyone can replicate it worldwide.
Pierre Quinonero & Sébastien Molas – Purple Alternative Surface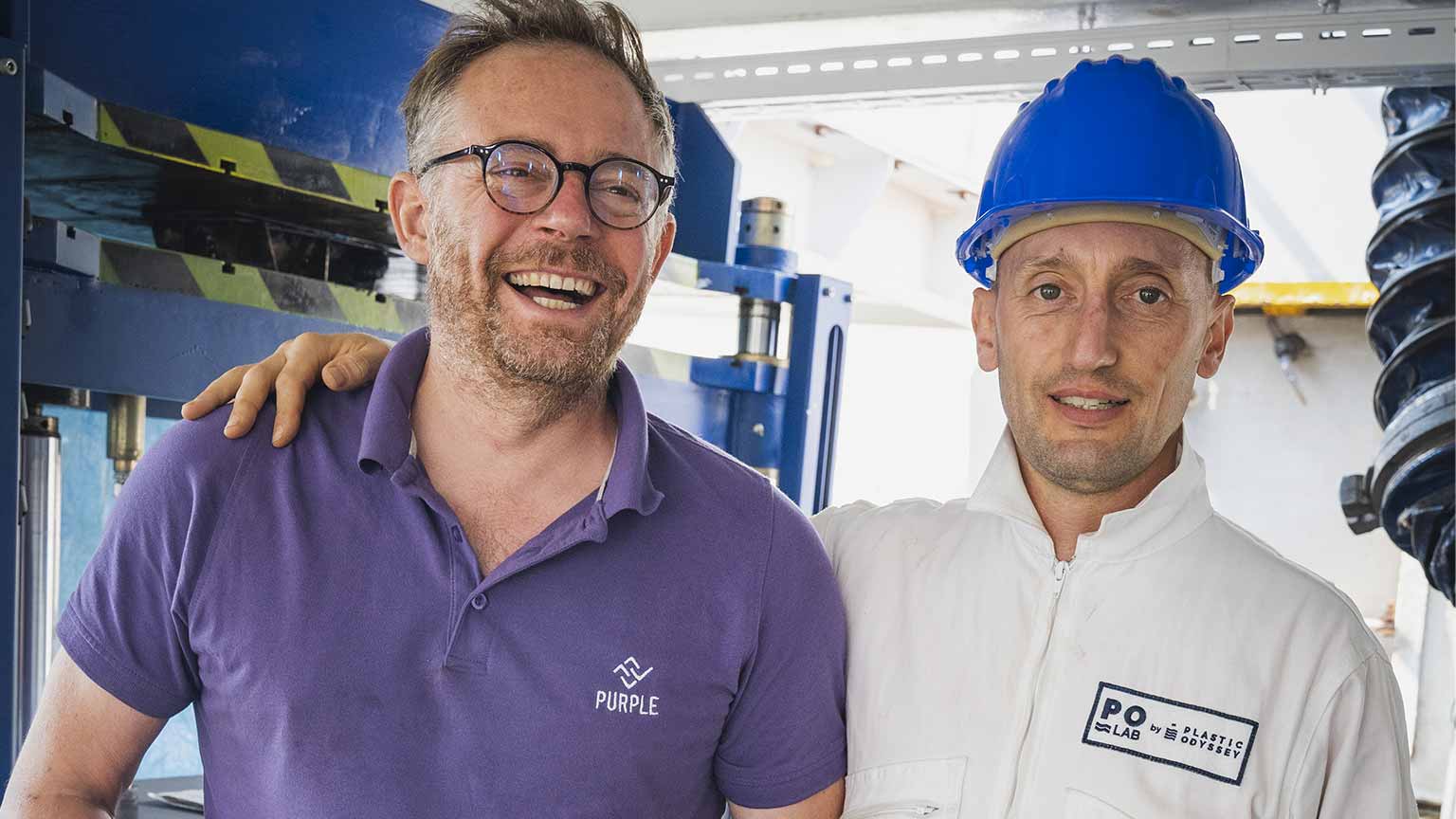 Pierre has 15 years of experience in construction and Sébastien is a Public Works engineer.
Together, they join forces on a common project: the recovery of plastic waste to provide a solution to soil permeability. With Purple Alternative Surface, they design permeable, ecological and removable road paving slabs, offering the possibility for water to infiltrate and prevent flooding.
During the PO lab, they have conducted several successful tests of transforming non-reclaimed materials into slabs. Next step? The transition from prototype to industrial scale!
Alban Desbarax & David Le Gall – My Plastic Footprint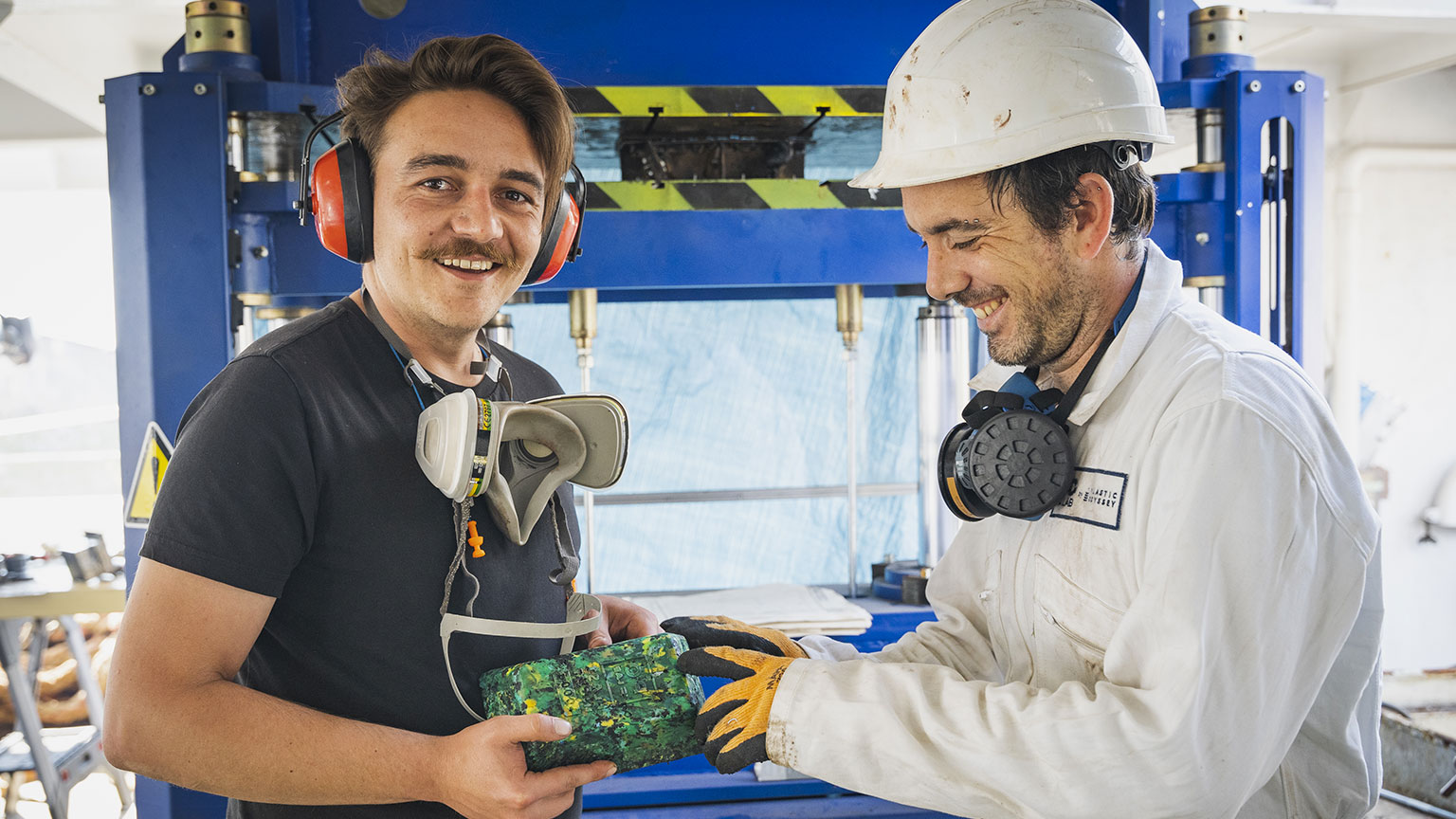 Alban is a product designer who has been working in the plastic world for 10 years, with a specialization in 3D printing. He met David, a mechanical engineer, at the Maker Fair at the Cité des Sciences in 2021, in Paris.
They first wanted to work on the recovery of waste from 3D printing, and then developed an idea that tackles the plastic plague on a global scale.
Their solution is called My Plastic Footprint: a collaborative platform that allows each citizen to redeem his/her plastic footprint, materialized by a recycled plastic ingot called the " plastingot".
Charlotte Rhone – Conchyl'Innov17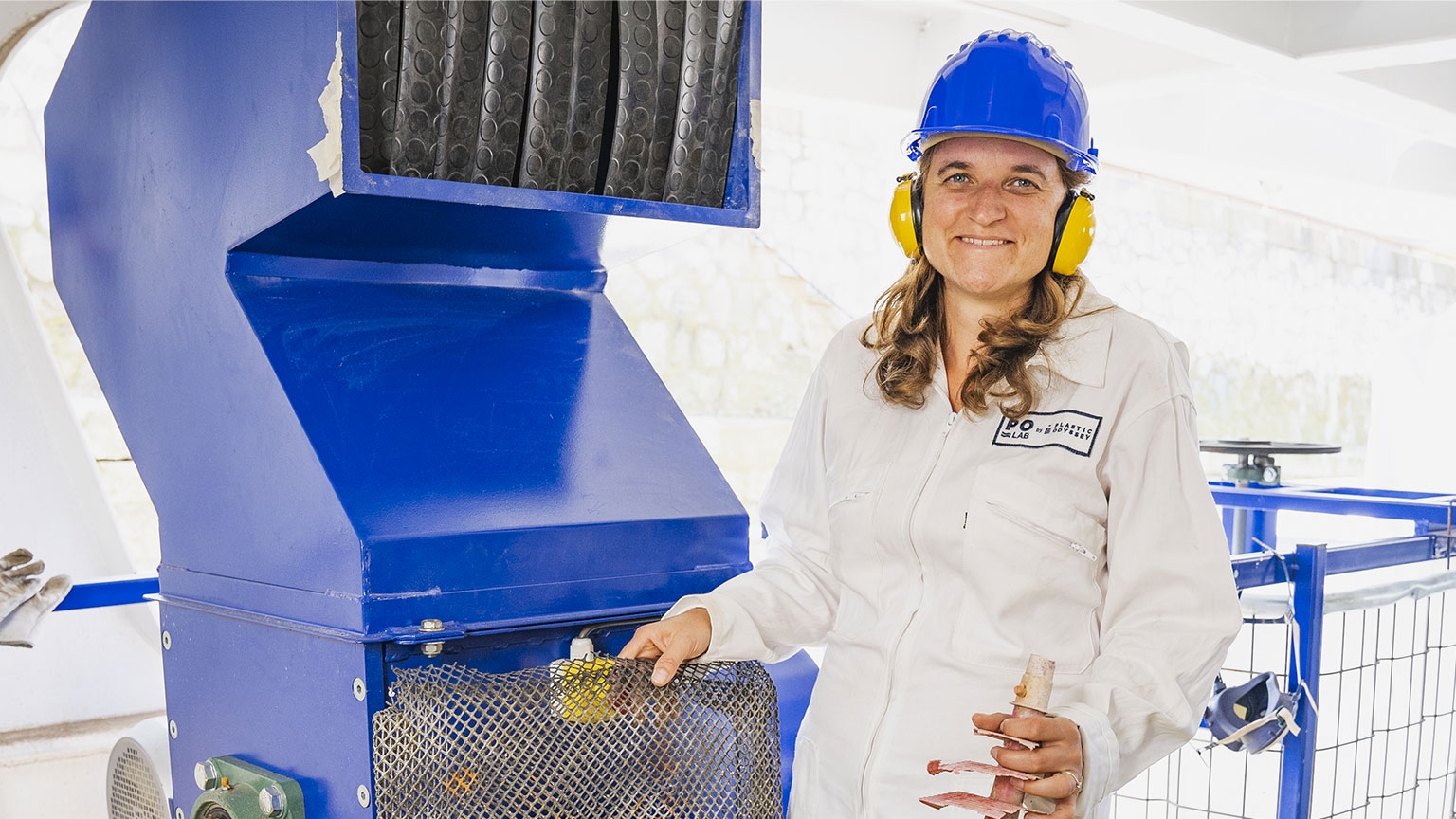 In charge of the environment at the CRC17 (Comité Régional de la Conchyliculture de Charente Maritime), Charlotte represents all the professionals of the oyster and mussel farming of the territory.
Today, her objective is to give a second life to the plastic material of this sector, in particular the collectors which are used to collect the oysters and the bags used to put them in breeding. Her ideal would be to transform them into durable objects useful for shellfish farming to reduce the production and consumption of plastic in this industry.
This week she crushed and melted the collectors and bags, successful experiments that allowed her to transform them into ingots for the Mon Empreinte Plastique project and into slabs for Purple Alternative Surface.
The recyclers of tomorrow, they are the ones!
See you at the next session in Lebanon!
The second session of the OnBoard Laboratory will take place in October in Beirut, Lebanon.
Are you a recycling entrepreneur? Do you have a project or are you looking to develop your activity locally? Join our incubation program!
Learn more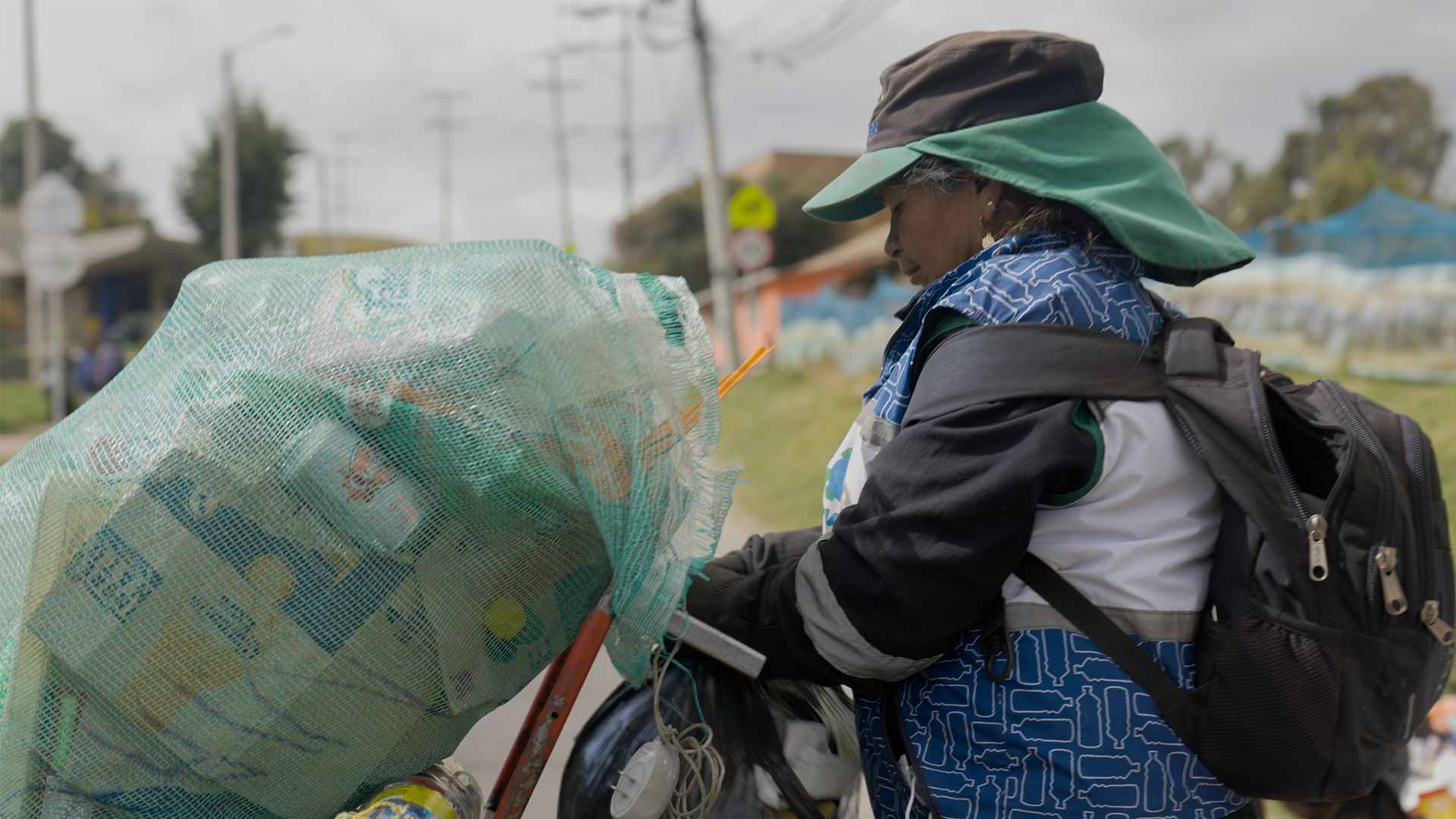 After a stop in the Dominican Republic, Plastic Odyssey changed its route and stopped in Colombia, one of the most advanced countries in the world in ...