Discussing solutions to fight plastic pollution
From August 29 to the beginning of October, the Plastic Odyssey Village will set up shop in six French cities to display its traveling exhibition on plastic pollution. More than a simple exhibition, these events will address the issues of this pollution and give the floor to local initiatives that are trying to curb the problem in their own way and raise awareness.
The program
"Our will is to propose the most eclectic program possible in order to attract a maximum of people to come, learn more and exchange on the issue of plastic pollution. We want to understand the subject in all its forms, combining arts and science, young and old, companies and NGOs" underlines Anouck Dargent, responsible for the Tour de France for Plastic Odyssey. The program will include an exhibition for the general public, conferences, concerts, screenings, shows, debates, radio shows, collection activities, demonstrations, etc.
Thanks to the numerous partners in each city, the programming will be also unique and tinted of the stakes, the folklore and the local initiatives. In addition, the program is entirely free: the Plastic Odyssey Village Tour de France is a must-attend event this fall.
Dates & info
Join us!
Whether you are a local actor, a curious resident, a dedicated volunteer, a committed entrepreneur, a motivated elected official or a science teacher, join us at the stop closest to your home:
As a volunteer: We always need helping hands to assist us in animating the Village and organizing the setup/teardown.
With your class: would you like to plan a school trip at the beginning of the school year to start working on plastic pollution? A school visit can be organized. We have even developed an educational program for 8 to 15 year olds, certified by the French Ministry of Education. Write to us at codeocean@plasticodyssey.org
To participate in the programming of a stop: would you like to exhibit your most beautiful pictures of the waste found on the beach, to present your company that revolutionizes the recycling of cigarette butts, to host a radio show on "art and plastic", or simply to organize a competition of rafts made of recovered plastic?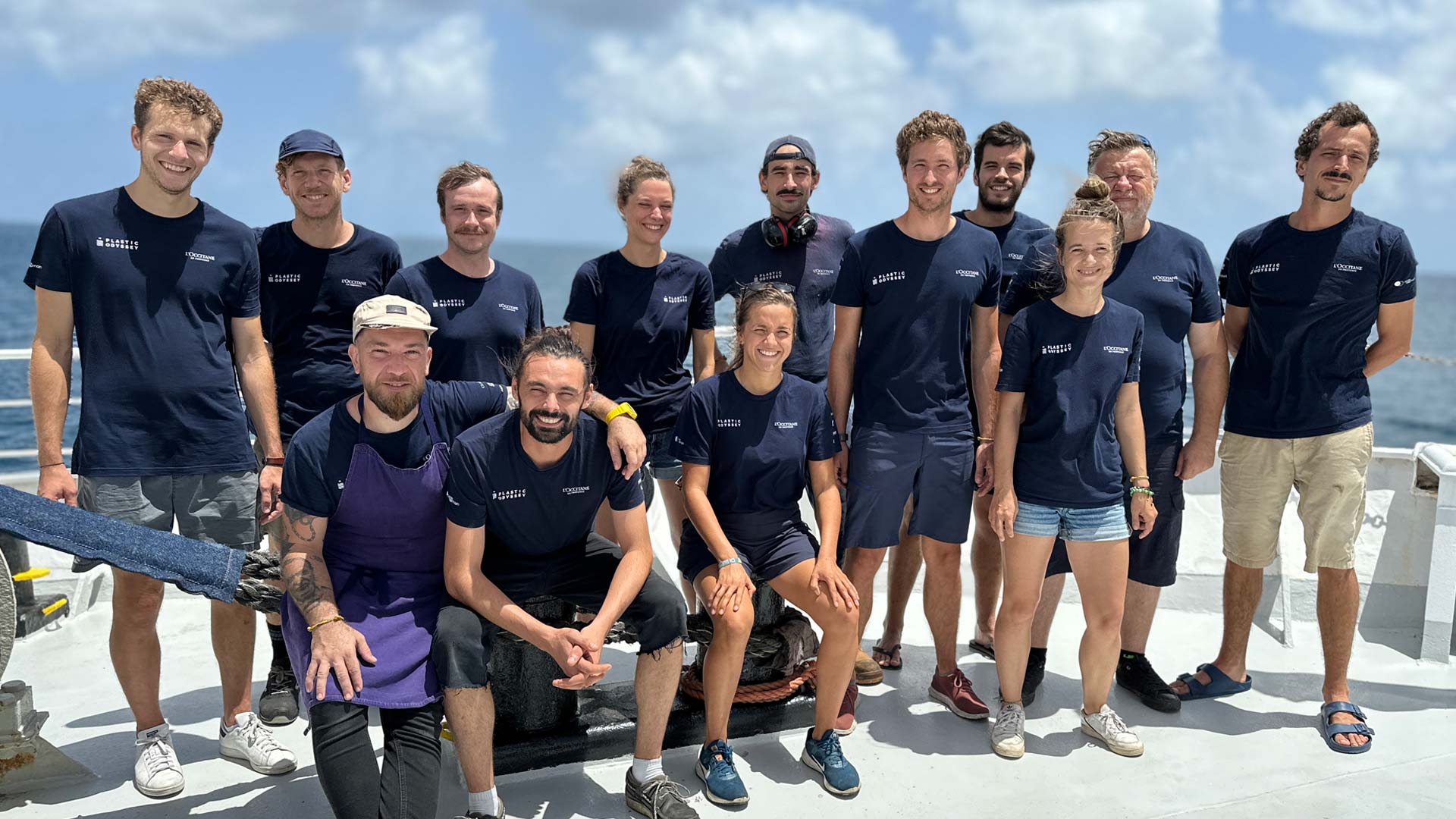 From September 2023 onwards, the Plastic Odyssey expedition will be calling in several Central and South American countries: Dominican Republic, Costa...